In 2004 I purchased a Rio Mayo Pascola mask from Dinah Gaston that had snakes carved in relief on the face. Dinah had visited Leonardo Valdez in Etchojoa in June, 2000, and he had taken her to a fiesta. There she obtained this mask from the lead Pascola, Bartolo, who reported that he had danced with it for 15 years. According to Tom Kolaz, Bartolo Matus was not only the lead Pascola in Etchojoa at that time, but also he probably was the mask's carver. Perhaps he was also the originator of this style's use in the Rio Mayo villages, Tom speculated. He was so intrigued by this mask that he made further inquiries through contacts he had in that region, and ultimately he discovered additional masks there with relief carved snakes on their faces. I obtained one of these from Tom in 2006. In today's post I will show you these two exciting masks.
Here is the one that was collected by Dinah Gaston in 2000. It was said to date to c. 1985.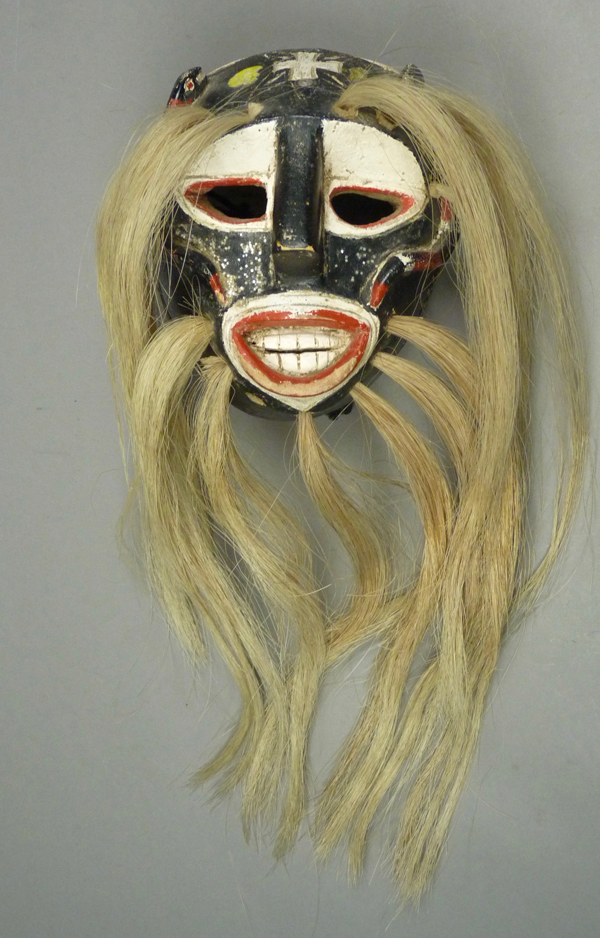 The snake bodies create the illusion of exaggerated cheekbones.