I bought today's mask from Tom Kolaz in March, 2017 . He found it interesting because the Mayo family in Pozo Dulce Sonora who sold it indicated that it had been used by three generations of Pascola dancers. The seller, who was the grandson of the original owner, was 70 years old! The mask had obvious age  to support this history, and I suspect that it could easily date to circa 1940 or even earlier. The grandson reported that his grandfather was the carver, but that individual's name was not recorded. Nor did Tom find the style indicative of a known carver. Therefor I bought it as a terrific, old, but anonymous mask and hung it in a place of honor on the wall, with the expectation that the name of the carver was probably forever lost. As you will see, one aspect of this mask that serves to obfuscate it's identity is the style of the hair, which is extremely long and silky, of horsetail, copying contemporary Sinaloa Mayo style.
When I looked again at this mask recently, I kept thinking that it had familiar features. Having just studied a number of Rio Mayo Pascola masks for this blog, I am seeing this mask with fresh eyes. At the end of the post I will tell you whose hand I am reminded of, but meanwhile you can play this game for yourself. Here is this week's mystery mask, and to the right are links to my recent posts about identified Rio Mayo carvers (September, October, and November 2018).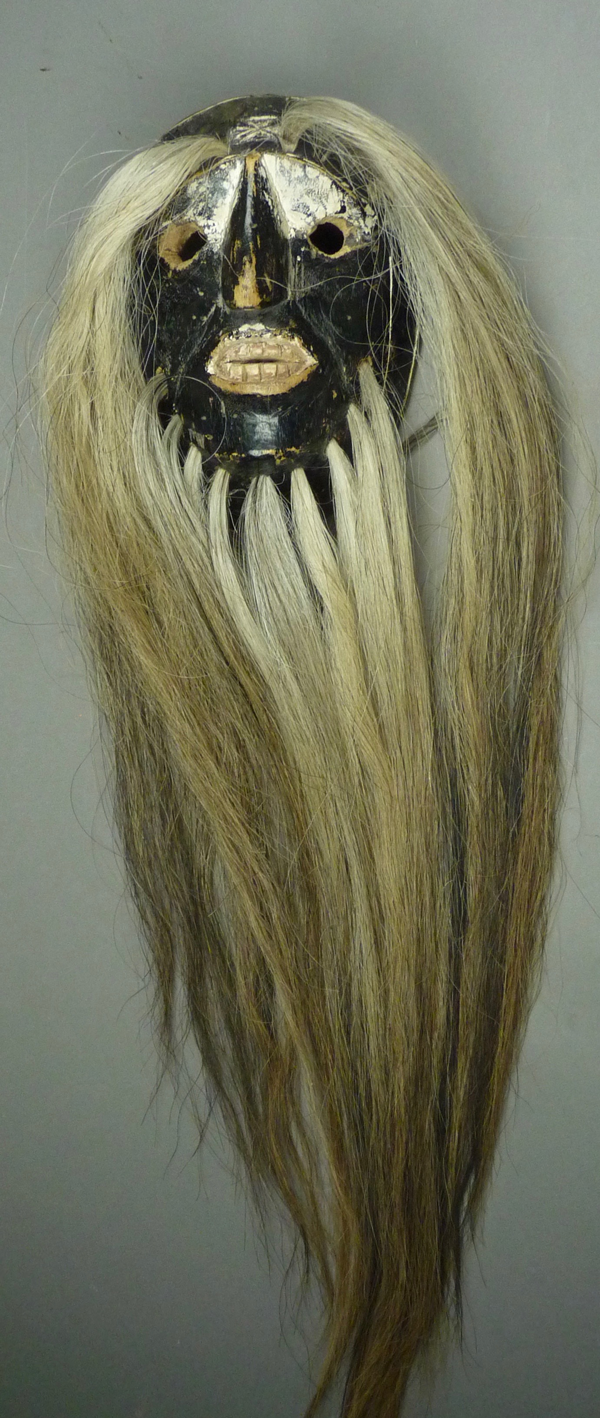 At first glance, the most obvious feature of this mask is the extreme length of the hair, a characteristic found in contemporary Pascola masks made in the Rio Fuerte Mayo villages of Sinaloa. Given its age, this mask has probably been re-haired more than once, and this Sinaloa style hair has been showing up on Yaqui and Rio Mayo masks in recent years.