This week I will show some additional Negrito or Blackman masks from Michoacán.
In her chapter about the Dance of the Blackmen, in Behind the Mask in Mexico, Esser (1988, pp. 107-141) reported that there was a history of Blackmen dancing with wooden masks in the town of Sevina (p. 122), but that the dance was no longer performed there with such masks at the time of her research (1970-1975). In my collection are three wooden Blackman masks from Sevina that I obtained from Jaled Muyaes and Estela Ogazón, in 1997 and 1999. They had undoubtedly collected these masks in the 1960s or 70s, but obviously the three must have already been old and retired from use by that time.
Here is the one I bought first, in February 1997. It is the most refined of the three. I call your attention to the unusual shape of the mouth. Also note that there is a hole that might have held a representation of a cigarette. The chin is knob-shaped.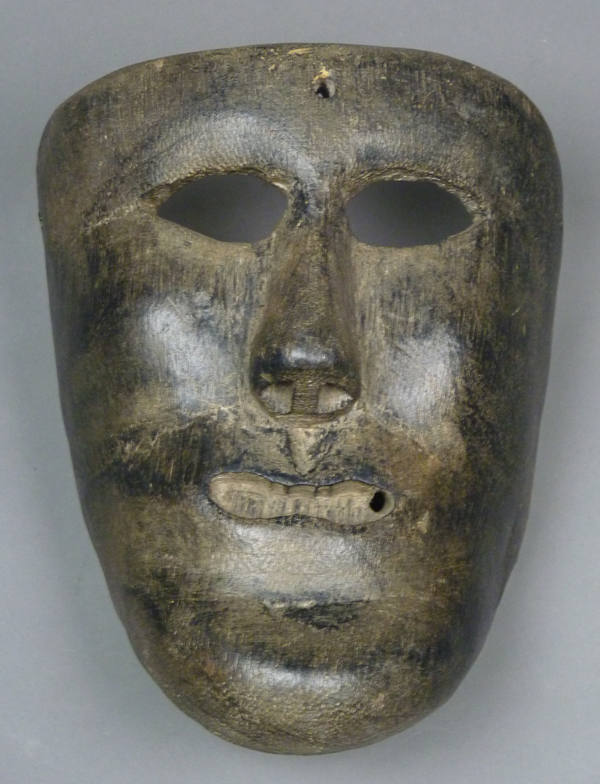 Long ago this mask was painted black, but it seems that that paint has nearly worn off. There are just three holes around the forehead.