Today, sweeping up some of the last of my unposted masks from the coastal Mayo towns, I am starting with two attractive Pascola masks by Estaban González Leva, which I bought in 1995 from INAH, a government museum shop in Mexico City. These are modern and sophisticated in style, and they lack forehead crosses. Due to the long hair, I assumed that these were Mayo masks,  even though a tiny tag on the Pig declared that it was Yaqui. I know nothing more about this carver, so I can' t even say whether they are definitely Yaqui or Mayo. I would think that these were carved for sale to dancers or collectors.
Then I am adding a trio of masks by Juan Nieblas that I bought from Tom Kolaz in 2007. At that time, Juan lived in Santa Bárbara, a tiny Rio Mayo village in the Municipio of Alamos, Sonora. In contrast to the first two, these masks are more traditional in design, but brightly painted. Tom purchased these three masks from the manager of a Pascola group, during a fiesta; they were to be danced, but Tom bought them before this could occur.
The first of the masks by Estaban González Leva appears to have a clown's face (or the face of an evil character in a Batman™ movie).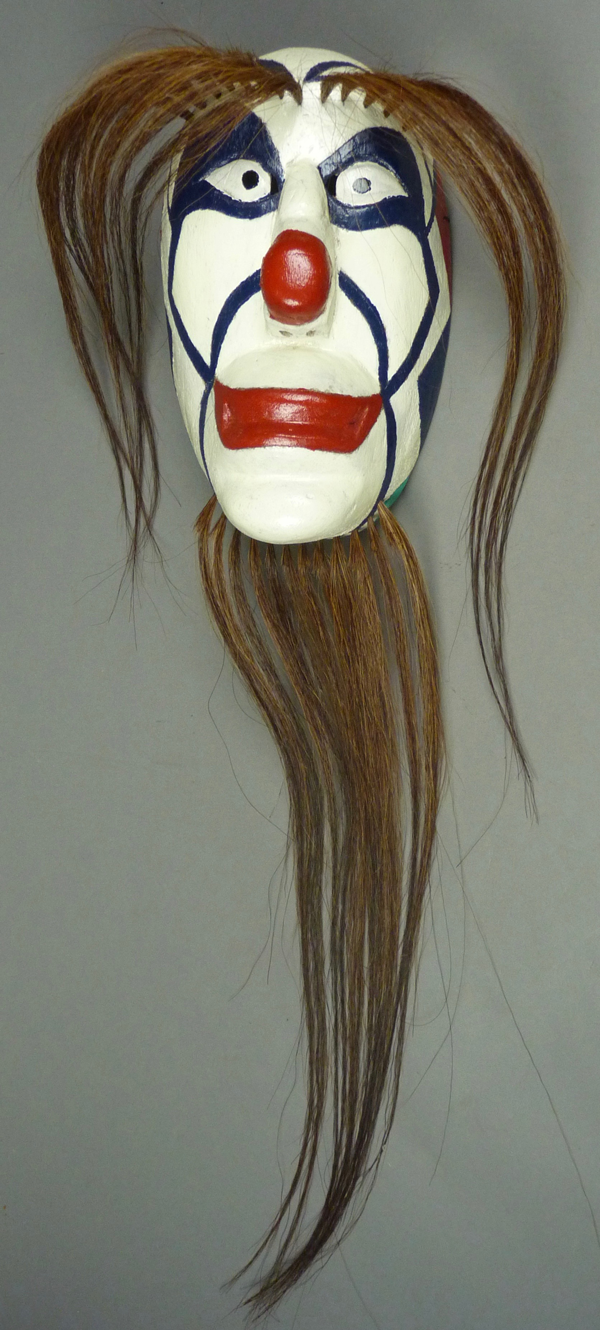 Note the long brow hair and the extremely long beard, in the tradition of Sinaloa Mayo masks and characteristic of recent Rio Mayo masks.