Recently Michael Esson contacted me regarding his interest in masks with the faces of skulls. He lives in the area of Sidney, Australia, however he has collected Calavera (skull) masks from far away places such as Mexico and the Himalayas. His inquiry led me to review posts about Calavera masks that had appeared in my blog, whereupon I realized that there were these masks from my collection that I had intended to include, but never did. You will have seen those masks in three recent posts, as I attempted to correct these omissions. Today I am pleased to put up photos of some of Michael's skull masks from Mexico. As you will see, some of them came to him without much information. Fortunately a few had better documentation, and I will begin with those.
This wonderful mask came with an old tag- "Danza de las Tres Potencias (three powers), Guerrero." El Sueño, the title painted across the forehead, might be translated as "a dream or vision," in this instance possibly "your worst nightmare."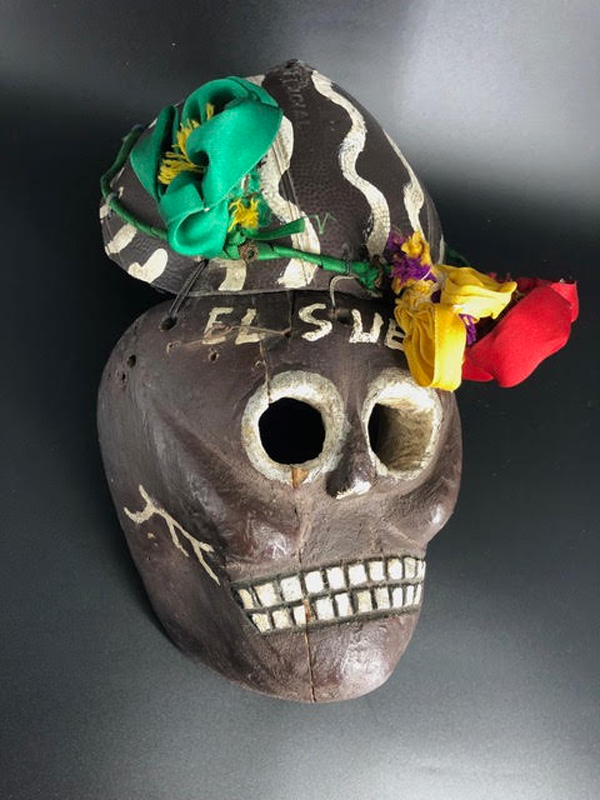 This mask has such a presence.