Today we will look at three white faced masks from the Moros y Cristianos and related Santiagueros performances in Puebla. Evidently these represented Christians or Spaniards (Pilatos).
I purchased the first of these from Spencer Throckmorton, in Manhatten, in 1996. This dramatic mask had previously been in the collection of Raoul Kampfer, a well known Mexican mid-20th century antiquarian and collector. It was said to be a Moro, but I suppose that it was a Pilato (Spaniard) from the Santiagueros dance, and it could easily have been one of the leaders, such as Pilate himself or the Emperor Tiberius.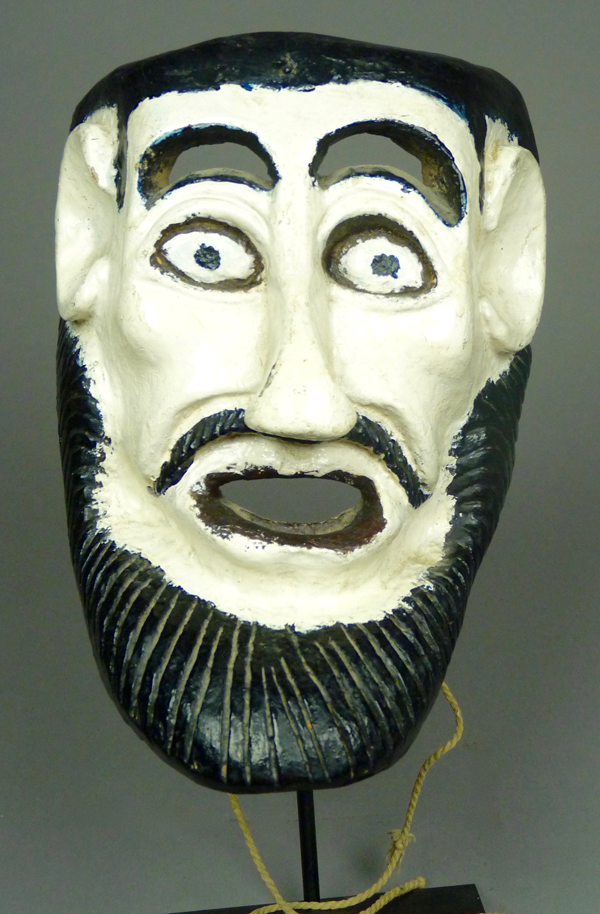 This mask seems more like a caricature than a portrait. Spencer had commissioned a metal stand, which remains.