Last week I shared images of a Fariseo mask from Queretero. With that post, I completed my review of the masks and related material in my collection. After a little more than five years of weekly posts, I have almost no more material to introduce you to.
As it happens, I recently bought another Rio Mayo mask that is worth sharing today.
After this post I will only have more to tell about Mexican masks if I buy another, or if you send in your questions, comments, or photos, so I welcome any correspondence like that. In the absence of such new material (provided by either you or me), I will maintain this page as a Mexican Dance Masks information resource center, an encyclopedia of sorts.
Here is my latest  arrival.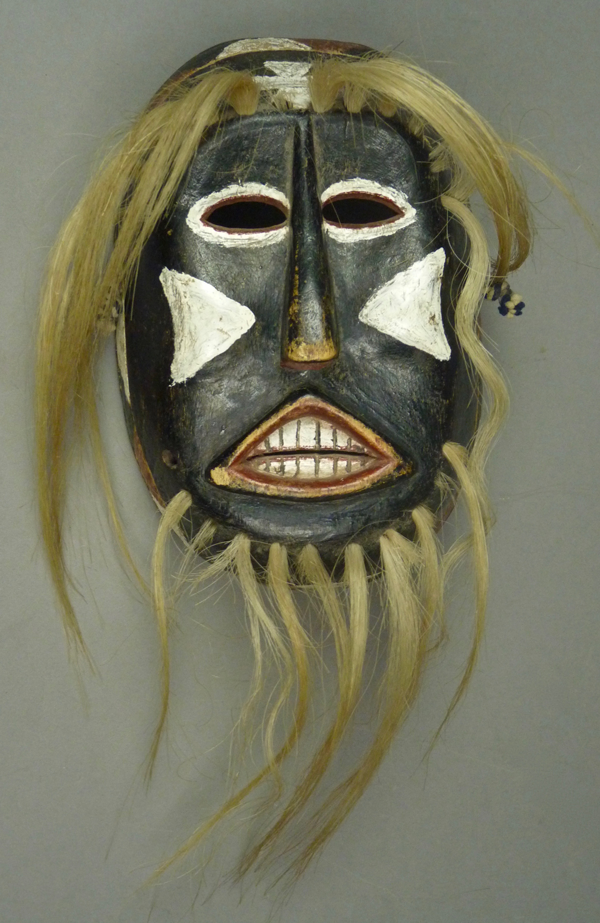 I bought this mask on the basis of a frontal photo like the one just above. I was most impressed by the triangular tubular mouth, which reminded me of mid-century Yaqui masks I had seen, and so I thought this was probably a Yaqui Pascola mask. To my surprise, when I held the mask in my hands I realized that this was a mask from the Rio Mayo area. It has the typical shape of masks from that region. Of course I wondered who might have carved this mask.