Last week I showed four Calavera (skull) masks from the Mexican State of Guerrero that I had intended to post about four years earlier, but I forgot. This week I am examining five Xantolo or Carnaval masks from Hidalgo and Veracruz that appear to have skull faces. Once again I meant to include them in a related series of posts, but forgot. At least I have a good excuse this time, having put up 17 posts about various styles of Xantolo (13) and related  Juanegro (4) masks in the period from September 21, 2015 to January 11, 2016.
As was the case with last week's foursome, these skull masks are anything but forgettable. The first is from Tolima, Veracruz. I bought it from René Bustamante in 2006. He called it Doña Muerte (Madam Death) and said it had been danced in Carnaval (Carnival/ Mardi Gras).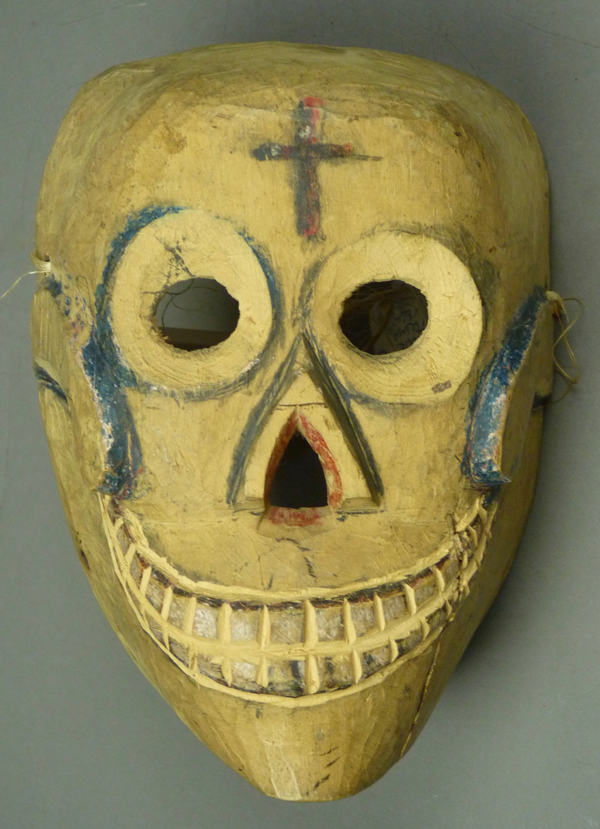 A cross on a mask like this may have been applied as a message to God, to the effect that the wearer is a Christian, although he is portraying an essentially malevolent underworld figure.