This is the last in a series of posts about masks from the Huasteca area of Mexico, and more specifically masks from parts of the Huasteca within the Mexican states of Hidalgo and Veracruz. Today we will look at Macho Cabrillo ("billy goat") masks from Hidalgo.
For many years I knew about these masks, but only recently did I learn that they could be worn by flyers (Voladores), the dancers who sail down from the top of a tall wooden pole on gradually unwinding and  lengthening ropes. Unfortunately, I have been unable to find any further documentation  or video to expand our knowledge on this aspect. Here is a Macho Cabrillo mask from San Bartolo Tutotepec, Hidalgo, an Otomí village. I bought this mask from Jaled Muyaes and Estela Ogazon in 1998.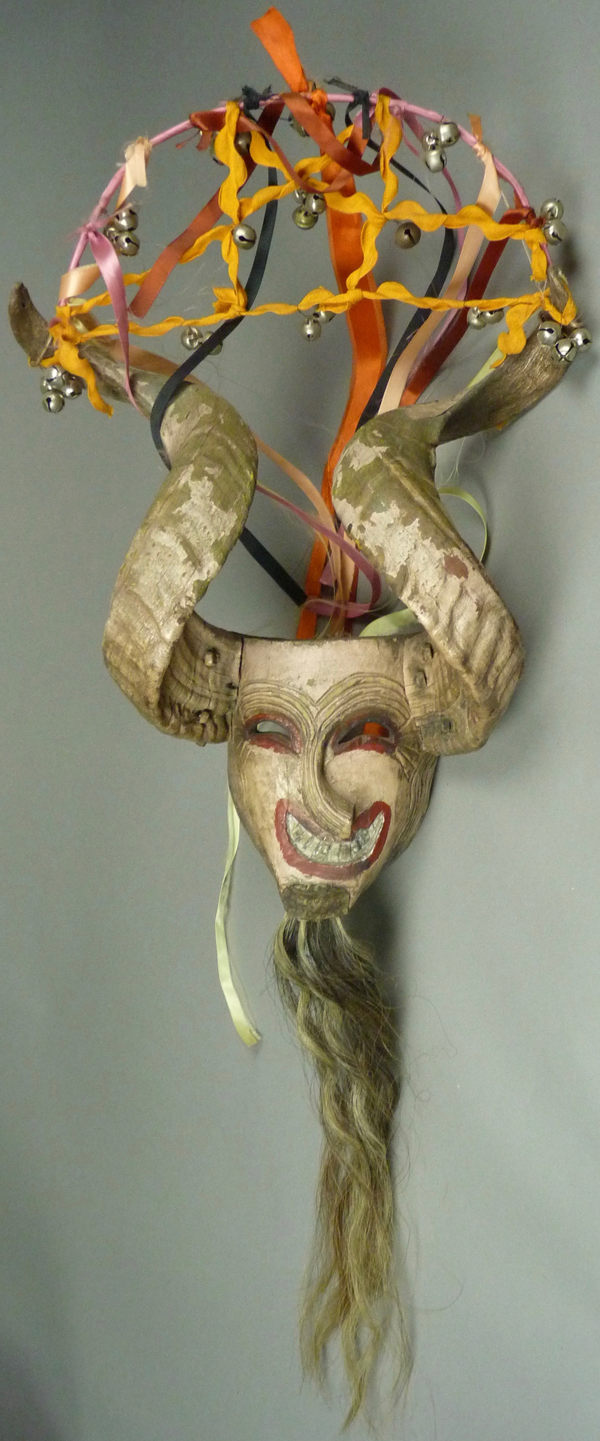 These masks are interesting due to two distinctive features—they have twisted noses and their mouths are contorted in extreme grins. They usually have attached beards made from animal hair (probably goat hair) and of course they have goat horns attached with heavy nails. Colored ribbons dangle from a wire that stretches between the tips of the horns.