One by one, I have been introducing you to a group of Rio Mayo carvers whose masks I first encountered in 1988 or thereabouts. As has been my common experience, the masks of this carver came to me as the works of an anonymous artist. Over the passage of 30 years, I have usually been able to put a name to most of my mystery masks, but here is a trio whose maker has long eluded me. Recently my friend Tom Kolaz told me that he believes he has figured out this mystery, and I will leave it to him to tell us more when he eventually publishes on his Mayo research. For now I will name this artist by one of his border designs—the Floral Borders Carver. Apart from this feature his masks are absolutely generic, with typical Rio Mayo features.
I bought my first mask by this carver from Robin and Barbara Cleaver in 1988. They had obtained it from Roberto Ruiz, a man who often brought up masks from Sonora for various Indian arts dealers and collectors in Arizona and New Mexico. Arriving as usual with little provenance, this mask seemed very primitive to my eyes at that time, although now it seems so typical of the Rio Mayo area. This one does not have the intertwined floral border, but the next two masks share that feature.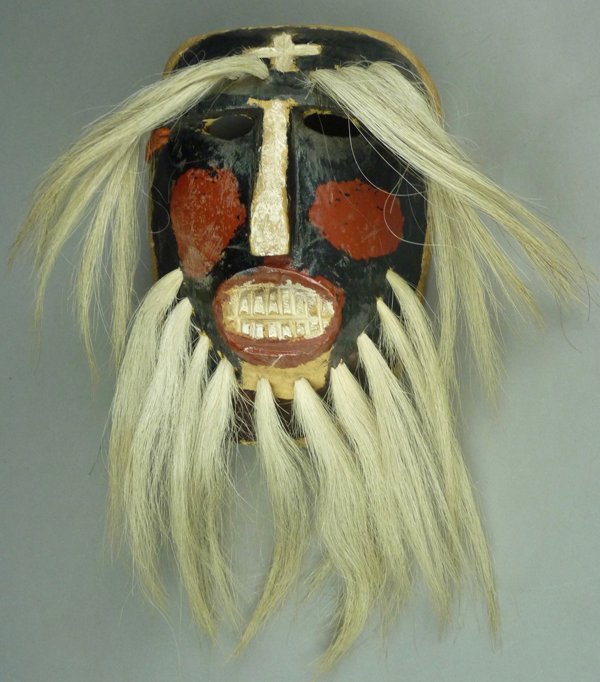 In fact, this first mask has a very simple rim design, and there are red splotches of paint on the cheeks instead of more formal wedge designs.