In recent weeks I have shared typical older masks from the Tlacaloleros dance; I imagine that they date to the 1960s or 70s. Today I will introduce other Tlacololero masks that are more unusual in their designs or styles, although they may have been commonly used in the past. I will present these treasured examples in small groups, to savor them. In my experience, masks like the first two are said to be "Rastreros" (trackers). These two have faces that are painted red and black. The third, which would have been worn by some other dance character, has a vivid red face.
I purchased the first of these Rastreros from Spencer Throckmorton of New York City in 1995.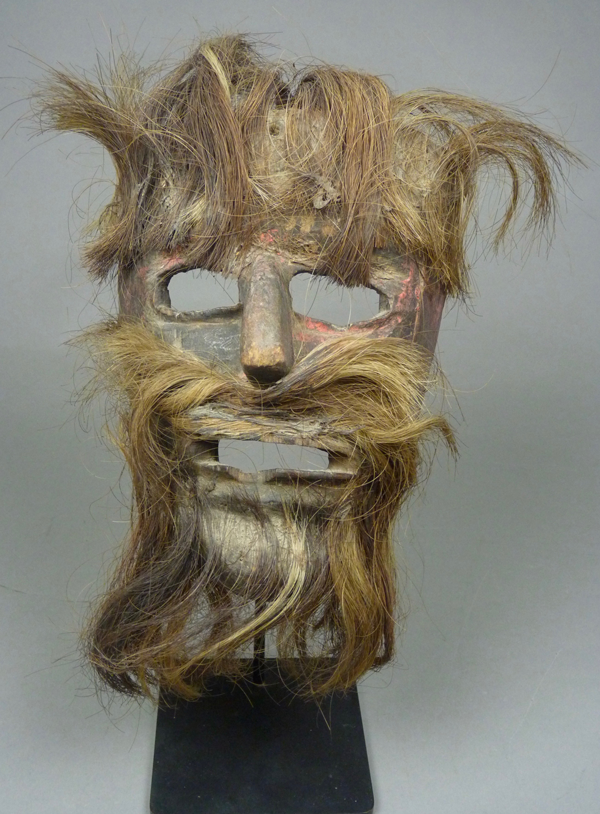 The hair is attached to the face with some kind of glue.