In 2007 I bought two Pascola masks from Sinaloa that lacked an identified carver, and they did not seem to have been carved by the same hand. I believe that both have been danced.
The first one is a Goat Pascola mask. The face was left unpainted, the features were painted black (with a red mouth), and a rim design was added with a transparent coating, a strange innovation in my experience. The brown area on the forehead  appears to be a natural stain in the wood.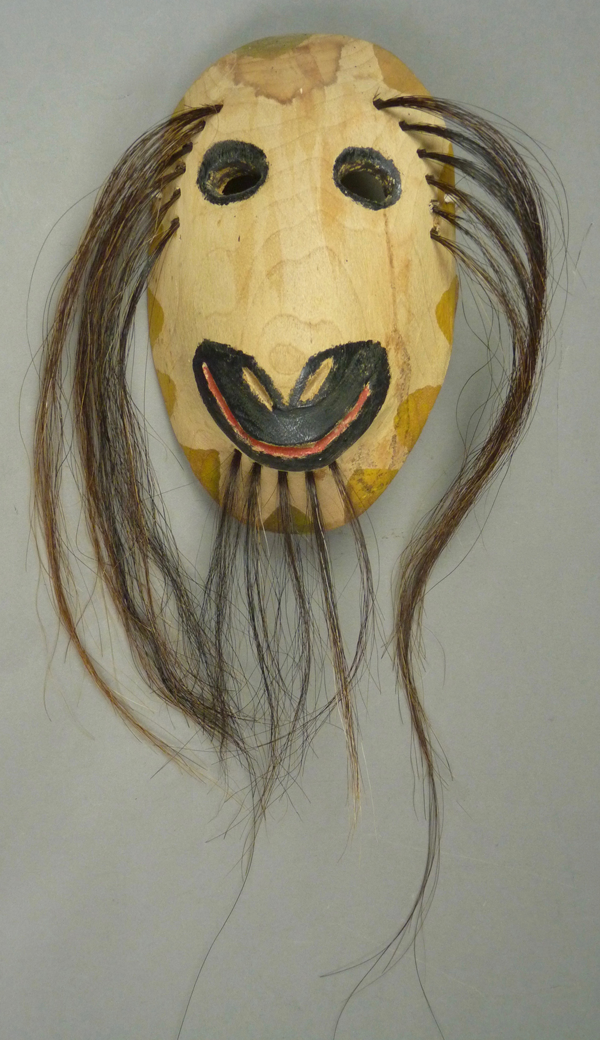 As you may recall, Goat Pascola masks are very commonly used in Sinaloa; goats may be the favorite mask style. I certainly find them charming, and on this mask I particularly like how the mouth and muzzle have been integrated by the paint.