Beginning in August 22, 2016, I posted about a number of masks that had been carved by various members of one of my favorite Yoeme carving families- Rodrigo Rodríguez Muñoz, Jesús Rodríguez Muñoz, their father Preciliano , and his brother Conrado Cupiz. Some of those masks were from my collection, and many others were from the collection of Barney Burns and his wife, Mahina Drees. Recently I had the opportunity to add some additional masks to my collection that were carved by Rodrigo, Jesús, and Preciliano, and I will show these masks purchased on EBay™ in today's post.
First up is a really typical Perro (canine) Pascola mask in the style of Rodrigo Rodriguéz Muñoz. I would call this his basic canine design, which he elaborates on in other masks with open toothy mouths. It was originally purchased in Sonora in about 1990.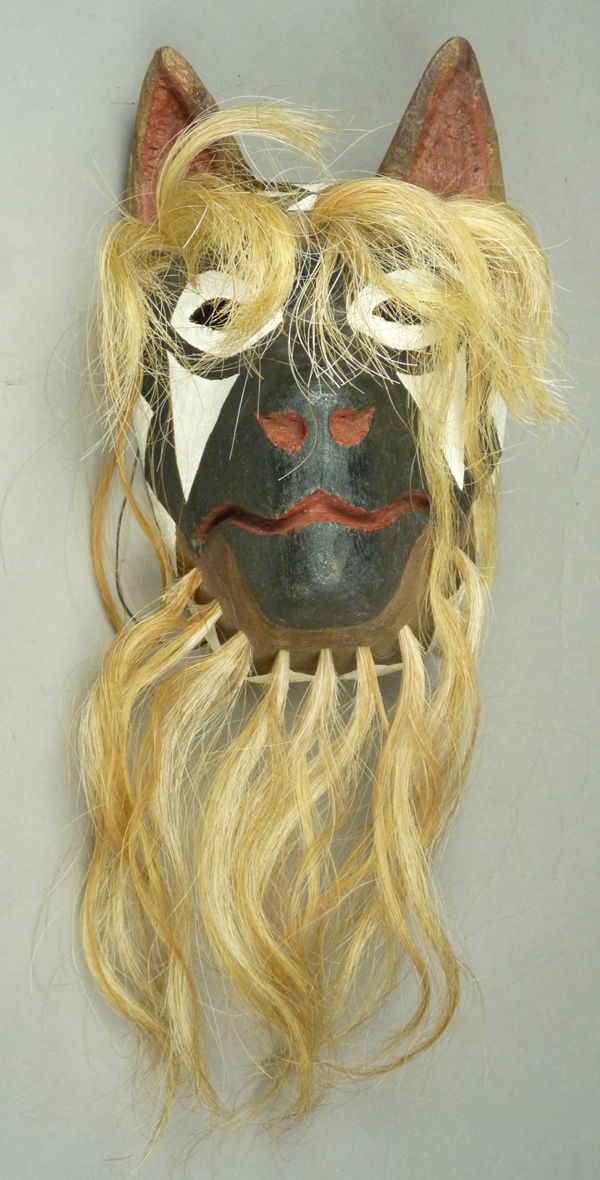 These ears are so typical for this carver.