Bryan Stevens, the author of this blog and my beloved father, died suddenly on Sunday, March 15th of complications of kidney cancer. I'm glad to say that the he passed comfortably and quickly, surrounded by his family. He treasured this community very much, and was proud of the conversations that took place here. Thank you for sharing his enthusiasm and appreciation of Mexican history and culture.
His mask collecting influenced our family life in many ways. A few examples are below…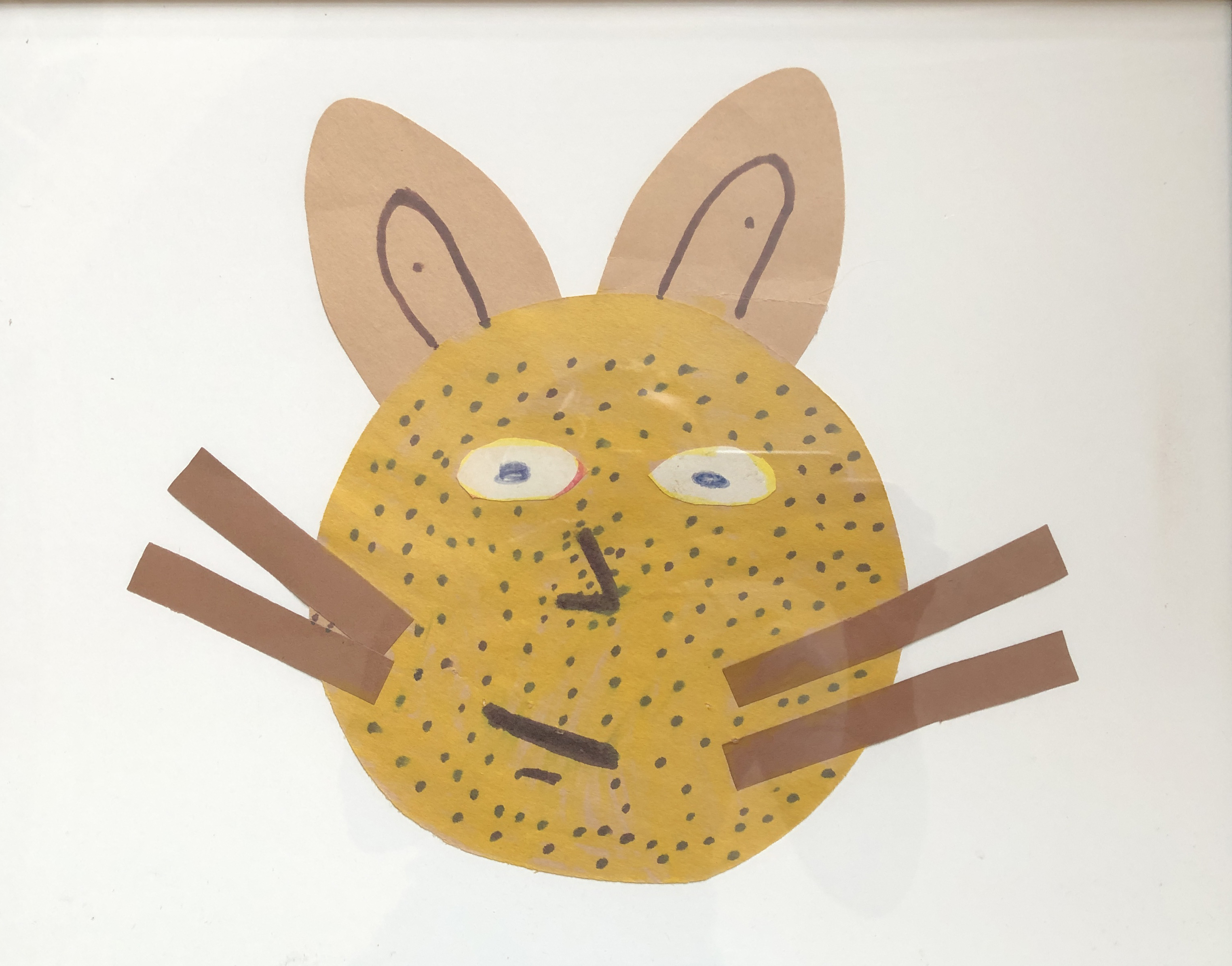 A collage of a jaguar mask made by my son for his grandfather.
A drawing of many masks in our house done by one of my brothers as a present for our father.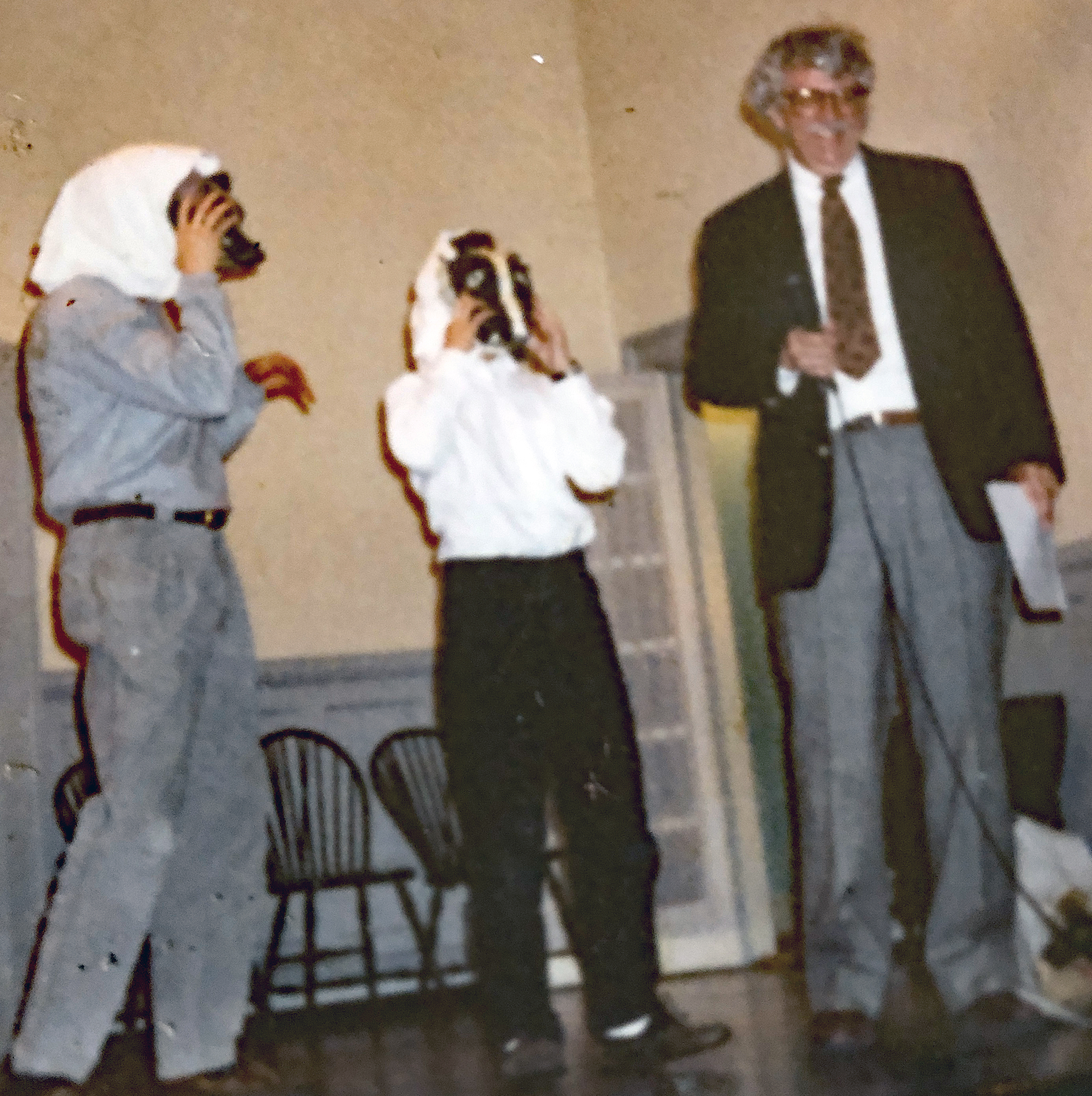 And, my favorite: my father, circa 1990, giving a talk on masks to a local women's club, with one of my brothers and a friend assisting. You can see the great merriment on his face–my father at his best.
Peace be with all of you.
-Julia Stevens