In this week's post I will focus on Skull masks that were worn by Fariseos during Semana Santa, in San Luis Potosí.
The first of these was found in Tacuarino, SLP, a place that I have as yet been unable to locate. I bought it from René Bustamante in 1993.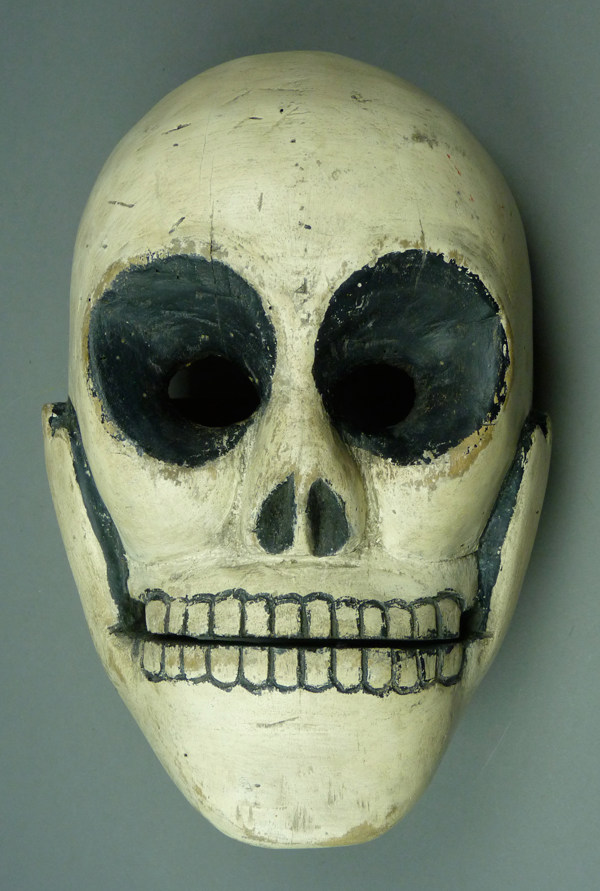 I particularly like the hollow eye sockets.