This week I have the pleasure of introducing a Sinaloa Mayo carver whose masks I have long admired, although I didn't know his name. Nor did I have one of his masks in my collection. Rather, I coveted these masks in other people's collections. In 2016 I was thrilled to discover this carver's name on several masks in the collection of Barney Burns and Mahina Drees, and I even acquired one of those for my collection. He is Pedro Sanchez of  El Bajio (Municipio El Fuerte), Sinaloa.
I will start with the one that is now in my collection. This mask was collected from Francisco Valenzuela of Eido Los Torres in the Municipio of El Fuerte, Sinaloa at an unrecorded date. He reported that the mask had been made by Pedro Sanchez, of El Bahio, Sinaloa, in approximately 1982.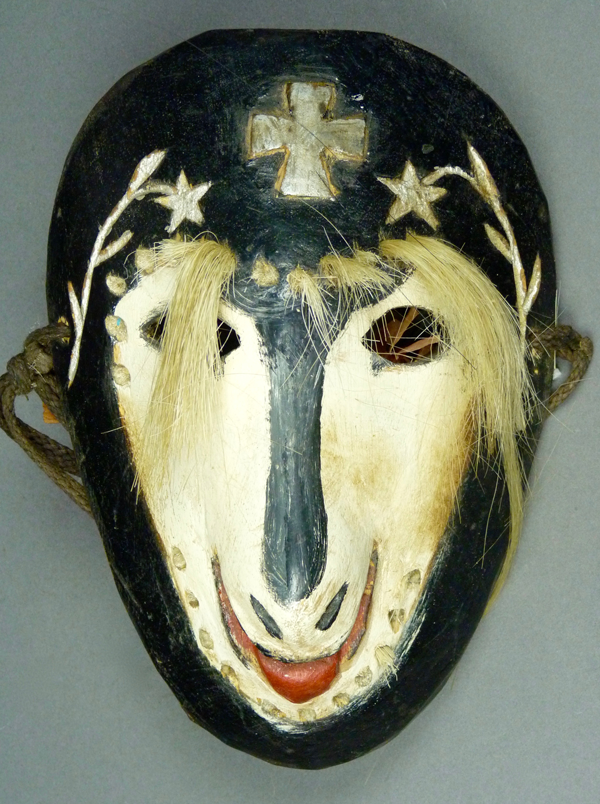 Flanking the forehead cross there are flowers shaped like stars.