This week we will examine five more masks from the collection of Barney Burns and Mahina Drees Burns that were carved by Héctor Francisco "Paco" Gámez, or perhaps by his father, Serapio Gámez. Of these, the first is traditional in design, and has been heavily danced, the three that follow are experimental in their use of colors and were mildly danced, and the fifth is a copy of a much older mask. Only the last of the five still has its hair; insects ate the hair on the other four.
I really like the first of these, because it has such a jolly appearance. It was made in 1984, heavily danced, and collected in the late 1980s by Roberto Ruiz.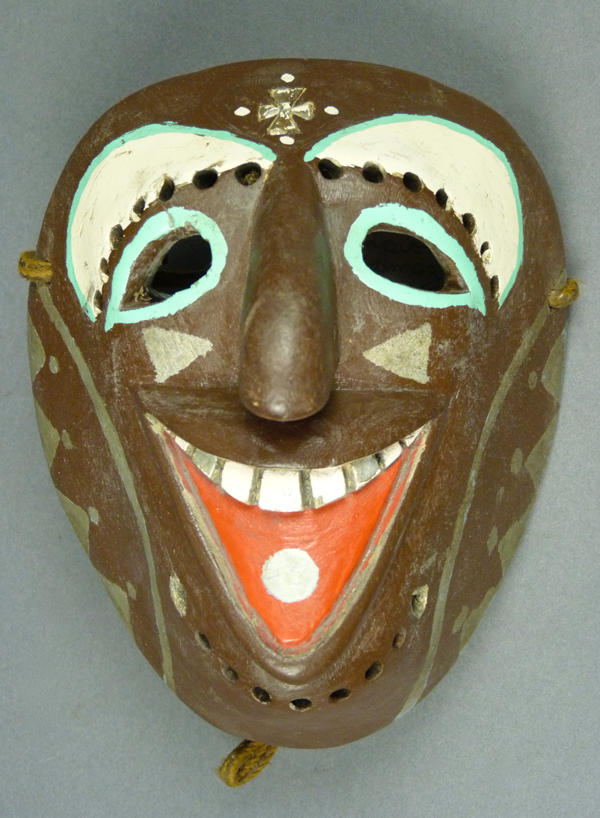 The rim design of dotted triangles is familiar to us by now.