Today, in my continuing series of posts about dance masks from the Mexican state of Michoacán, I will present Perro (dog) masks from Cuanajo, a Purépecha town near Patzcuaro, Michoacán. In that town there was a local tradition in the mid-20th century of dancers wearing dog masks during Carnaval (Mardi Gras). This was apparently a custom that later died out, because contemporary YouTube™ videos of Carnaval there don't seem to reveal any dancers portraying dogs. In her book, Tigers, Devils, and the Dance of Life: Masks of Mexico (1999, page 88), Barbara Mauldin included a photo of two of these Perro masks from Cuanajo that date to about 1965. I will show you three more from my collection.
I purchased this mask and the next from Robin and Barbara Cleaver, of Santa Fe, in 1987. Indeed, these were among my very first Mexican masks.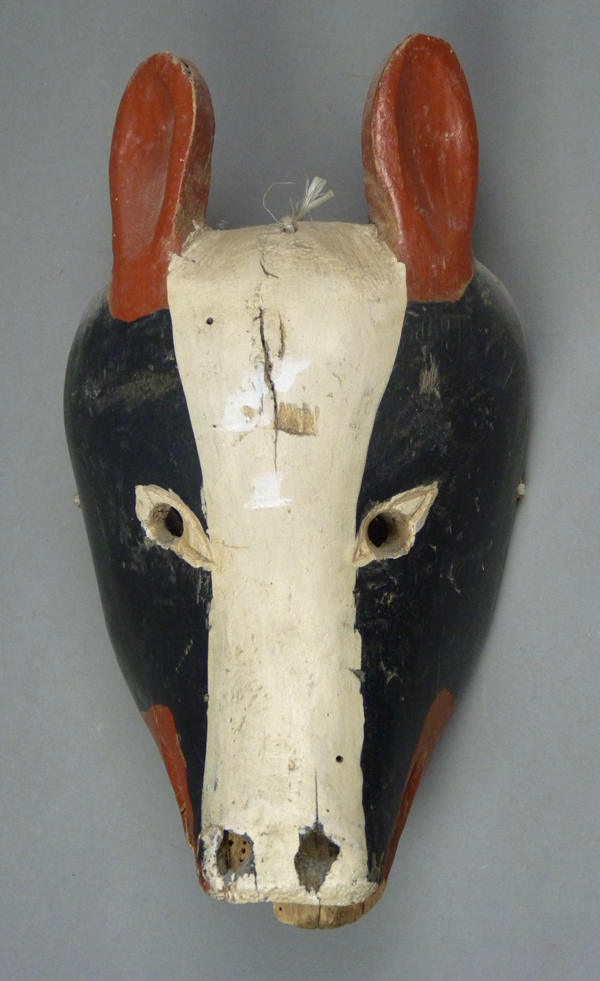 A distinctive design aspect of the Cuanajo dogs is their ears. These three also have virtually the same dimensions.