Barney Burns and Mahina Drees kept many danced examples of masks carved by Saturnino Valenzuela for their own collection, even as they bought and sold many of his undanced masks to Indian Arts Dealers and collectors. Today we will examine nine of those "keepers" that have human faces, along with one at the end that depicts the devil. This is just a sampling.
The first is one of my favorites from this collection, an old and worn human faced mask. It was collected in 1986.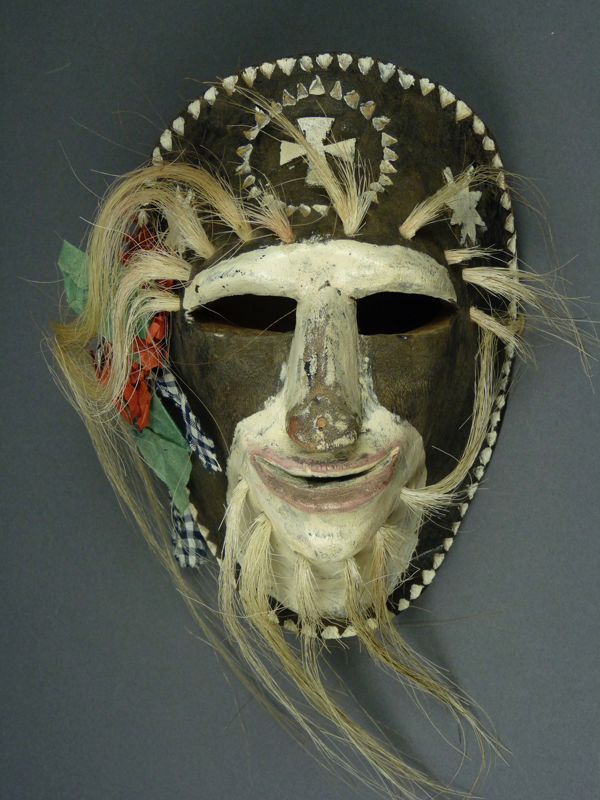 Stars flank the forehead cross.