In last week's post I showed some terrific human faced masks by Manuel Centella Escalante. This week I will round out your exposure with a few more remarkable examples, along with others that may seem less impressive, but they extend our awareness of Centella's range of features.
The four masks that lead off in today's post were photographed from the collection of David West, the owner of the Gallery West in Tucson, Arizona; I thank him for his helpful support. The first of these is a particularly elegant example. It was purchased in Sonora by a tourist, who later sold it in 1960 to Tom Bahti, a Tucson Indian arts dealer. Given the impressive wear on the back, this mask could easily date to 1950 or earlier. Painted decoration such as the white triangles under the eyes and parts of the rim design were not outlined with inscribed lines, but instead with pricked or "pecked" lines. I have seen this on no other Centella mask. The mouth, with lips like those of some female movie star, is also unusual.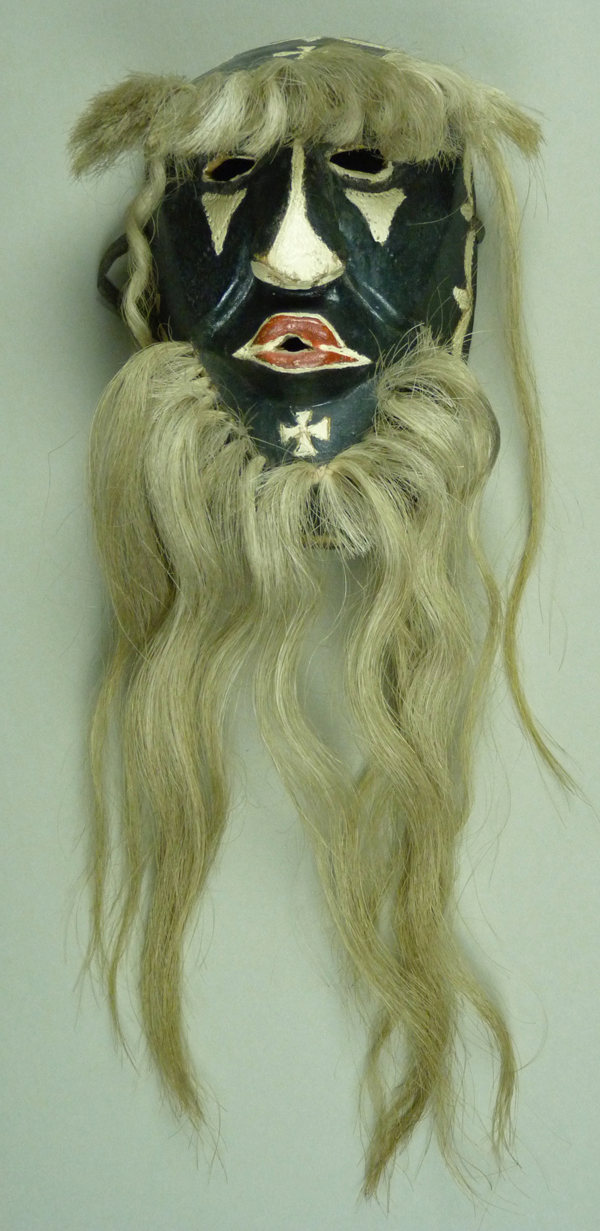 The rim design is also elegant; I call it Centella's "drapery" rim design, because it reminds me of the swags interior designers place around windows. In this side view the pricked design around the triangles under the eyes is particularly easy to see.