Last week we looked at what were essentially Santiagueros masks from Puebla, and today I have some Moro style masks from the Mexican state of Puebla to show you, all from somewhere in the Moros y Cristianos/Santiagueros/ Conquista spectrum. They are old, attractive, well-carved, and red-faced.
I bought the first of these from René Bustamante in 1995. It was said to be a "Moro for la danza de la Conquista in Petlaya, Puebla." I have not been able to locate Petlaya. Furthermore, I don't believe that there are Moors in the Conquest dance. So what is it? The Santiagueros dance is very popular in Puebla, and the Santiaguero dancers in Puebla usually wear red masks, so maybe this is a Santiaguero. On the other hand, if this mask is from the Conquest dance, and with such a fancy haircut, maybe it is a Spaniard, but it is certainly not an Indian. Confusing choices! I like it because the hair is so stylized.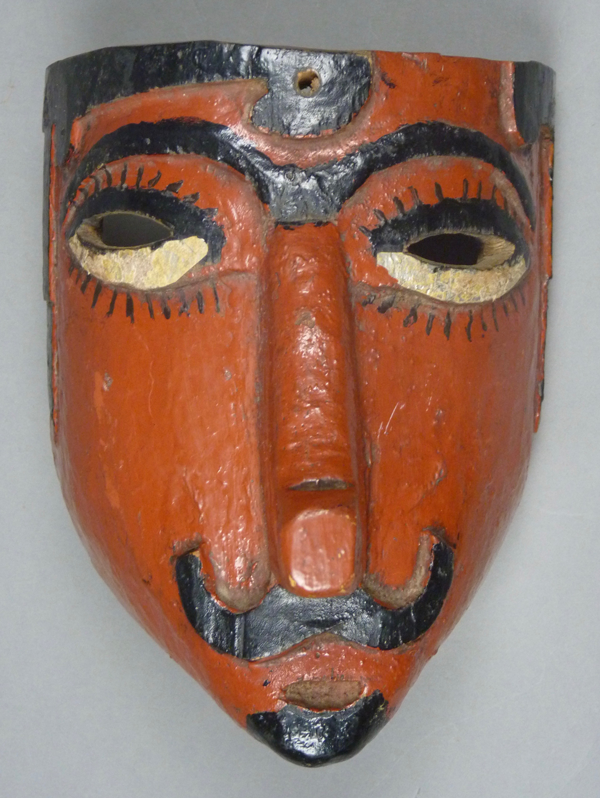 There is a tiny recessed mouth.