Today I will continue to present Moro masks from the State of Mexico. We will look at four different examples, all variations on a traditional generic design. The first of these has an articulated jaw, while the other three lack this feature.
I purchased the first mask from René Bustamante in 1994.  Its town was not identified, but it was from the State of Mexico. A very similar Moro mask from the collection of the International Folklore Museum in Santa Fe, New Mexico, is illustrated in Barbara Mauldin's  valuable book—Tigers, Devils, and the Dance of Life: Masks of Mexico (p. 70). That old  mask, which had been obtained from the Cordry collection, was said to date to the early 20th century, from an undocumented town in the State of Mexico. I would think that this one is from the middle of the 20th century.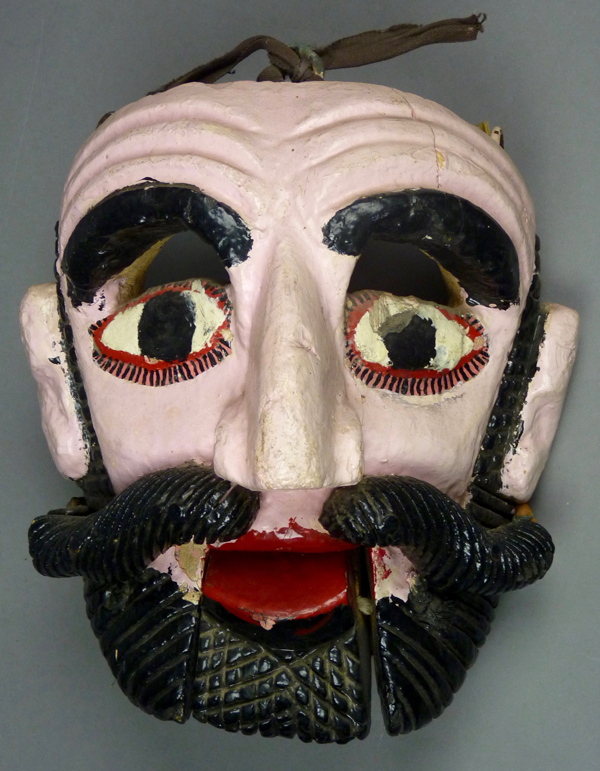 I particularly like the cross-hatching of the beard below the articulated jaw.