Last week we looked at what were essentially Santiagueros masks from Puebla, and today I have some Moro style masks from the Mexican state of Puebla to show you, all from somewhere in the Moros y Cristianos/Santiagueros/ Conquista spectrum. They are old, attractive, well-carved, and red-faced.
I bought the first of these from René Bustamante in 1995. It was said to be a "Moro for la danza de la Conquista in Petlaya, Puebla." I have not been able to locate Petlaya. Furthermore, I don't believe that there are Moors in the Conquest dance. So what is it? The Santiagueros dance is very popular in Puebla, and the Santiaguero dancers in Puebla usually wear red masks, so maybe this is a Santiaguero. On the other hand, if this mask is from the Conquest dance, and with such a fancy haircut, maybe it is a Spaniard, but it is certainly not an Indian. Confusing choices! I like it because the hair is so stylized.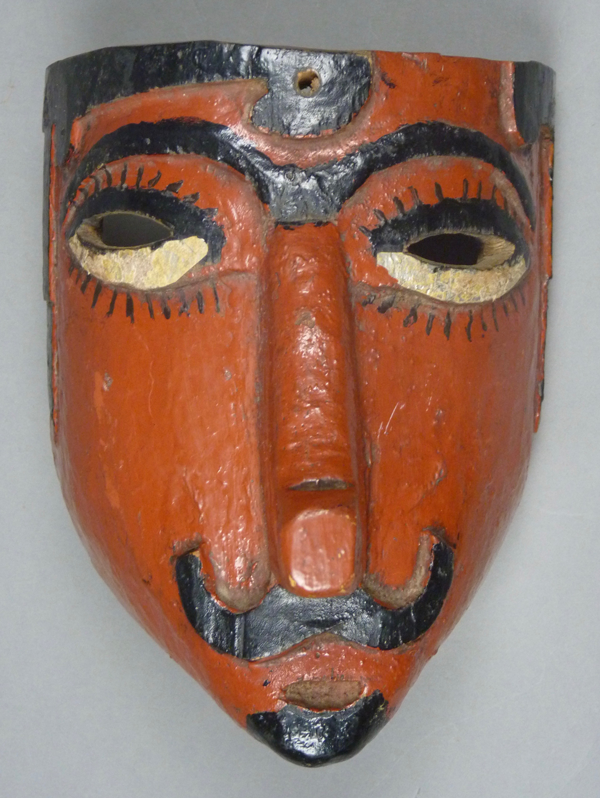 There is a tiny recessed mouth.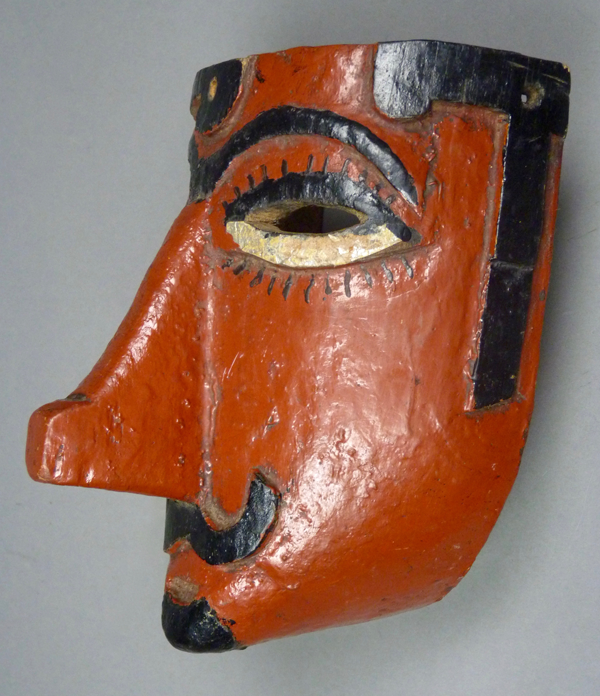 There is a very unusual feature—both sideburns  have a step from thicker to thinner, halfway down. I have never seen this on any other mask.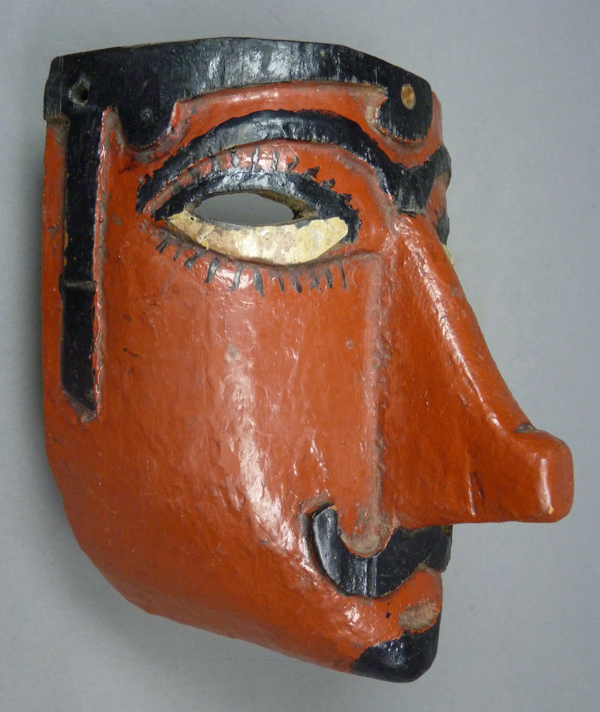 The eyes also have an unusually cleaver design. This mask is 7 inches tall, 5½ inches wide, and 4½ inches deep.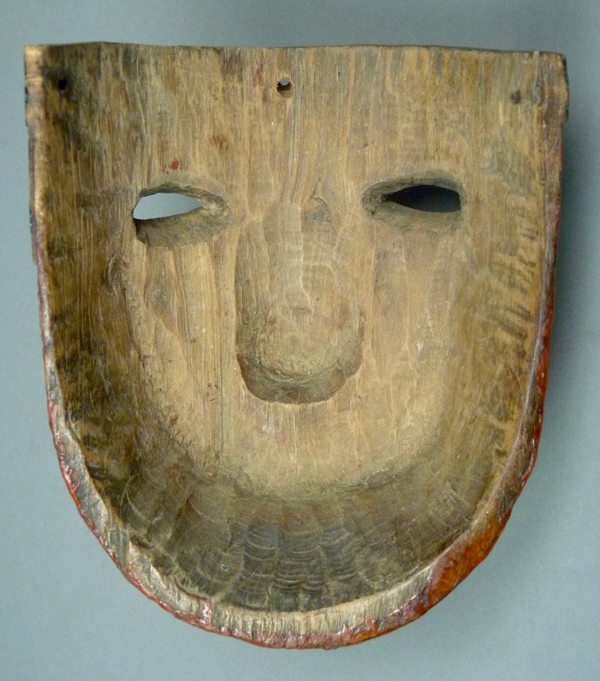 The back demonstrates excellent staining from use.
The second mask, also from René Bustamante, is reportedly from Talpa, Puebla, another place that I have been unable to locate. It is apparently a Conquistador from the Conquest dance.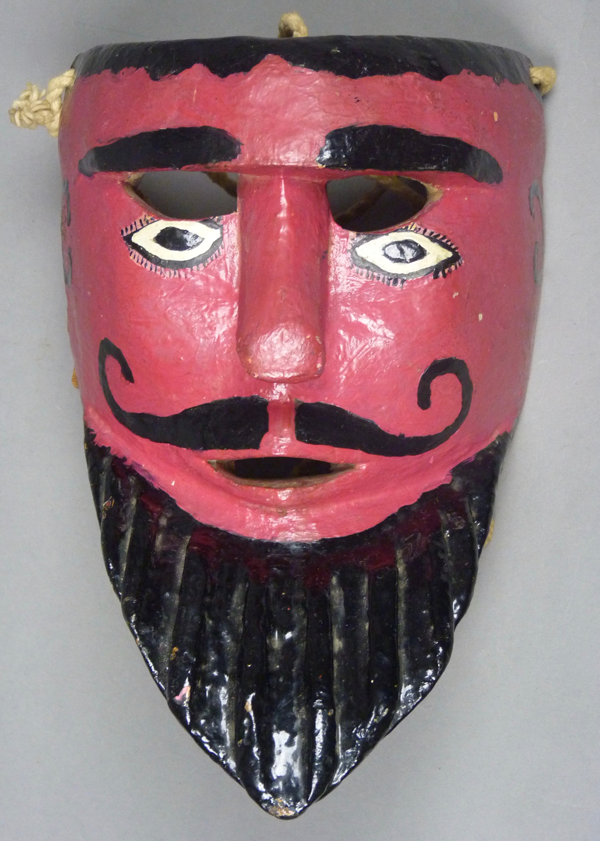 I particularly like the long droll nose and the grooved beard.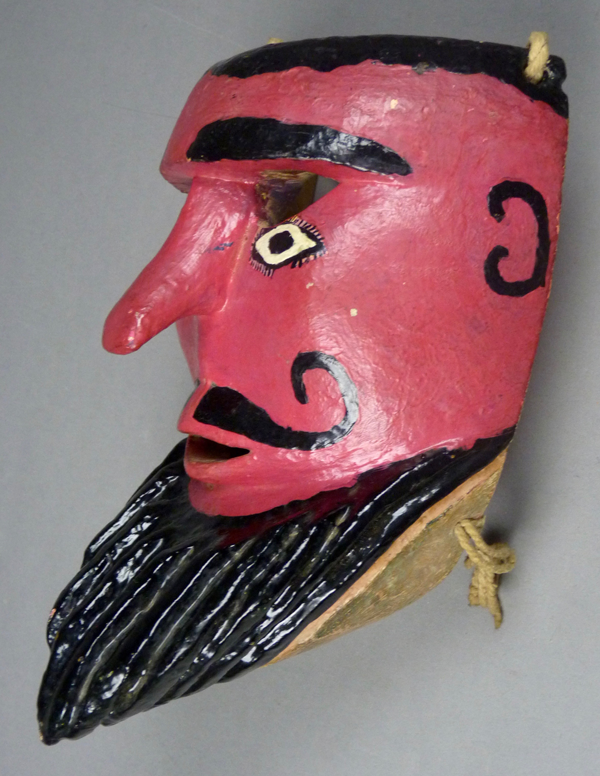 This mask is 8 inches tall, 5½ inches wide, and 4 inches deep.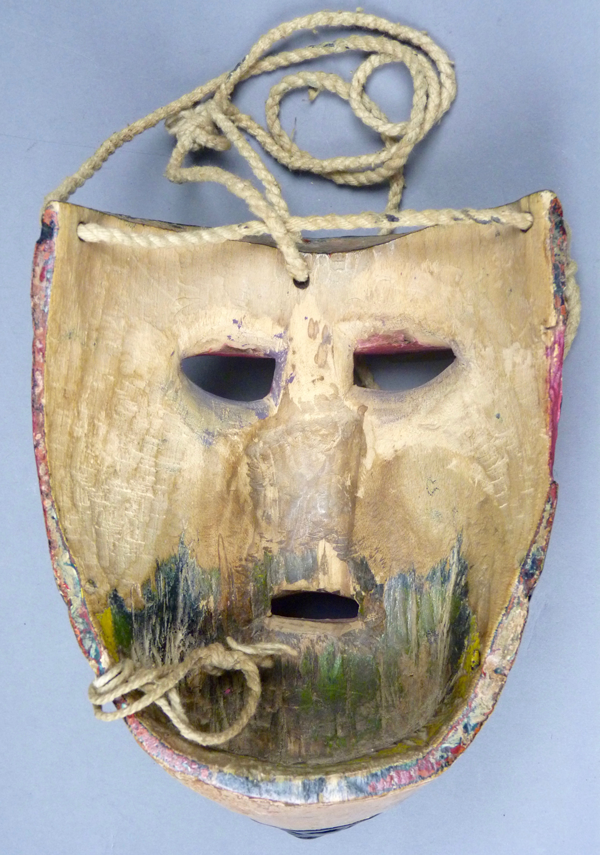 This is an old and well used mask.
The third mask was a gift from Robin and Barbara Cleaver, in 1988. It is a Moro from Puebla.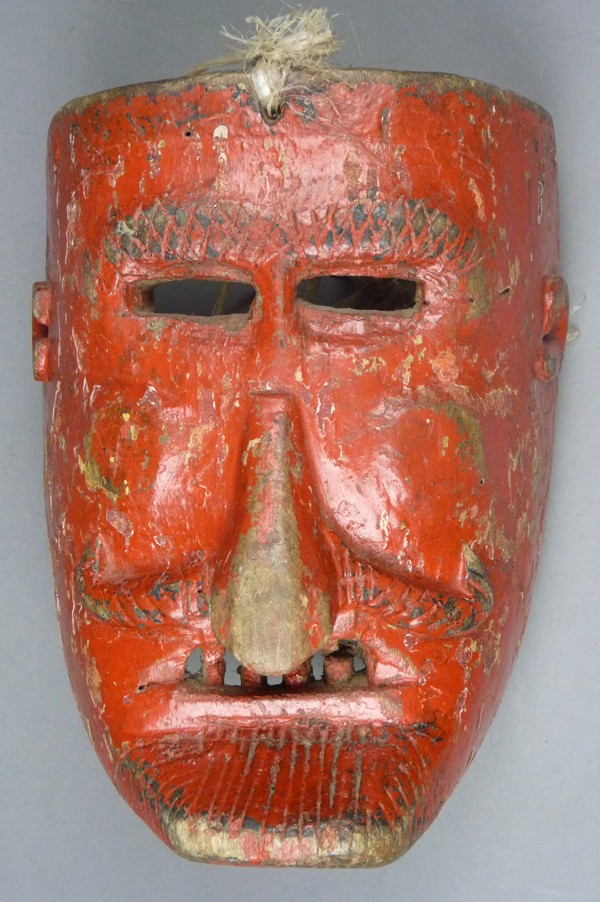 This Moor has a mean and angry expression. Look at the wear on his nose and chin.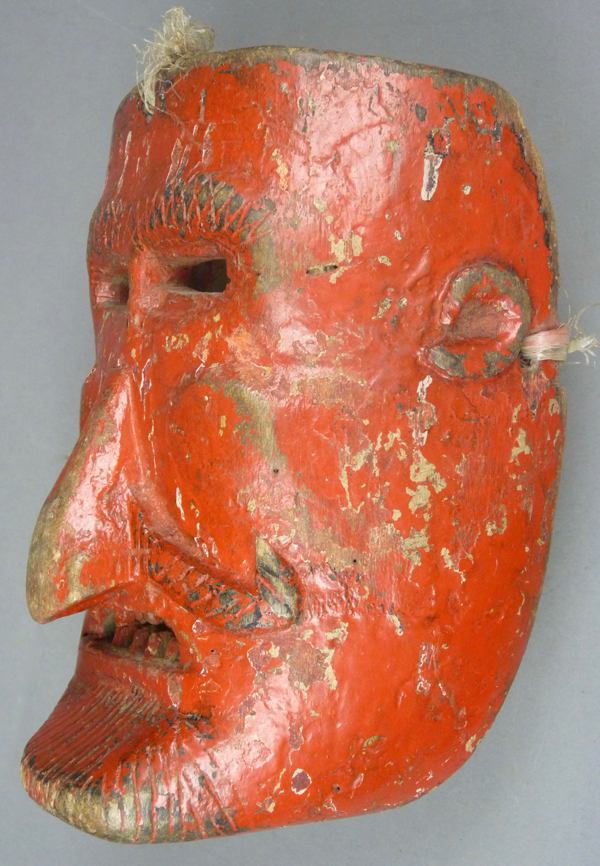 There are tiny relief carved ears. This mask is 8 inches tall, 6 inches wide, and 4 inches deep.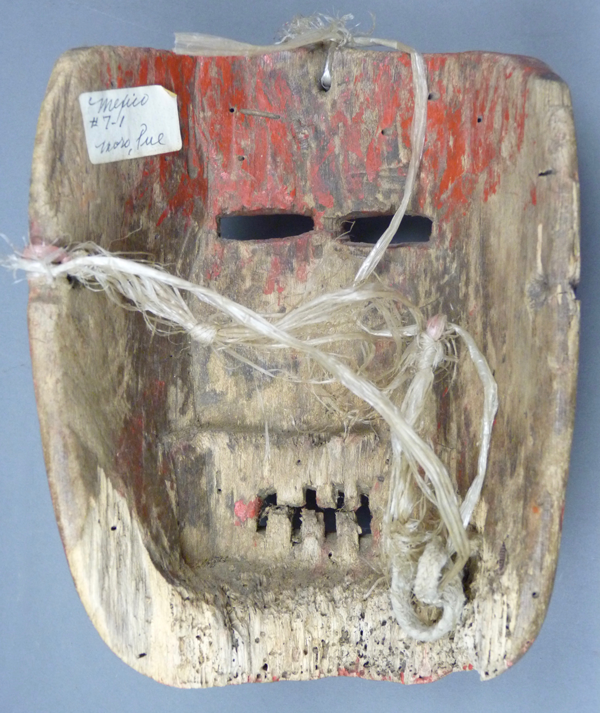 The back is darkly stained from use, and the chin was damaged by boring insects. It seems miraculous that the wonderful face of this mask is so intact.
Next week we will examine more Moro masks from Puebla.
Bryan Stevens