In October 2007 I purchased a pair of Pascola masks from Tom Kolaz, who stated that they had actually been danced together. The carver was Tirso Buitimea, of Capomos, Sinaloa. In contrast to the masks in the last two posts, these are neither basic nor raw in design, but rather they are inventive and sophisticated.
This one was said to represent the face of a bat. In the absence of this information, I would have thought it had the face of a dog.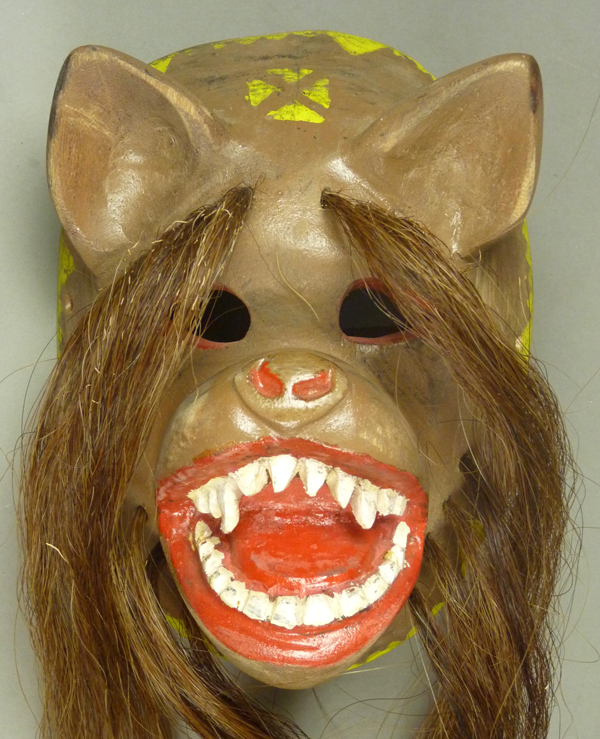 A vampire bat.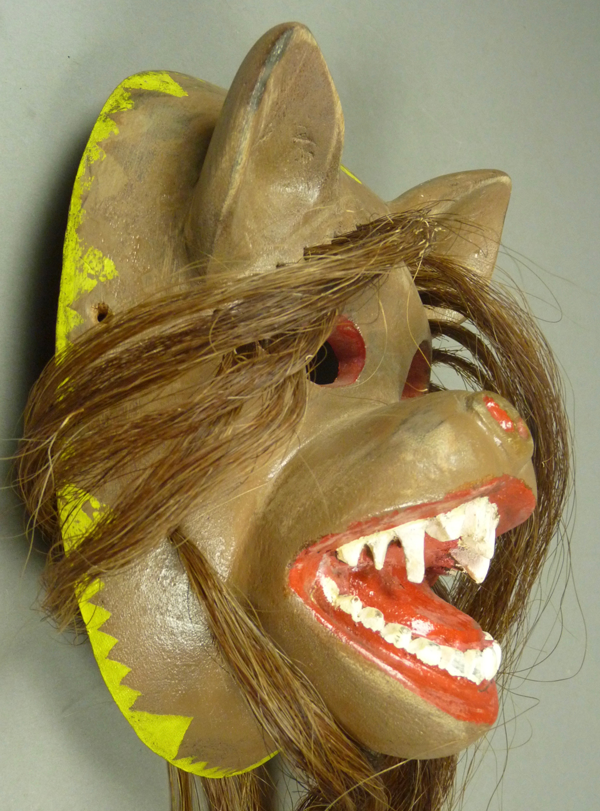 Note the wear on the paint.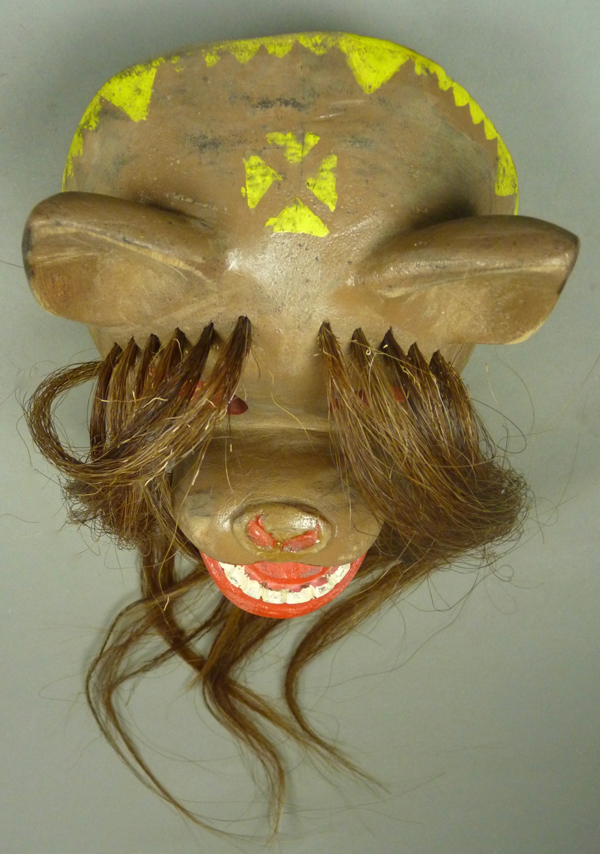 There are many carved features but no holes for ventilation.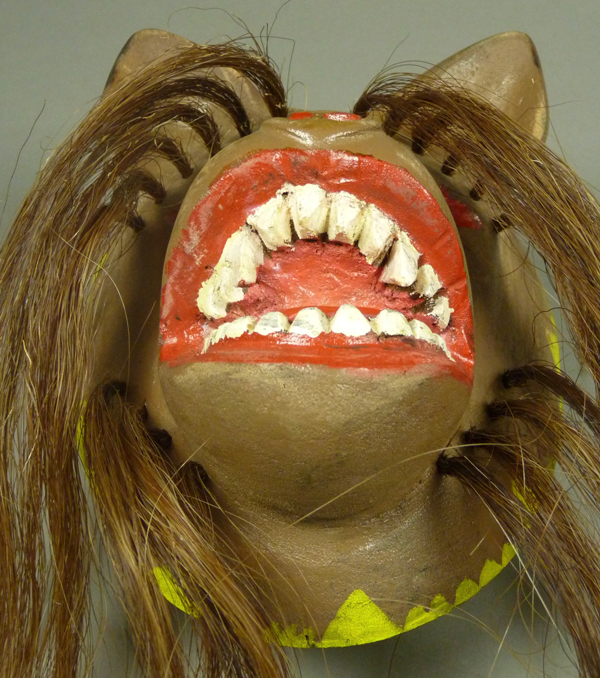 This mask is 8½ inches tall, 6¼ inches wide, and 3½ inches deep.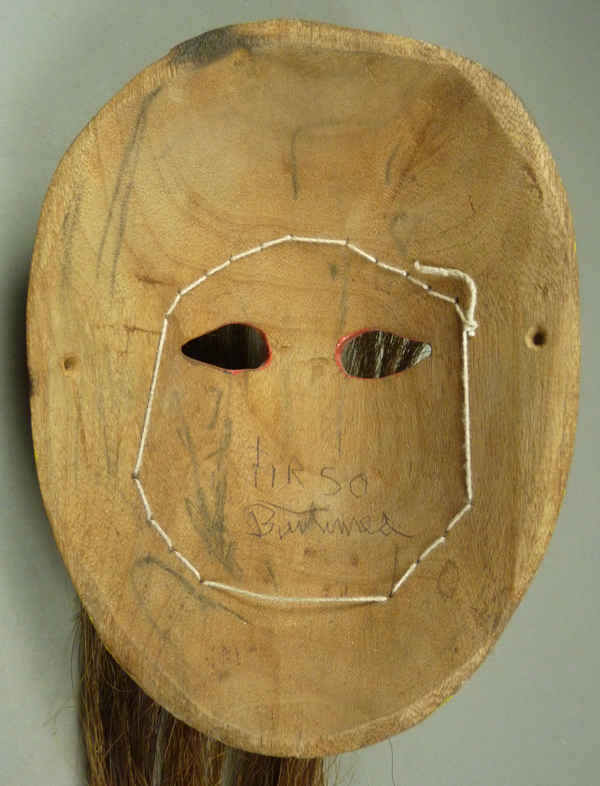 There is mild staining from use on the back of this mask, as if it might have been danced for less than a year.
The second mask reportedly has the face of a Chango, a monkey or ape.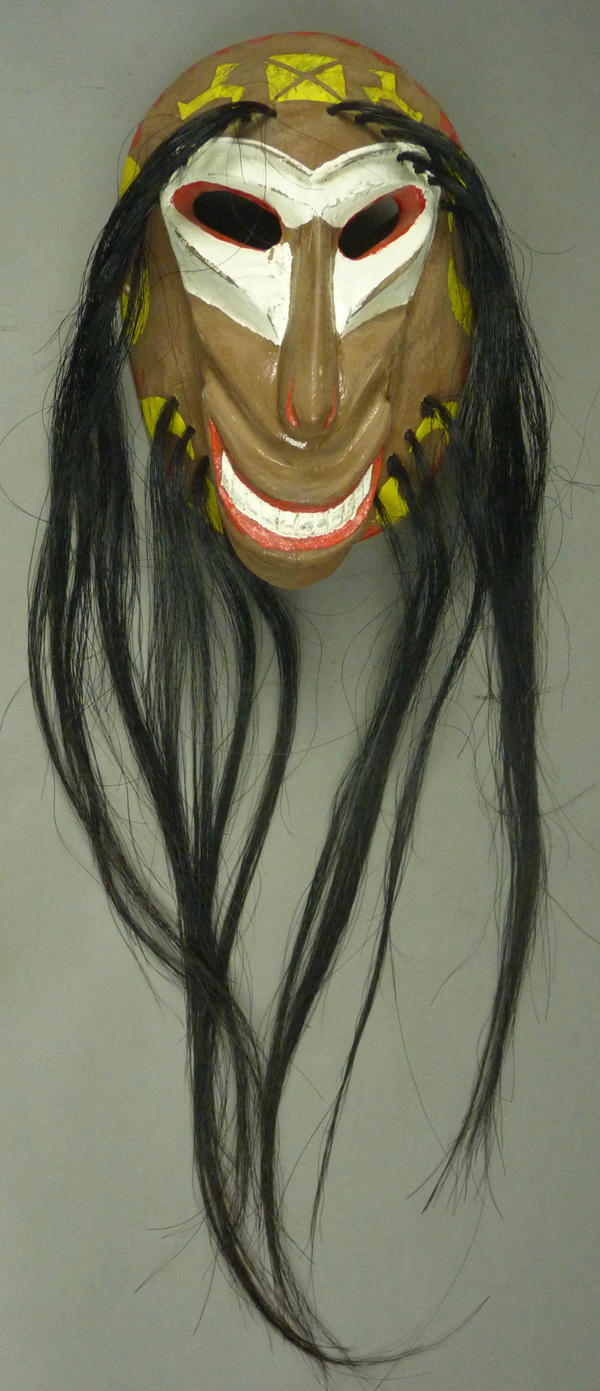 This is fairly abstract.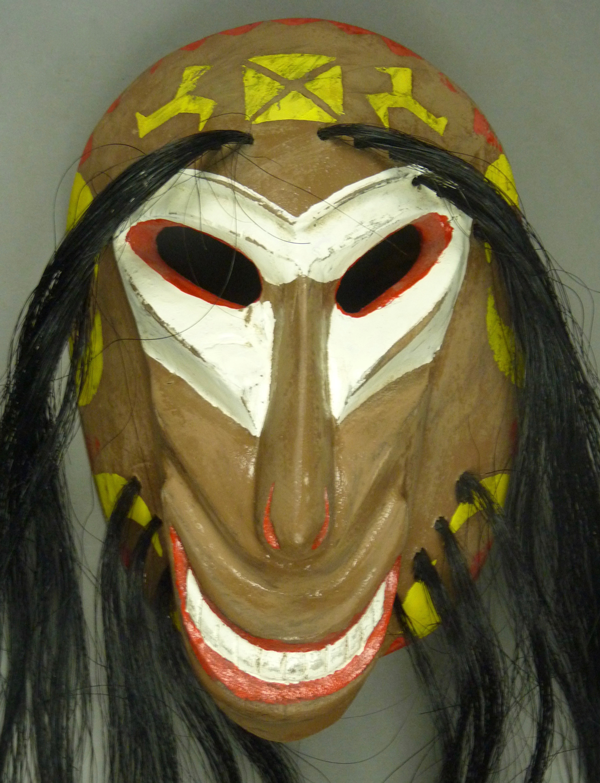 It is even stranger from the side.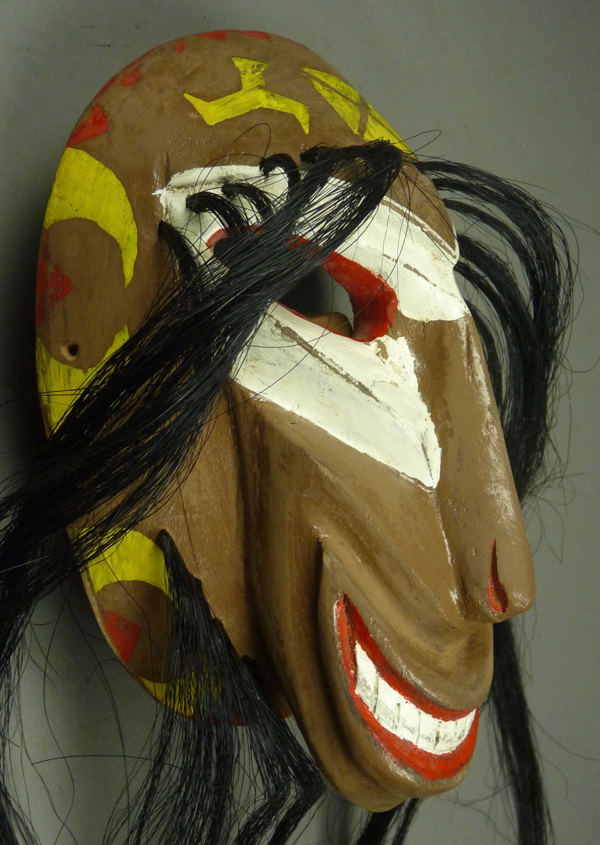 This is Tirso's typical forehead cross. The designs flanking the cross are unusual and abstract.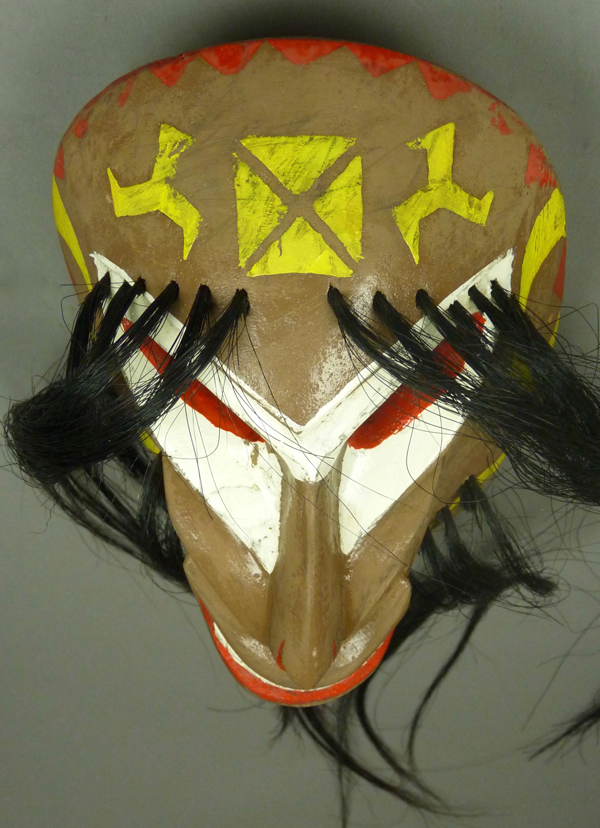 More unusual features emerge from this angle.
This mask is 9 inches tall, 6 inches wide, and 4 inches deep.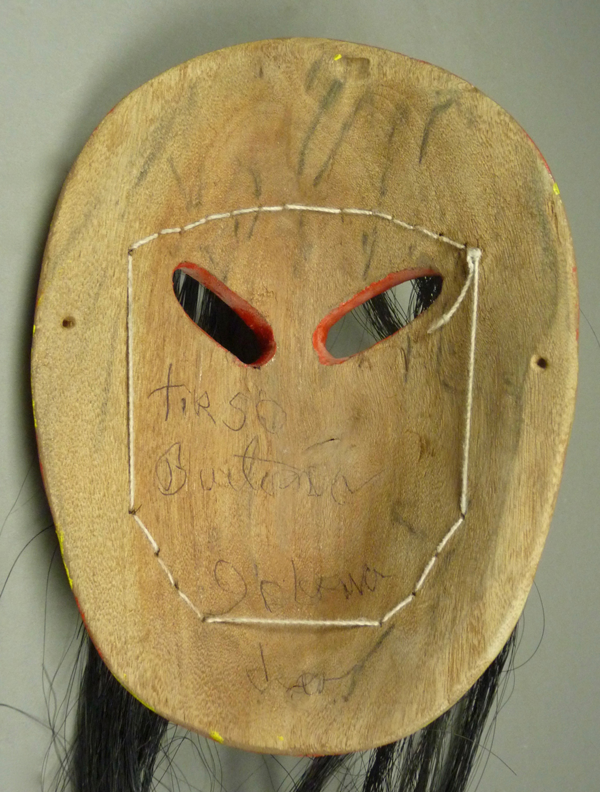 This back also has mild staining from use.
In December 2007, when I was in Mexico City, I found an undanced mask that was obviously carved by Tirso, in a Fonart store, a store operated by the Mexican government to promote the folk art of Mexico.

We see Tirso's usual forehead cross.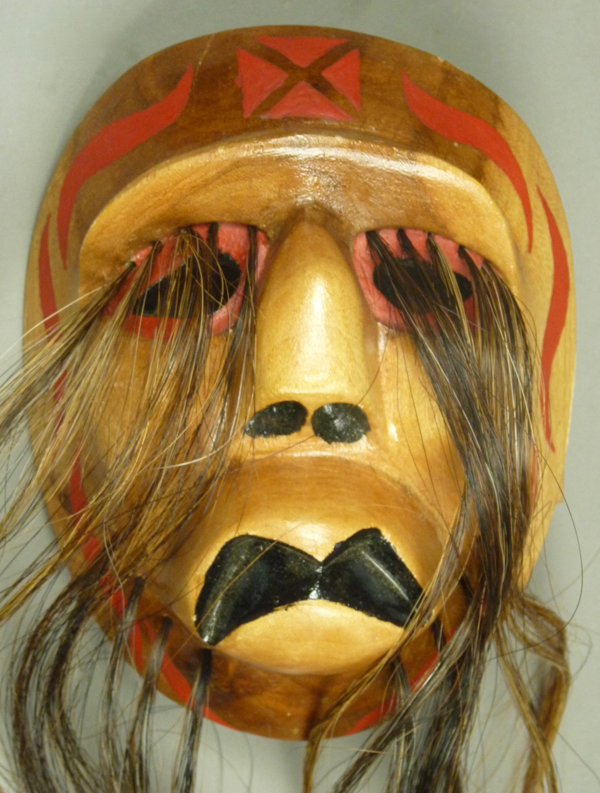 This mask has a beaked mouth, an unusual feature that one occasionally finds in various areas of Mexico.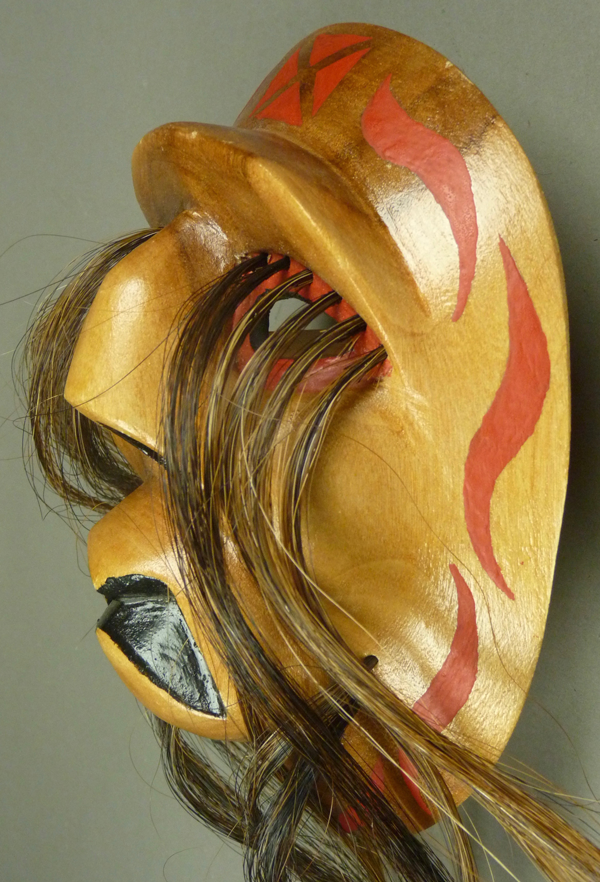 The peaked brow is also unusual.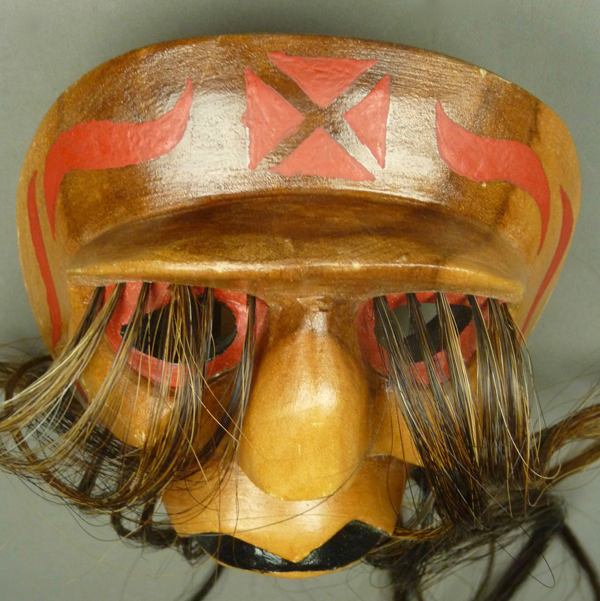 The first three masks all have the same forehead cross.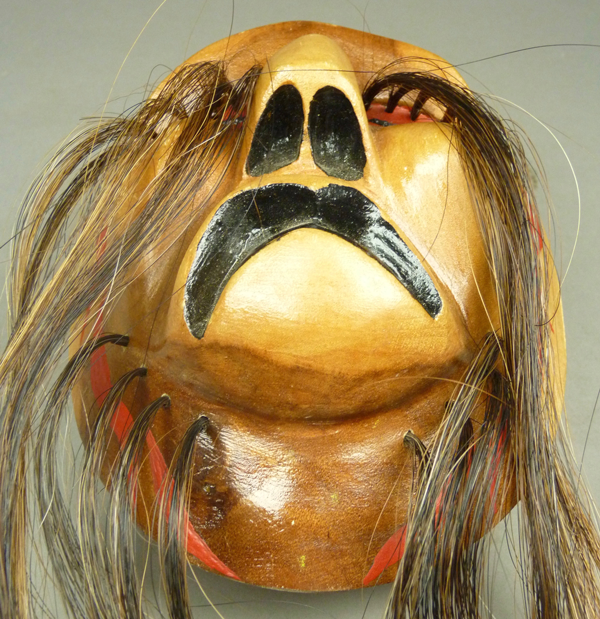 This mask is 8¼ inches tall, 6¼ inches wide, and 3 inches deep.
Now this is truly an undanced back.
Then in September 2010 I bought another mask carved by Tirso from Tom Kolaz. Tom had obtained it in 2007, I suppose with the other two masks, but it was heavily danced and for a few years he kept it in his own collection.

This is a Goat Pascola mask, but with a vivid yellow face.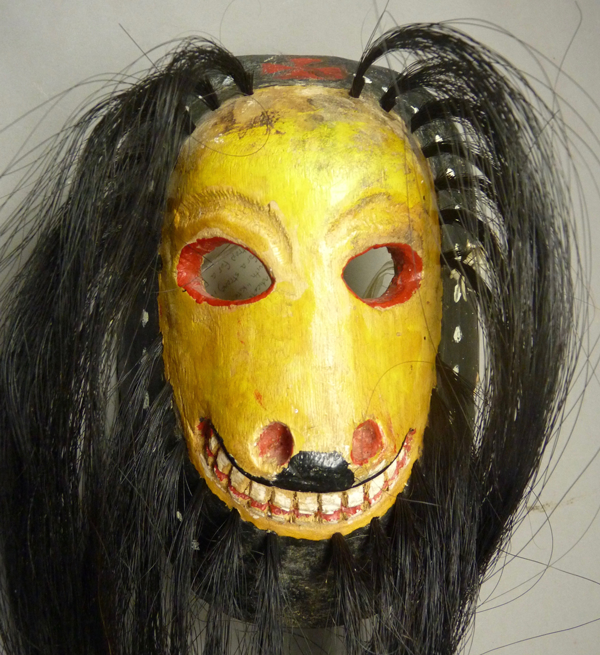 I feel certain that this mask has been repainted.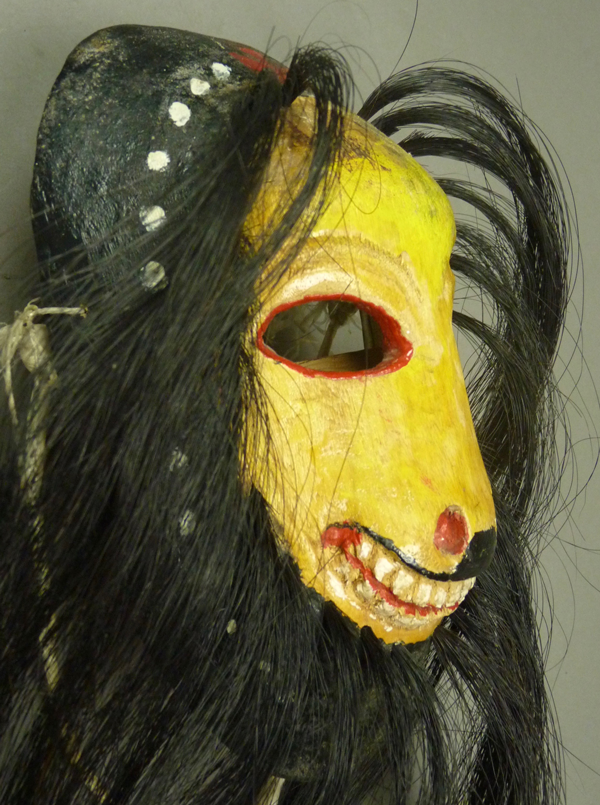 This cross and the rim design of dots are later additions.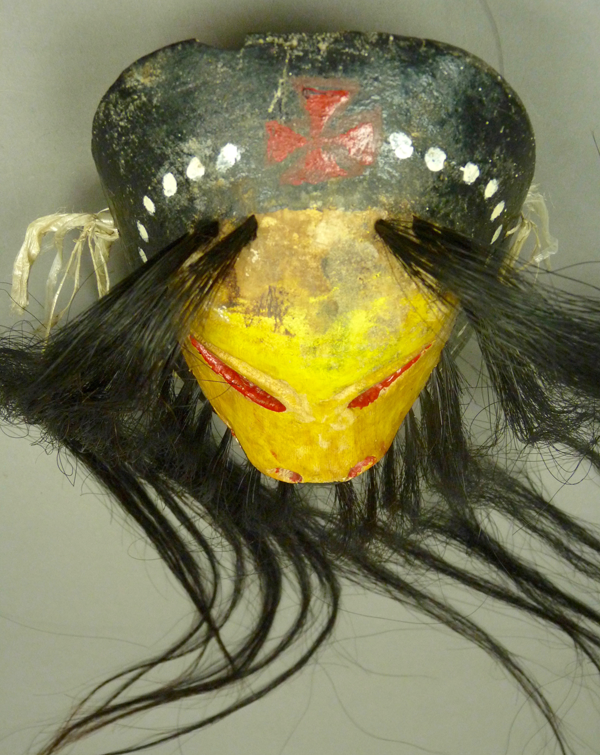 I really like this mask- its intensity.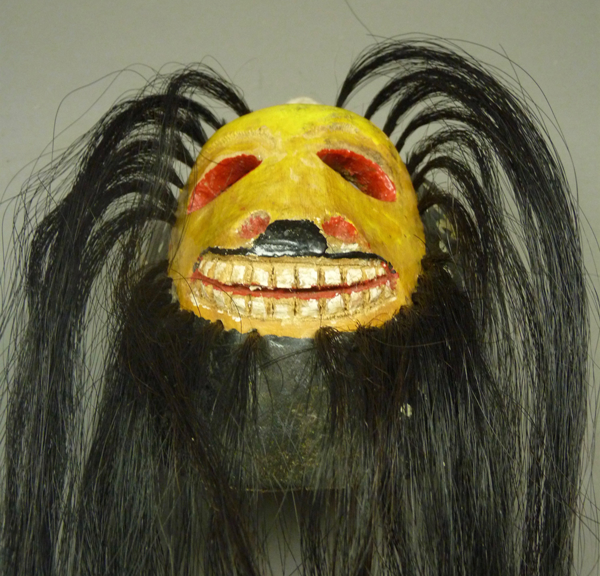 This mask is 8 inches tall, 5 inches wide, and 3 inches deep.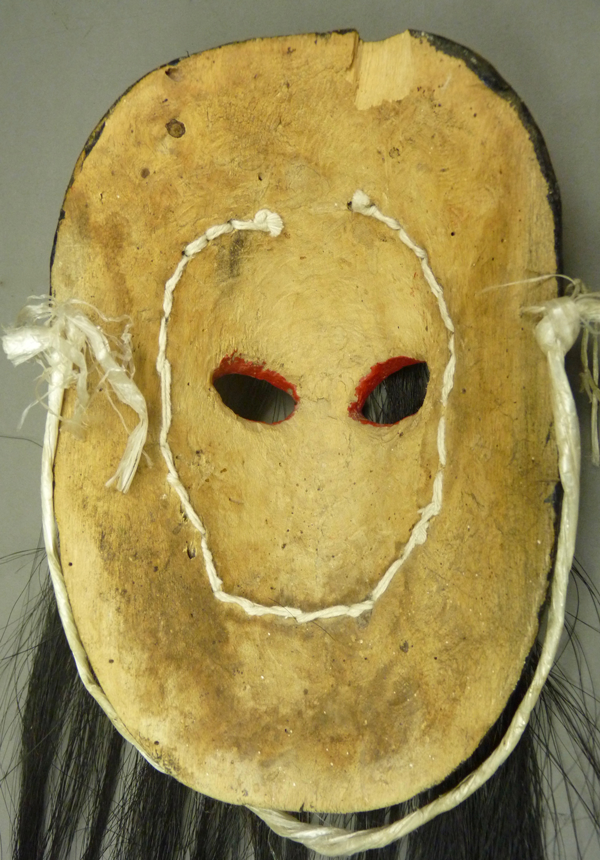 This mask is darkly stained from long use.
Next week we will examine a trio of masks with identified carvers.
Bryan Stevens