Just when I thought that I had shown you all of my Tlacololero masks from Guerrero, I found one that could be another Tlacololero or possibly a Pescador. It seems important to show you this one, as it is the only Tlacololero-style mask in my collection that still has its sheepskin wig. In my post of January 8, 2018, I had shown three Tlacololero masks that had formerly had sheepskin wigs, but these wigs were destroyed by moths. I have been kicking myself for not at least measuring those ruined pieces of hide so that replacements could be made in the future, and here is one that I can actually measure.  https://mexicandancemasks.com/wp-admin/post.php?post=11412&action=edit
I bought this mask from Kelly Mecheling, of New Orleans, in 1995. It was simply labeled  as a "Negrito."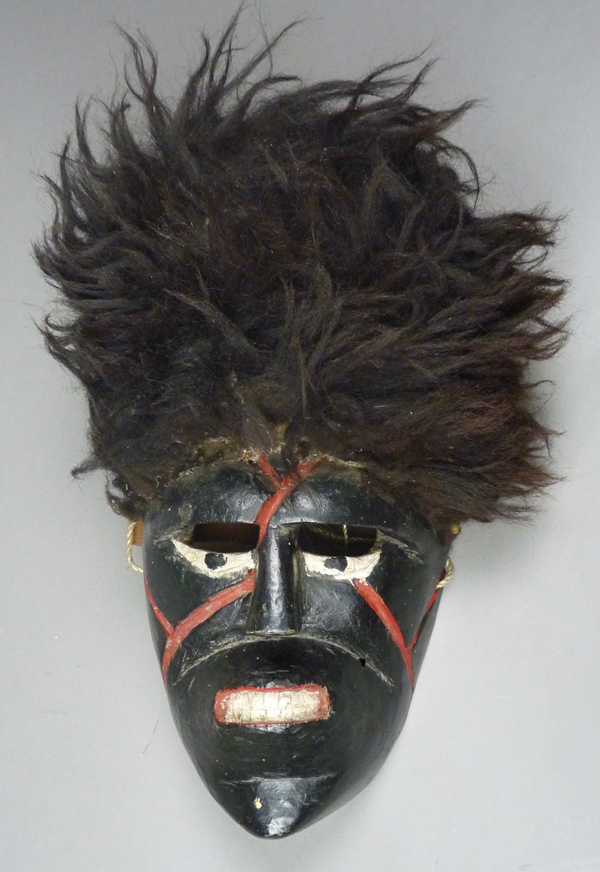 A mask from Guerrero of this appearance, with black face and red  wounds, would usually be considered to be a Pescador, a fisherman. However, those masks generally have a cigarette dangling from the mouth, while this one shows no evidence of such a feature. In contrast, the Tlacololeros often have black faces and sheepskin wigs. However, as will be evident in next week's post, Pescadores rarely look fierce or mean; Tlacololeros sometimes show their teeth but they rarely look fierce either. Maybe this is actually a Moro (Moor) from the Moors and Christians dance? This one was said to be from Tlapa, Guerrero.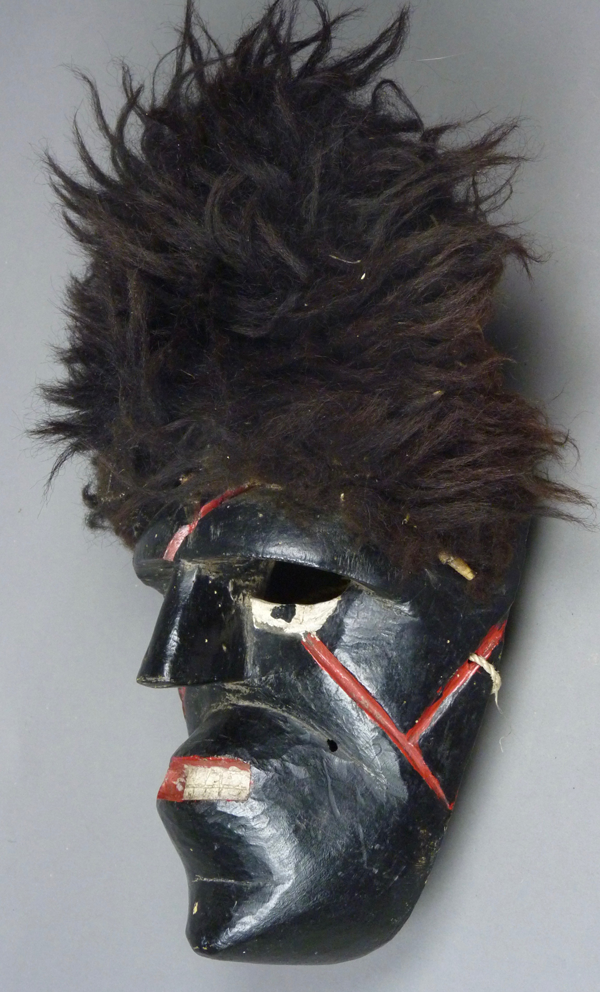 This mask is 8 inches tall, 7 inches wide, and 4 inches deep.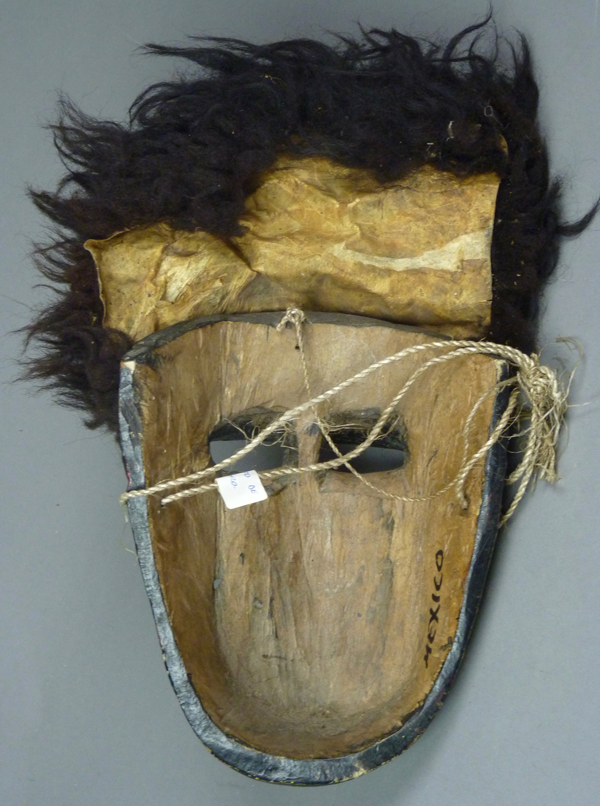 The back of this mask is heavily stained from use. It is obvious from this view that the wig was made by attaching a rectangular piece of sheepskin. Usually these wigs are made of sheepskin with black or brown wool. This piece is 10 inches wide and 7 inches tall. It is attached around the top  of the rim with tacks.
Next week we will look at a group of typical Pescador masks.