Today we will look at three white faced masks from the Moros y Cristianos and related Santiagueros performances in Puebla. Evidently these represented Christians or Spaniards (Pilatos).
I purchased the first of these from Spencer Throckmorton, in Manhatten, in 1996. This dramatic mask had previously been in the collection of Raoul Kampfer, a well known Mexican mid-20th century antiquarian and collector. It was said to be a Moro, but I suppose that it was a Pilato (Spaniard) from the Santiagueros dance, and it could easily have been one of the leaders, such as Pilate himself or the Emperor Tiberius.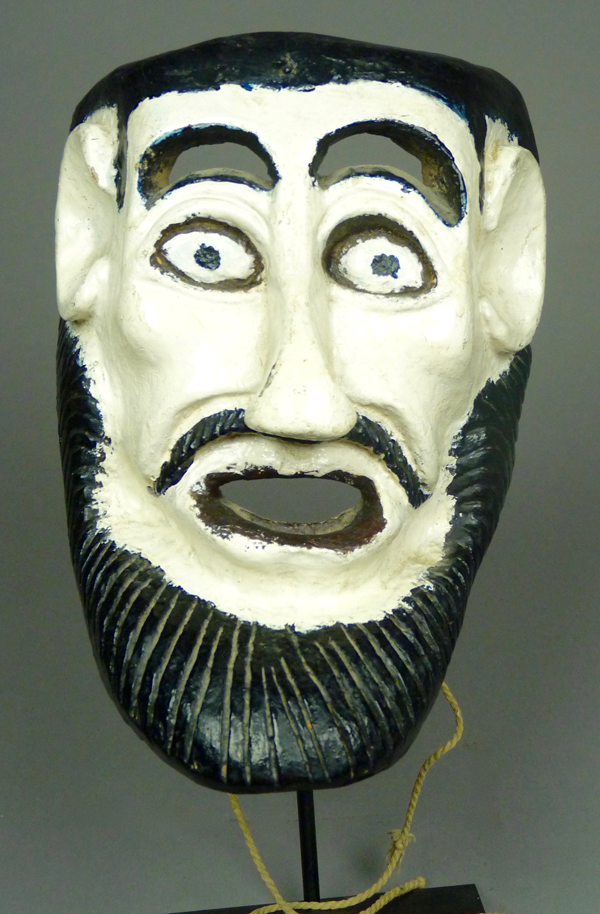 This mask seems more like a caricature than a portrait. Spencer had commissioned a metal stand, which remains.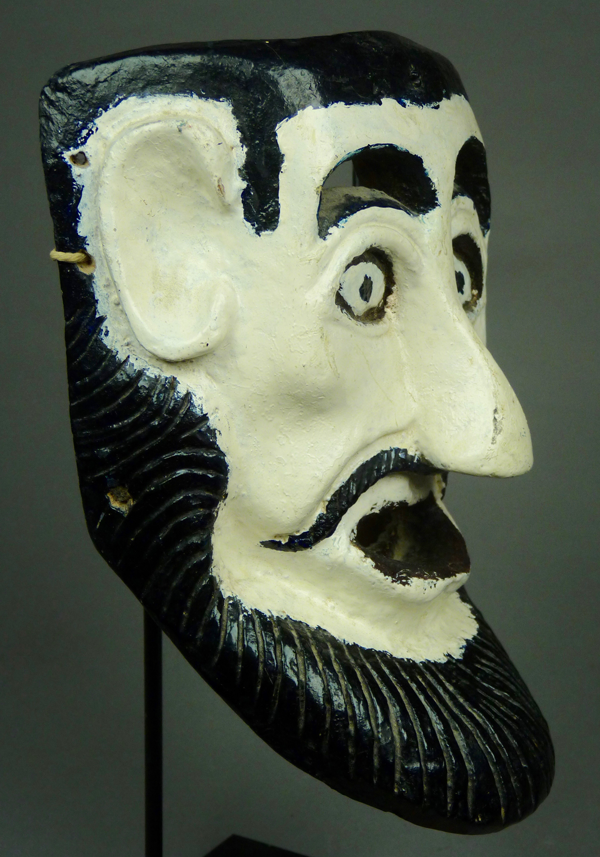 This mask is 8½ inches tall, 6 inches wide, and 4 inches deep.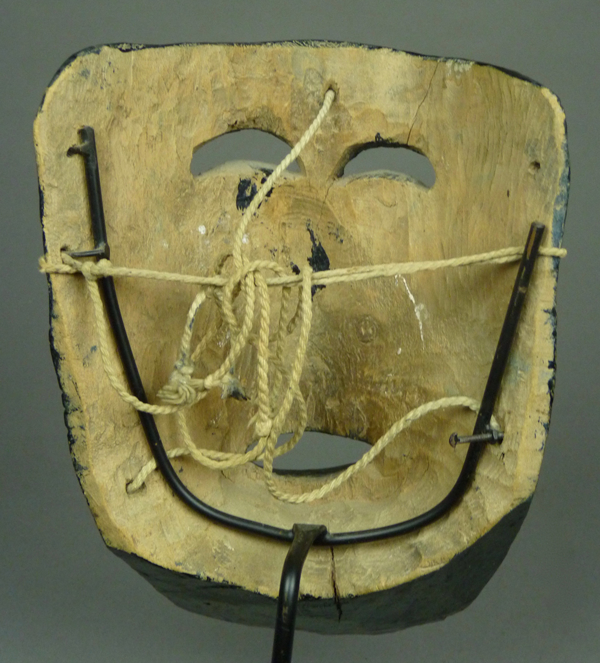 The back demonstrates excellent wear, and one can observe the clever way that the stand was configured to securely support the mask. A small bolt on the right, which one turns with one's fingers, locks the mask to the stand.
The second mask was actually said to be from the Santiagueros dance, and it could have been worn by Santiago himself, I suppose. I bought this from John Kania and Joe Ferrin of Santa Fe in 1994. I really like the simple elegant carving of this mask. I believe that this is the original paint.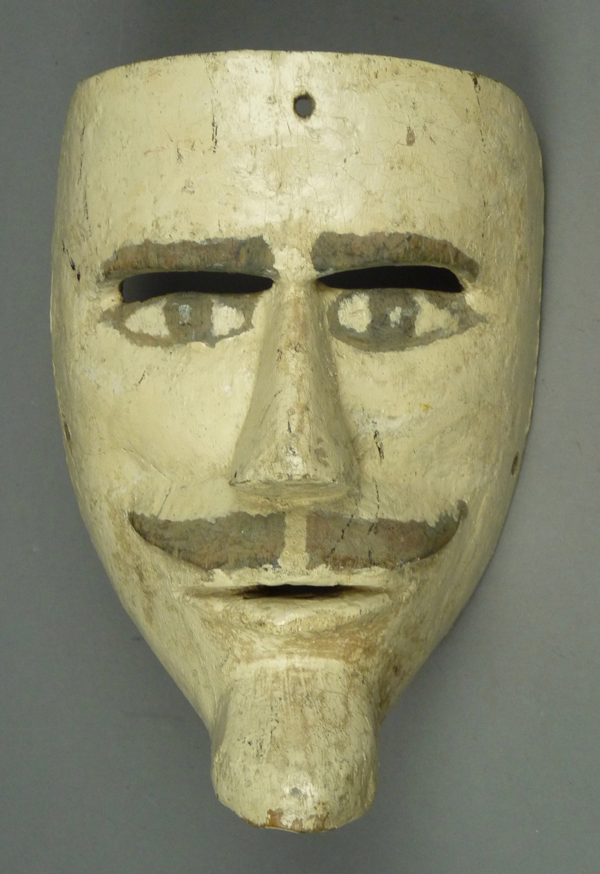 There is a stylized goatee.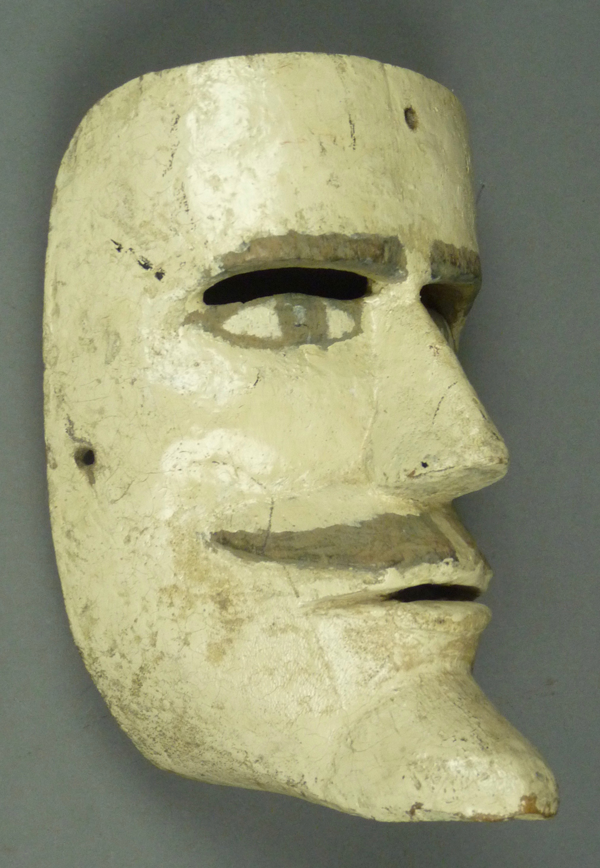 The bottom of the goatee was mildly hollowed. Since that area wasn't meant to be seen, it was not so carefully smoothed, in contrast to the rest of the mask.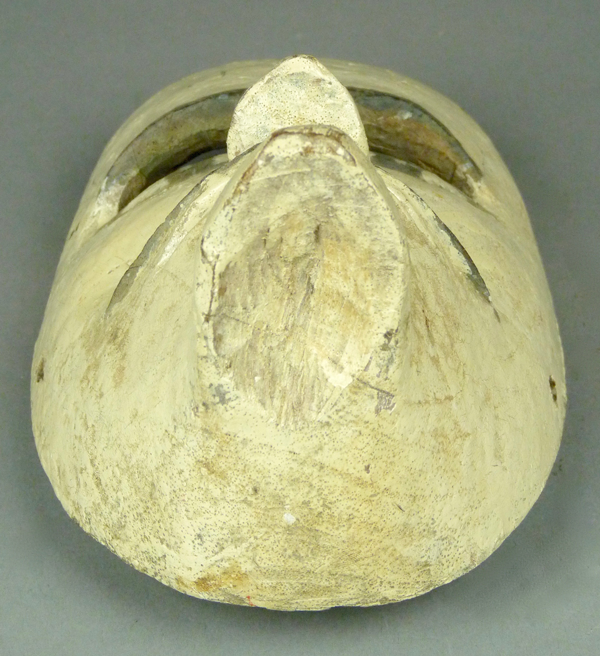 This mask is 8 inches tall, 5½ inches wide, and 5½ inches deep.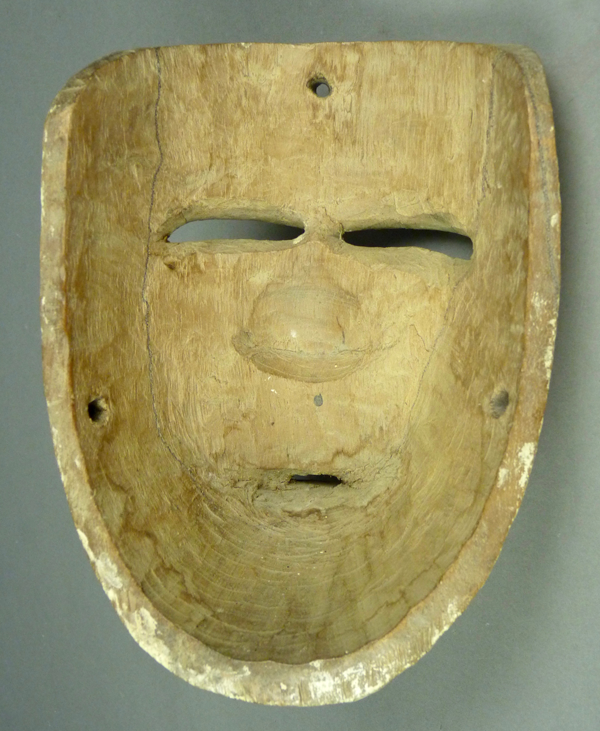 The pattern of wear on the back of this mask is easy to see.
The third mask came from René Bustamante, also in 1994, and was said to be an Español from Puebla. Maybe this is another Pilato?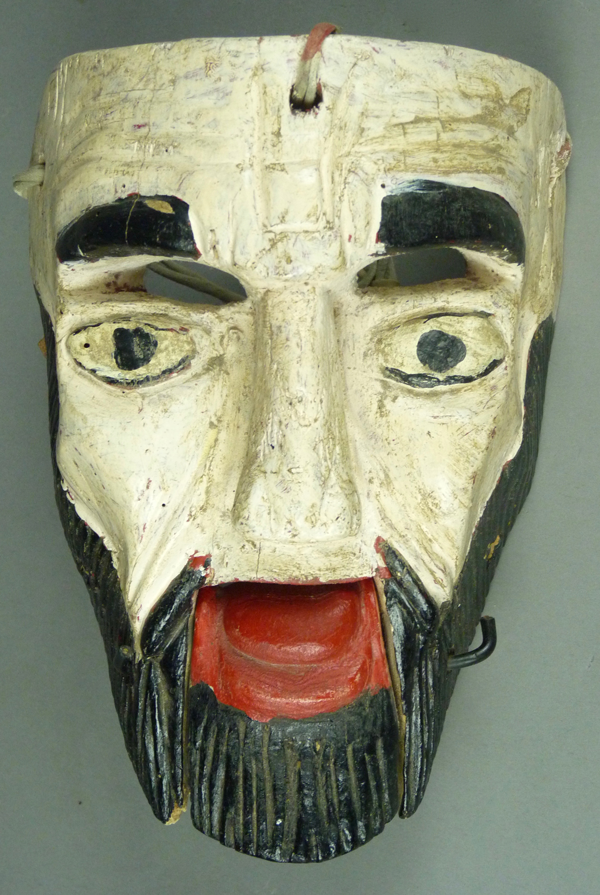 This mask has an articulated jaw. In the first photo the mouth is partly closed. It is more widely open in the photo that follows.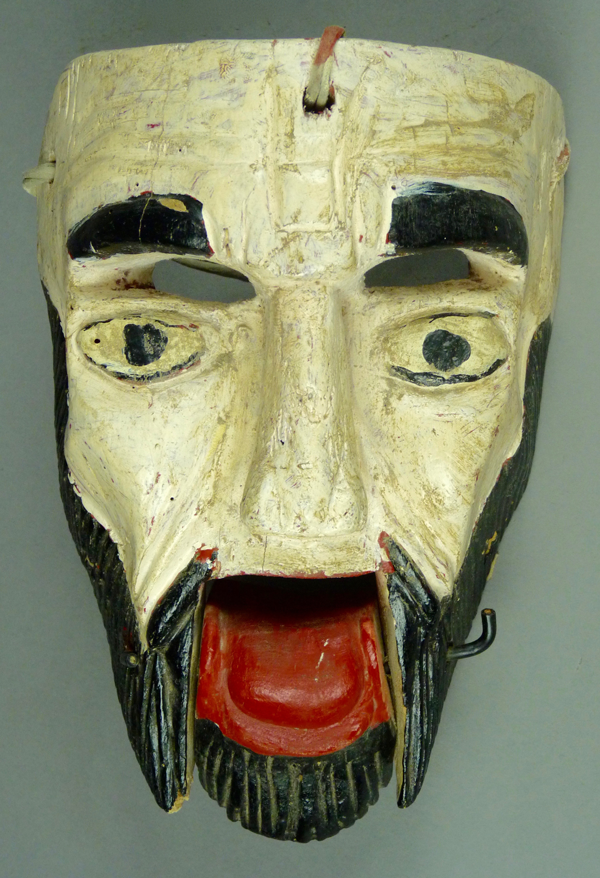 This mask was less finely carved than the other two. Many carvers were more concerned with graphic faces than fine features, since the primary purpose of these masks was to animate combatants.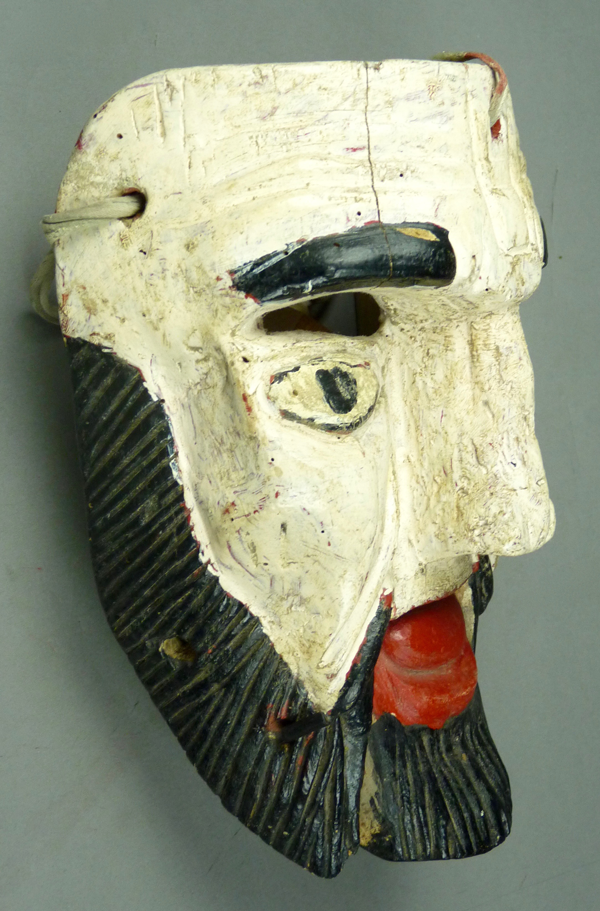 Here is another view of the movable jaw.
This mask is 9 inches tall, 6 inches wide, and 3½ inches deep.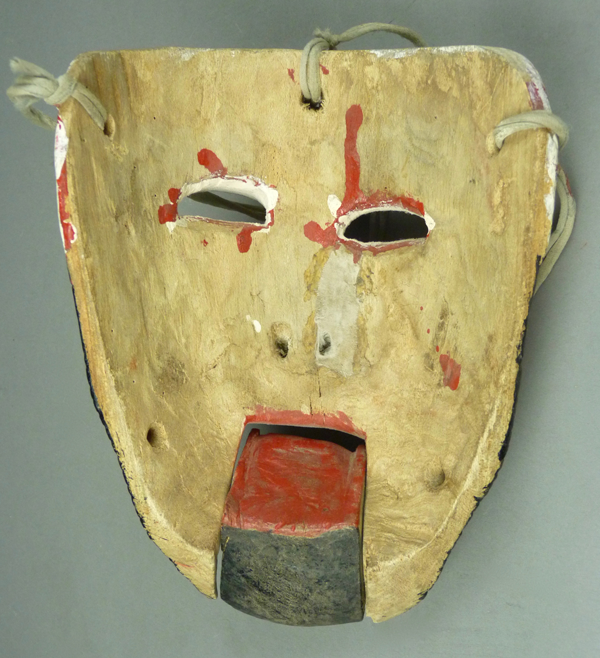 The back demonstrates moderate wear.
Next week I will gather another cluster of Moro style masks from Central Mexico.
Bryan Stevens