In recent posts we have examined the work of contemprary Rio Mayo carvers.  I think of these artists as members of a school, a group of individuals, like the French Impressionists, each with his own style, but working within the same general framework, and perhaps influencing one another. What the Mayo artists appear to share is a new-found freedom to experiment, whereas earlier carvers may have felt more bound by tradition and less free to differentiate their individual craftsmanship from the primary task of providing a necessary product, a dance instrument.
My friend Tom Kolaz has become very interested in this group of younger artists, and in recent decades he has been collecting examples of their work. I appreciate his willingness to pass some of their masks along to me. This week I will share four of these that I purchased from Tom, over the years.
I obtained the first of these during a visit to Tucson in December of 2011. The carver is Juan Alfonso Soto López, whose nickname is "Salo." He is a highly regarded mask maker in his community. This mask was carved in 2000, and danced for ten years.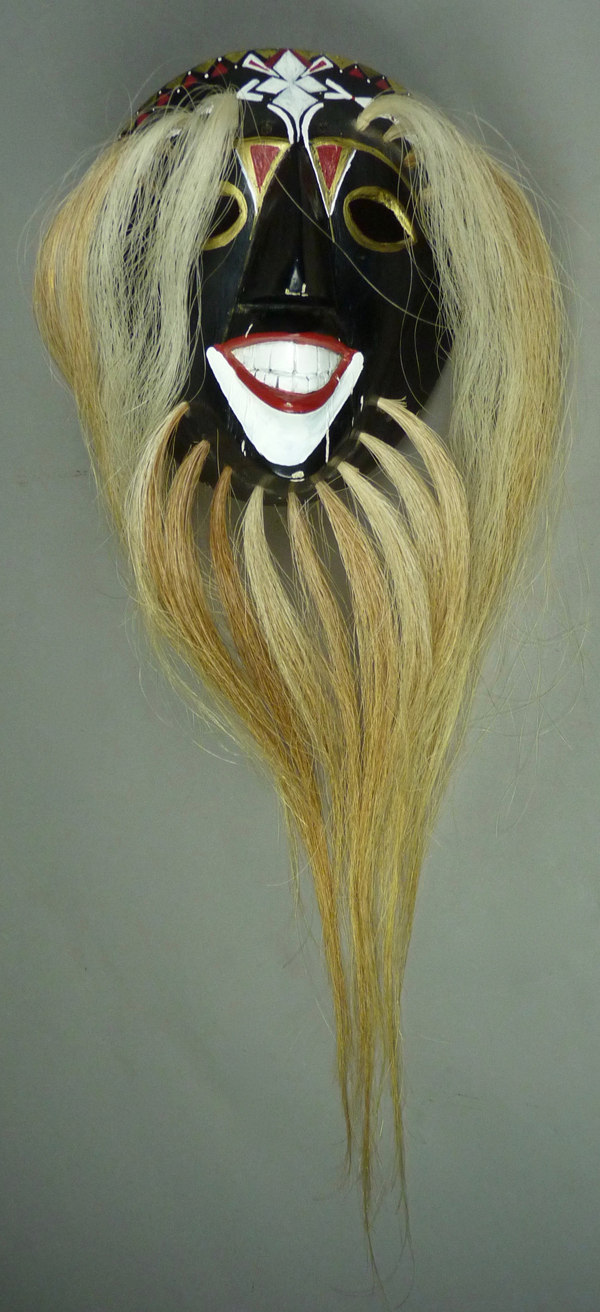 This mask has long hair in the Sinaloa style.
The side view reveals the delicacy of Salo's carving and painting. I really like that lower lip.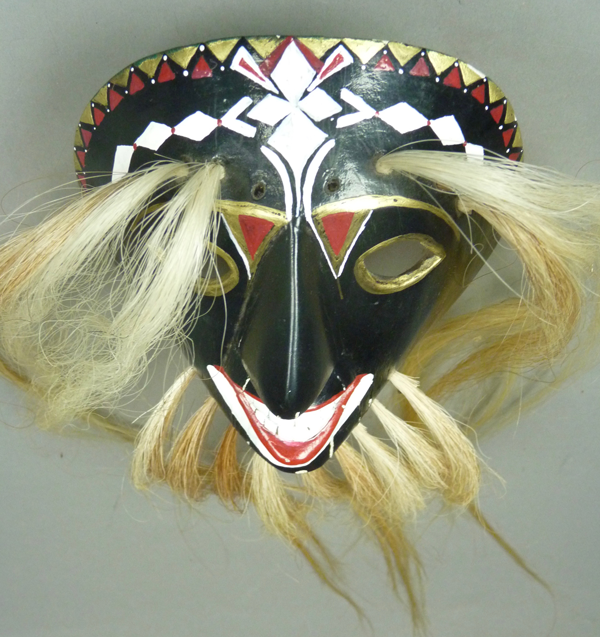 The black paint on this mask has flaked in spots, while the other colors have been more stable.
The gold accents are unusual and striking.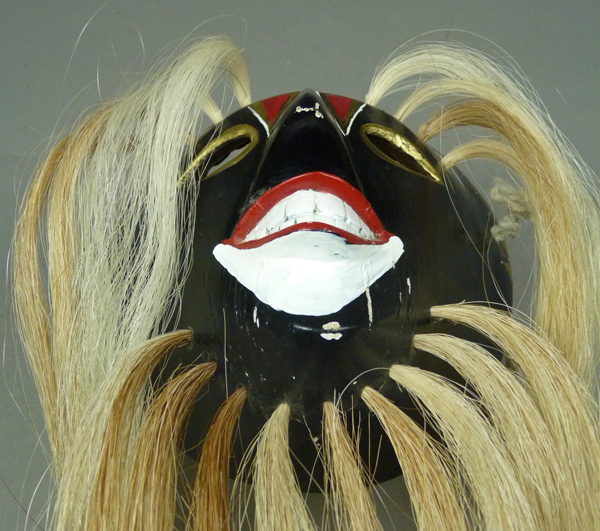 This mask is 6 5/8 inches tall, 6 inches wide, and 3 inches in depth.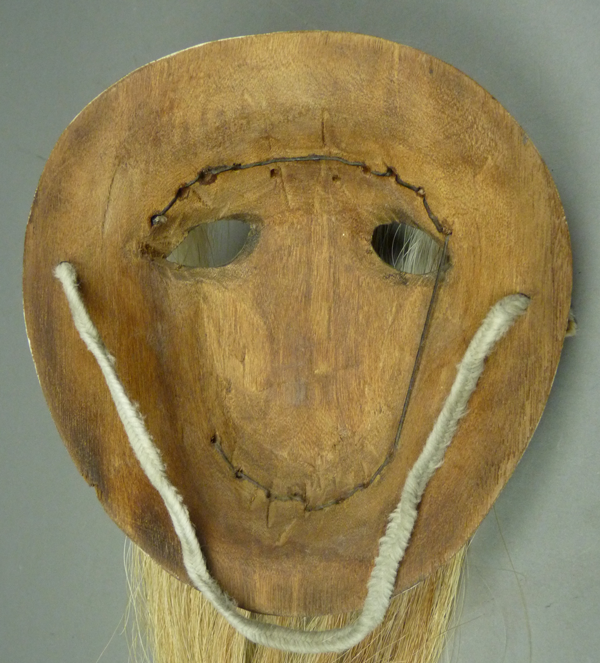 The back is darkly stained from ten year's use.
I got the second mask from Tom in January, 2012. It was carved in 2003. The carver is Victor Enrique Verdugo Armenta, who is a Pascola dancer as well as a carver. He is one of the artists from this group who carve animals on the face of the mask in high relief. His masks are popular with other carvers. A Pascola danced with this mask for eight years.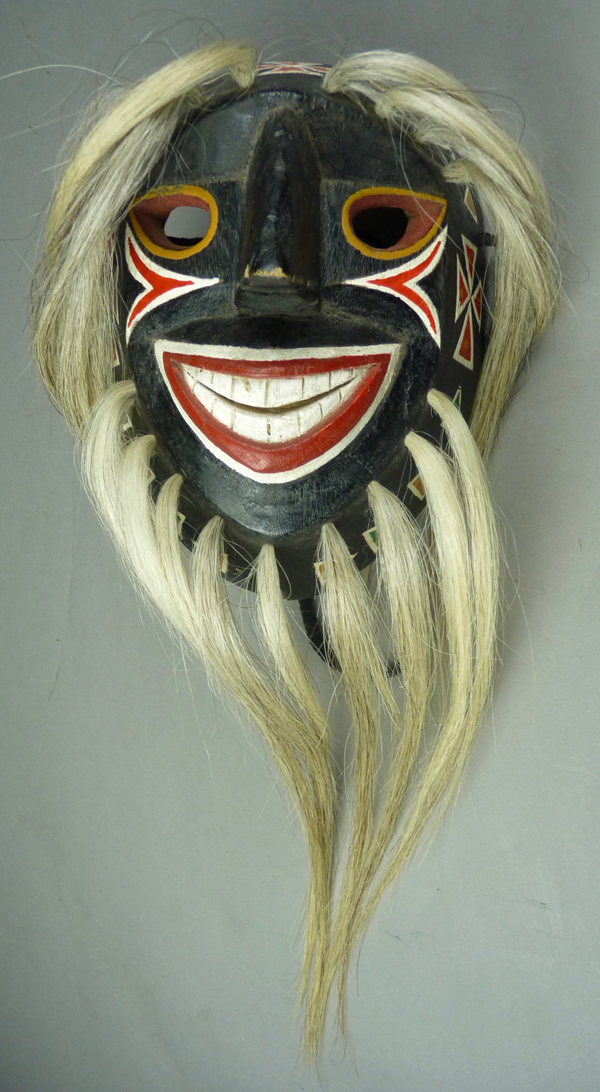 The paint on this mask is especially appealing.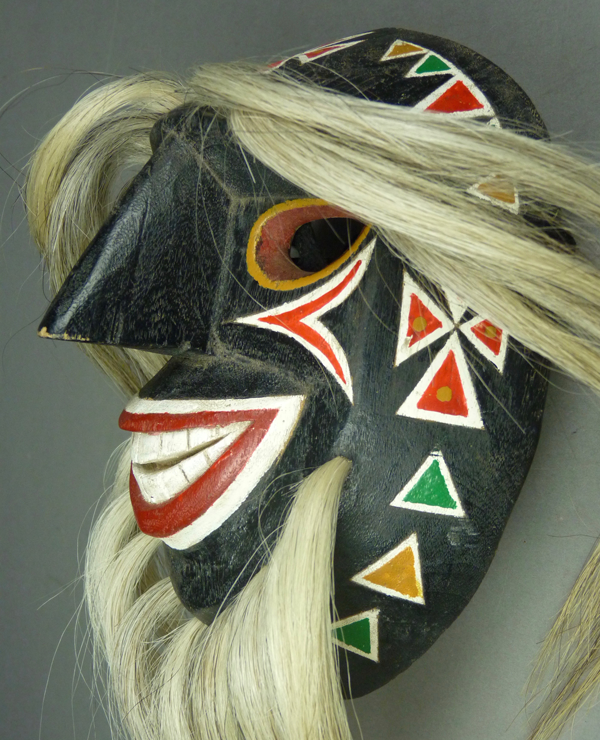 The forehead cross is traditional in design, but vividly painted.
The hair is also well done.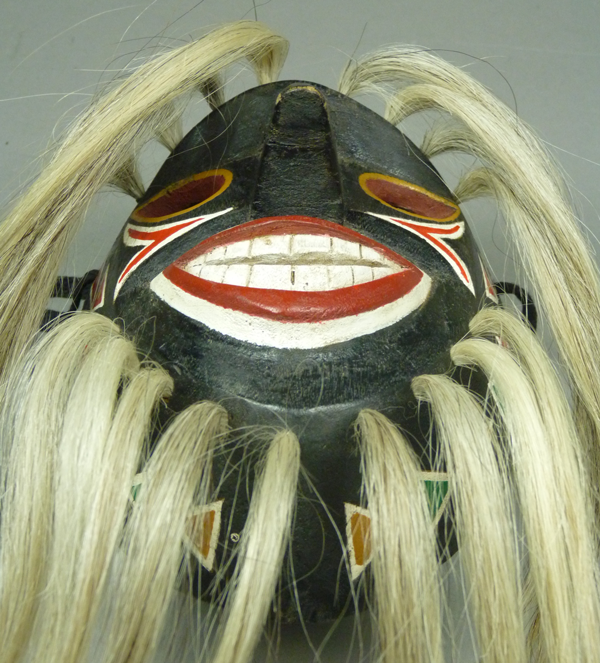 This mask is 7 inches tall, 5½ inches wide, and 3½ inches in depth.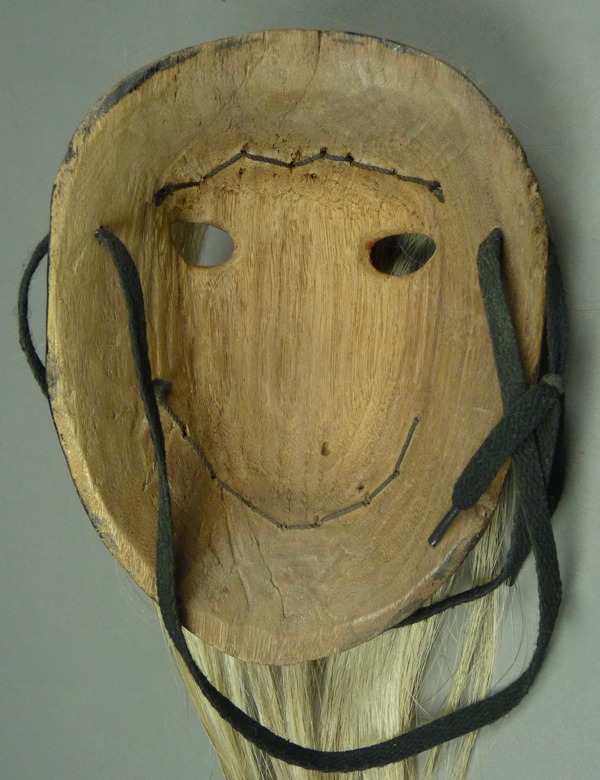 This is another well stained back.
The third mask is in the "Apache" style, wearing the "warpaint" that we associate with the Indians of the Great Plains , centuries ago. I acquired this mask in 2013. It was made by José Gil Verdugo in 2007, and it was danced by José and his sons until 2013, as José Gil is another carver who is also a Pascola.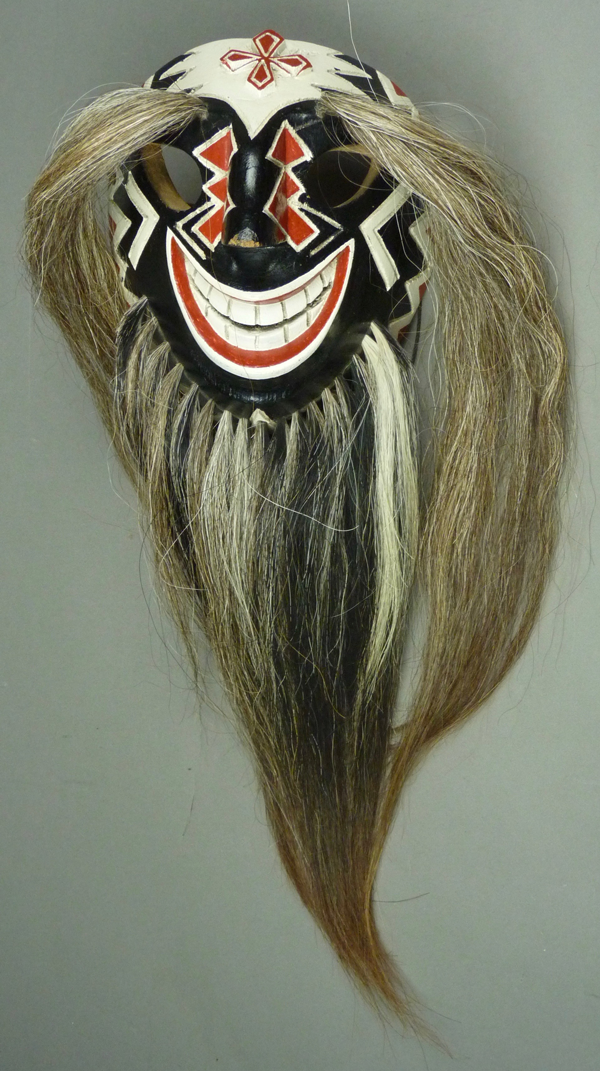 I believe that this forehead cross is carved in relief rather than being applied as a separate piece.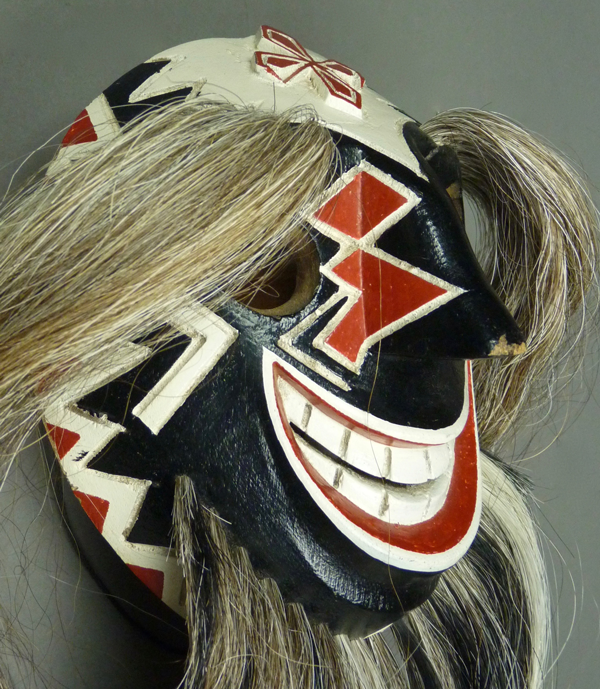 The carved decorative elements on this mask are dramatic and effective.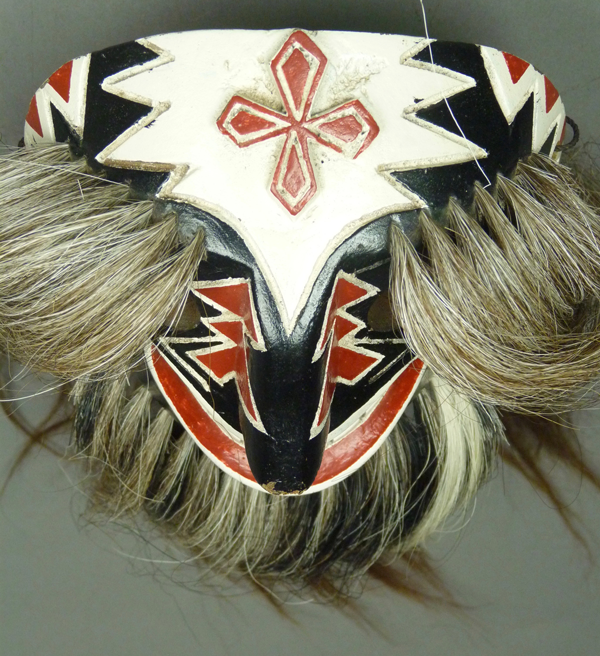 The rim deign is continuous around the bottom edge of the mask.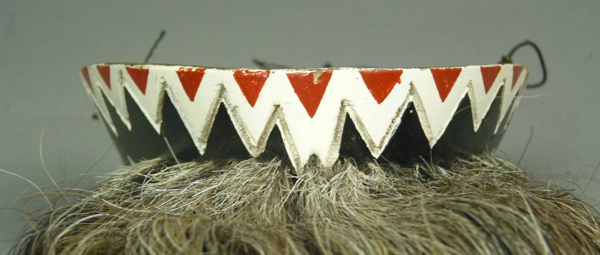 This mask is 6½ inches tall, 5½ inches wide, and 3¼ inches in depth.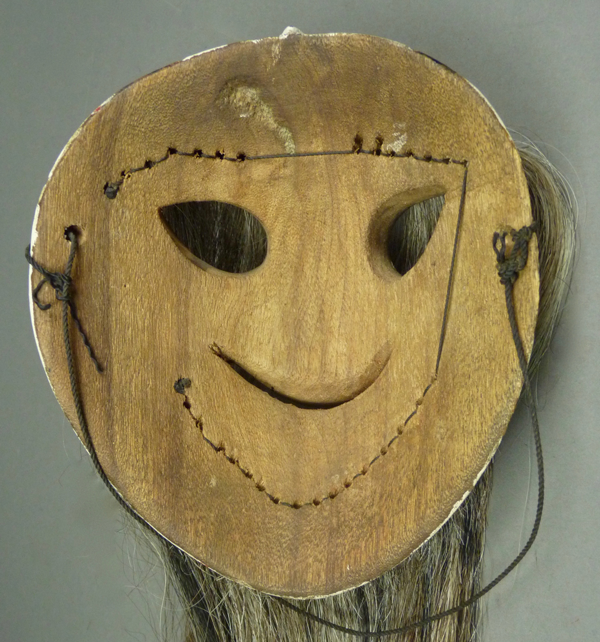 There is moderate staining from use on the back of this mask.
I recently purchased the last mask because it illustrates the persistent popularity of using Pascola masks decorated with snakes on the Rio Mayo. The carver is Candelario Buitimea.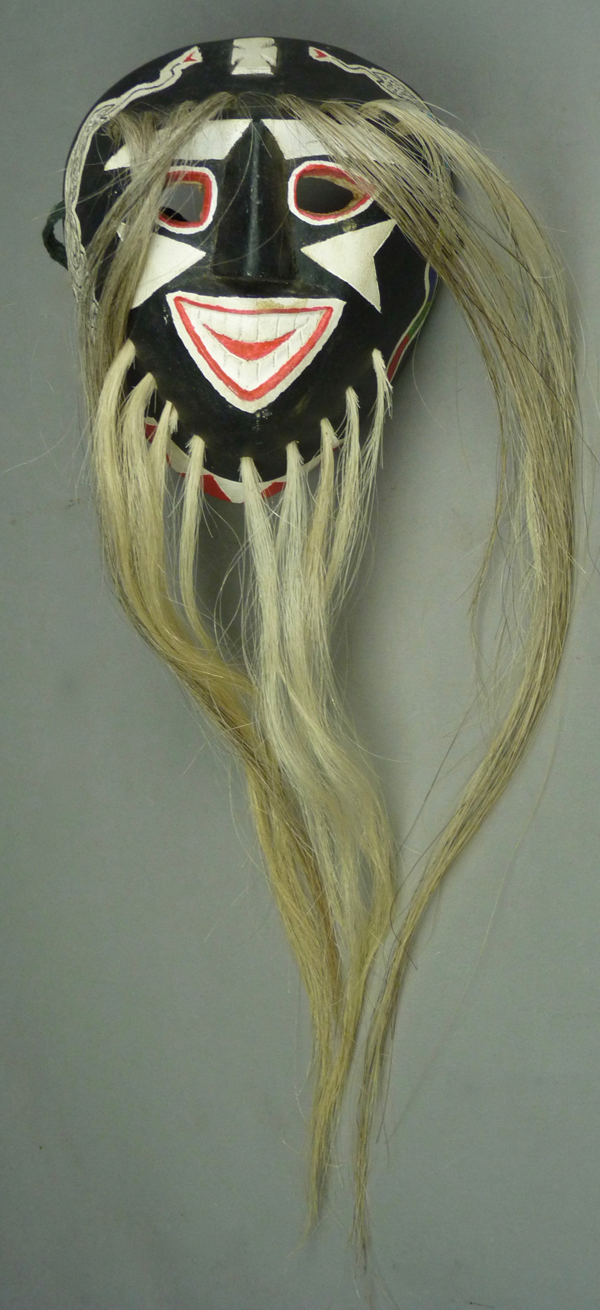 Candelario is a carver who is still developing his own style. Apart from the painted snakes, this mask is very obviously modeled on the work of a previous generation of Rio Mayo carvers.
The carver and his brother danced this mask.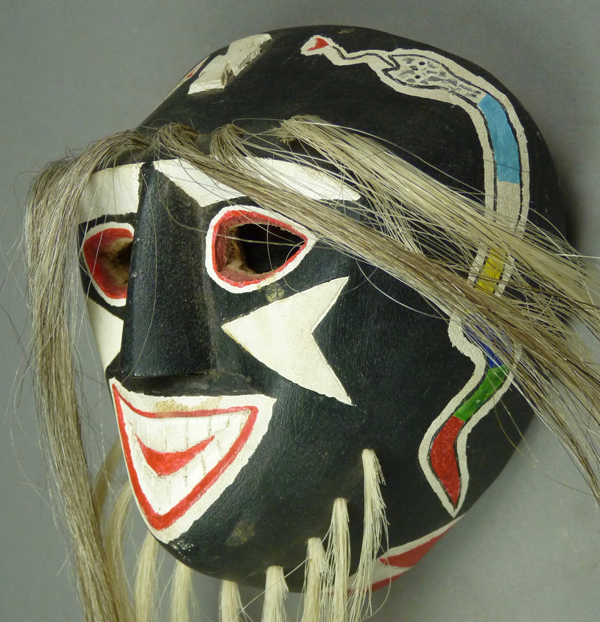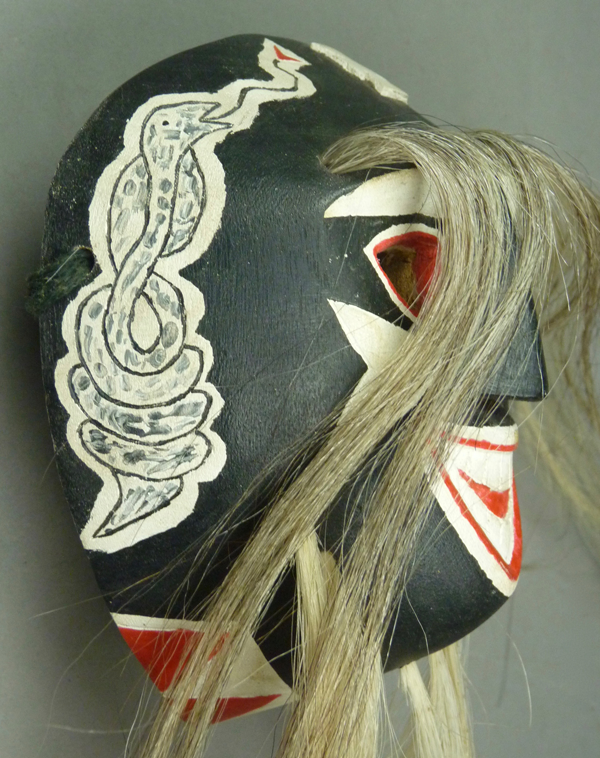 This forehead cross on this mask is a separate piece of wood that was attached to the top of the mask. In other words, this mask sidesteps the tasks related to carving in relief above the surface of this mask.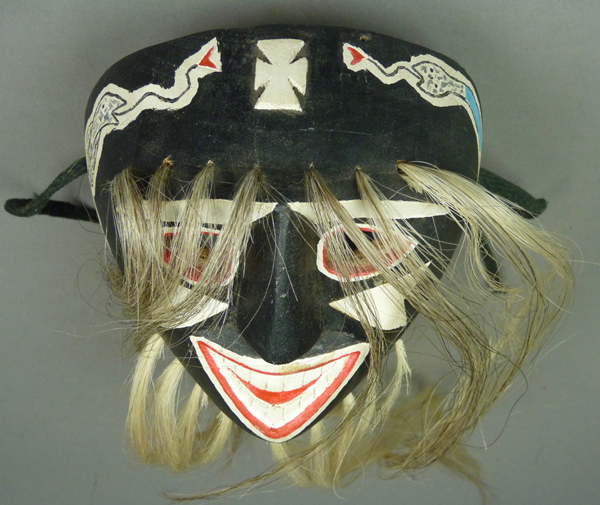 The Sun/Cross and these snakes are symbols of power for Mayos.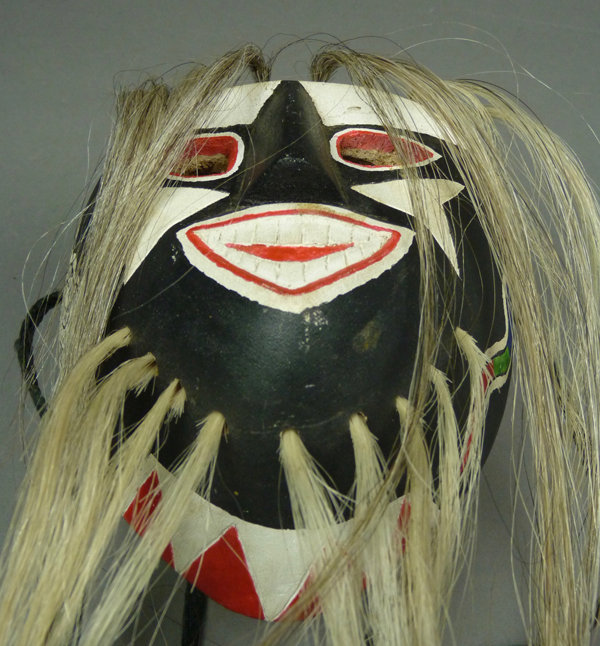 This mask is 6 inches tall, 5¼ inches wide, and 3 inches in depth.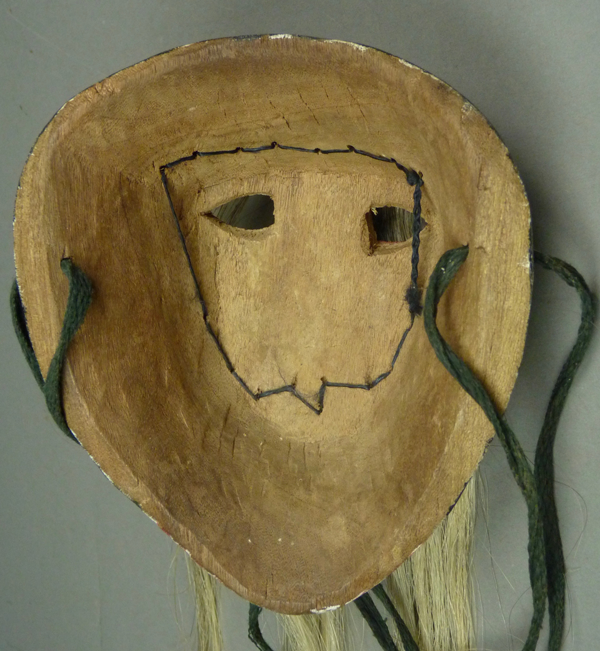 The back of this mask has mild staining from use.
Next week we will examine an old Rio Mayo mask that I had overlooked during the writing of earlier posts.
Bryan Stevens