This is the next in a group of posts about interesting and unusual masks that seemed related to others in recent postings. Today I will discuss a pair of Santiaguero masks from an unknown part of Veracruz and an additional "Negrito" mask from what I view as a Santiagos or Santiagueros dance in Naolinco.
The first two Santiaguero masks were said to be from El Nanclola, Veracruz. I had the impression that this was a place in the Huasteca area, but I have not found it on any map. I pulled out these two masks because of their long noses, wondering if these represented an additional style of Azteca mask. However, my notes indicated that they had been sold to me as Santiaguero masks and I realized that their long slender noses were very similar to those of the Hormega masks (a Santiaguero variant) in the Sierra de Puebla of Puebla and Veracruz. The first, with a cross on the forehead, is certainly not a Diablo or an Azteca mask.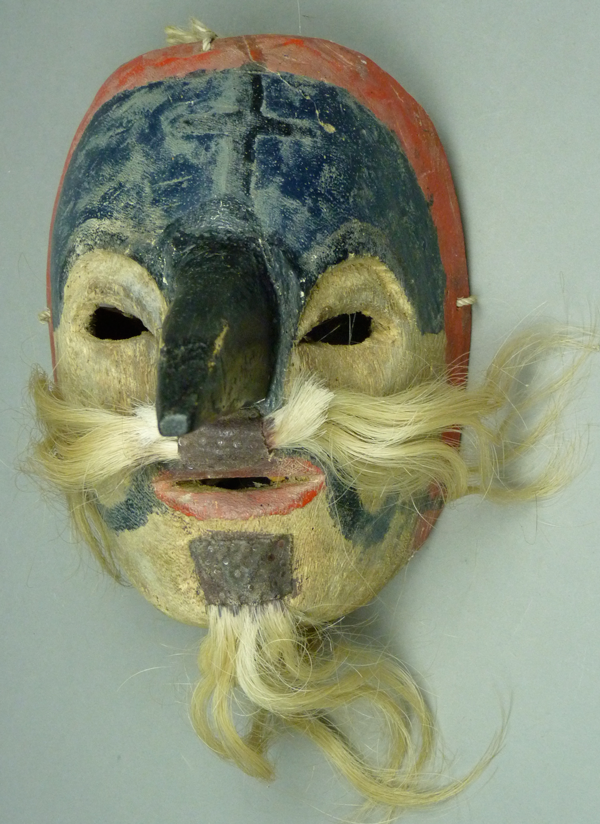 According to the Urmstons, those they met in the Huasteca called masks like this "mosquitos," but this was a nonspecific term used for any mask with a long nose.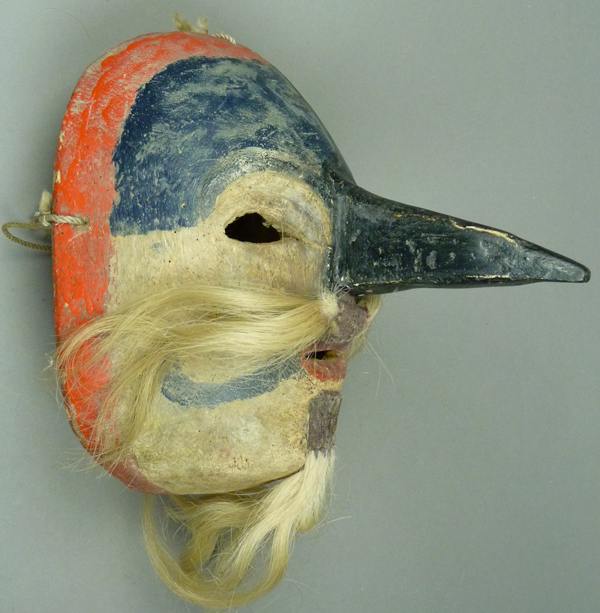 This mask is 9 inches long, 6½ inches wide, and 8 inches deep.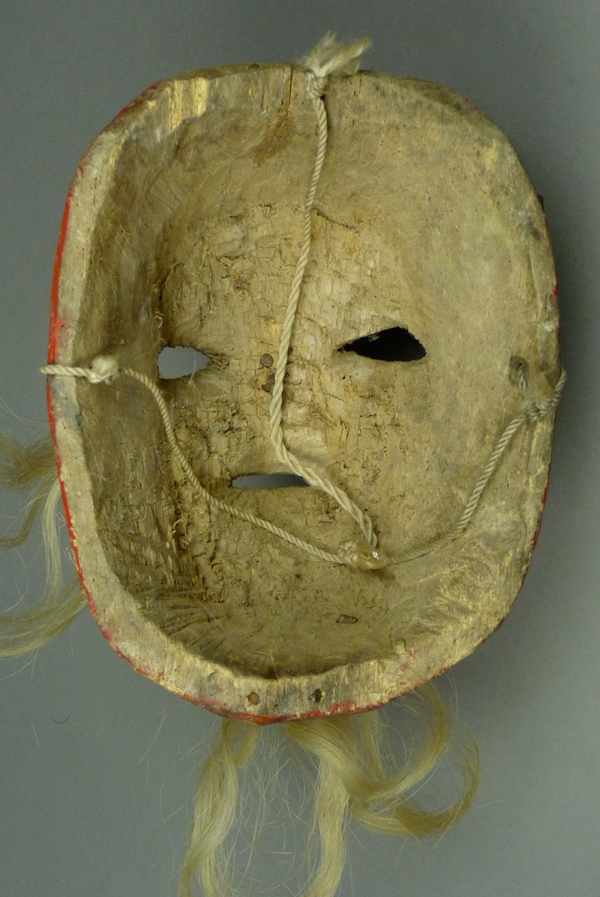 The long nose is nailed onto the face. This back does show staining around the rim from use.
The second Santiaguero mask appears to have been made by a different hand.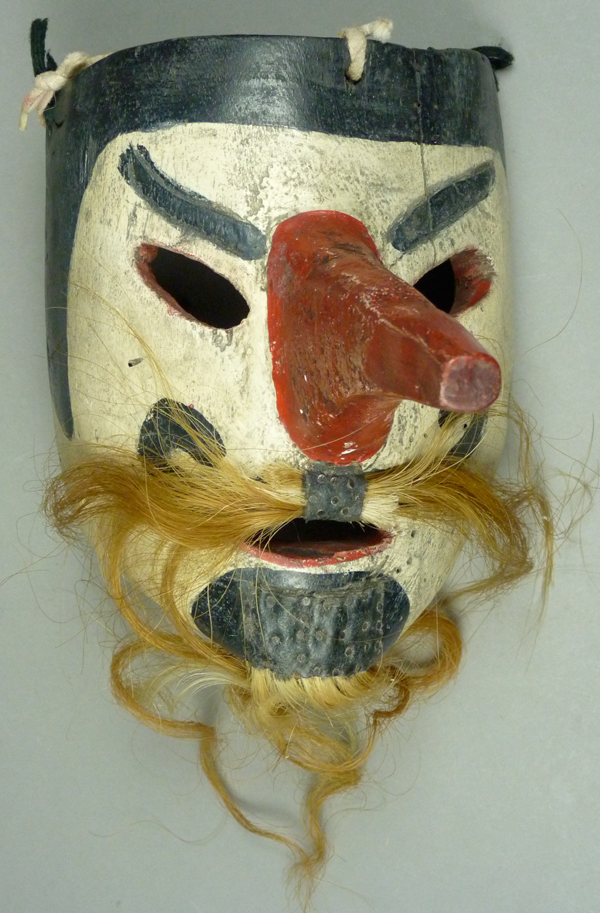 These two masks demonstrate common Mexican tactics for the attachment of facial hair.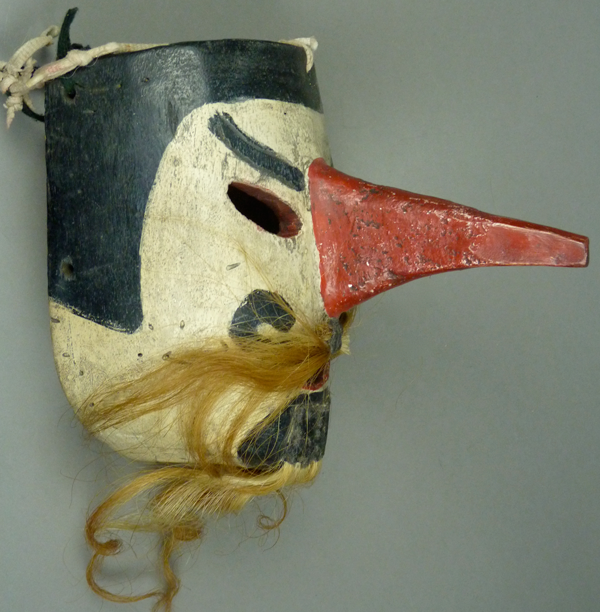 This mask is 9 inches long, 6¾ inches wide, and 8¾ inches deep.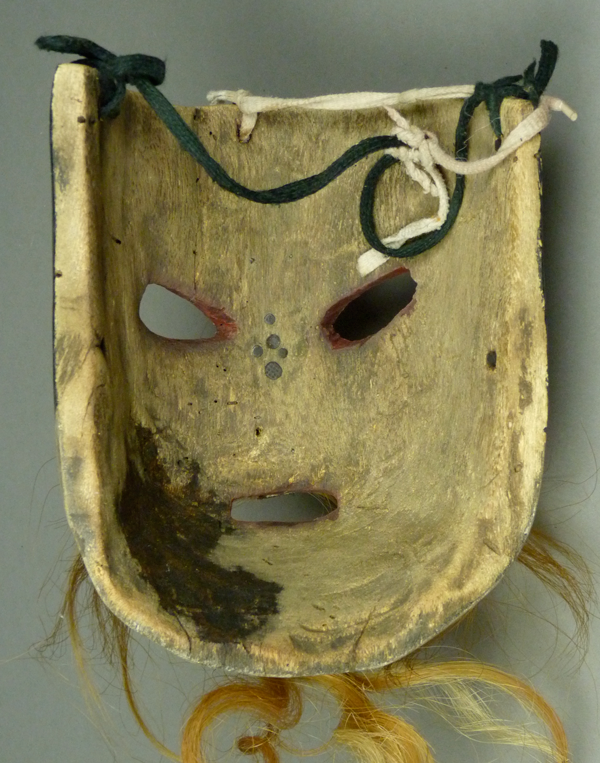 This mask has had significant use.
Here is a photo of an Urmston Hormega mask that I had included in my January 18, 2016 post; this is an example of the long slender noses typical of that style. It is obvious that today's Santiaguero masks reflect a different local tradition.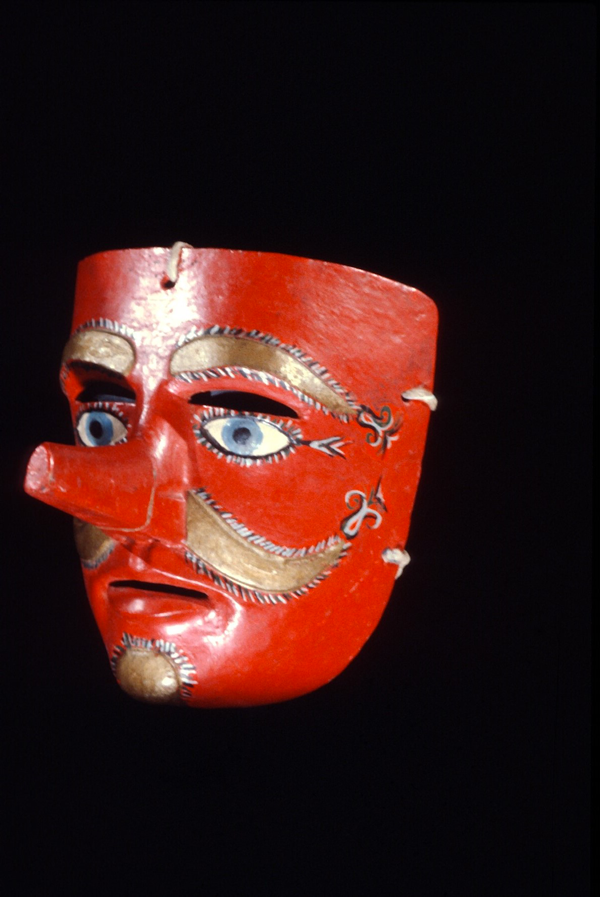 As you may recall from my post of February 1, 2016, the Negrito masks from Naolinco do not represent Afro-Mestizos, or Moors, even though their dance is said to be a version of the Moros y Cristianos. Instead they are essentially Diablos—"Dark Forces," in that Santiagueros version of the Moors and Christians drama (which I regard as an entirely different dance). This one is a malevolent looking white-faced clown.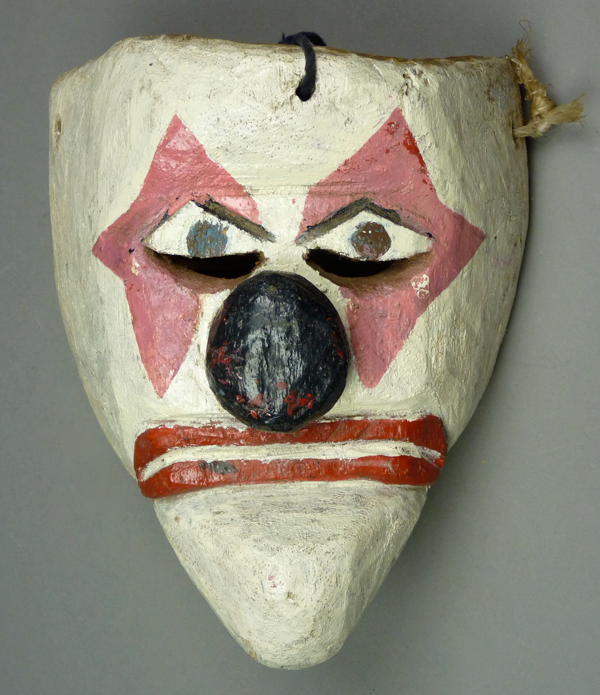 The grimacing mouth sets the tone for  this mask.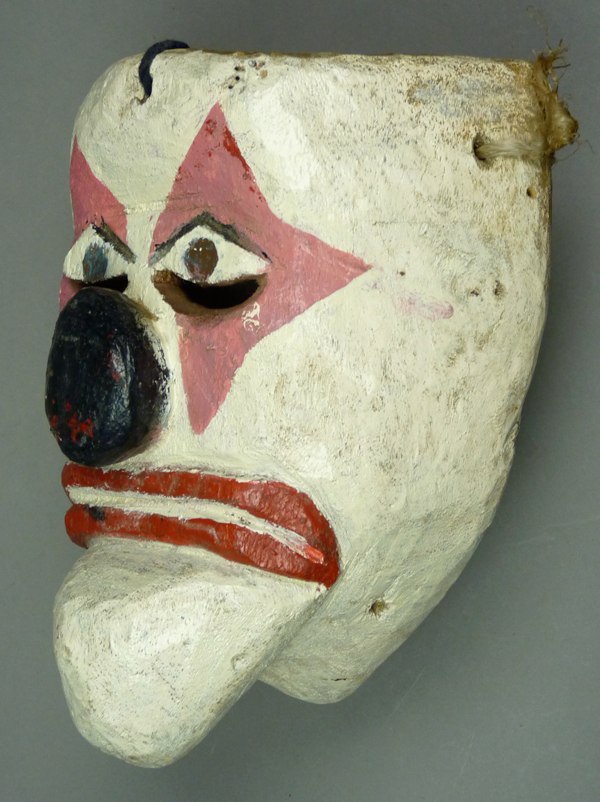 This mask is 8 inches long, 7 inches wide, and 4 inches deep.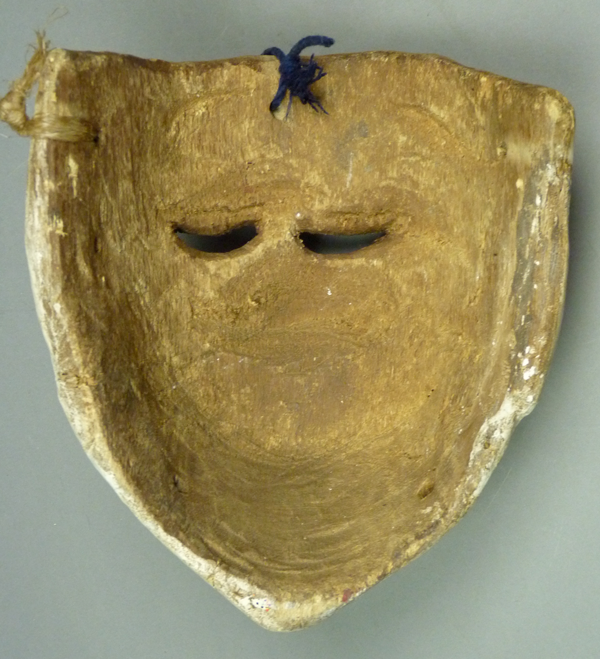 The back shows moderate wear.
Next week we will look at several masks of devils.