I began this series of posts about Yoeme (Yaqui) Pascola masks on July 4, 2016, one year ago. Back then, I had no idea that I would stay with this subject for an entire year. Today I will conclude with five excellent masks by identified carvers whose output was less prolific, so they are less well known, yet well worth knowing. All of these are from a private collection that has passed through several hands in recent years. I took these photos several years ago when they were in the collection of David West, of the Gallery West in Tucson, and I am grateful for his permission to photograph and publish these examples.
This magnificent old mask was reportedly carved by Felipe Reyes of Loma de Bacum, Sonora, in about 1961, and it was subsequently danced by Juan Sol Valencia for 20 years. It appears to still have its original paint, which is definitely showing its age.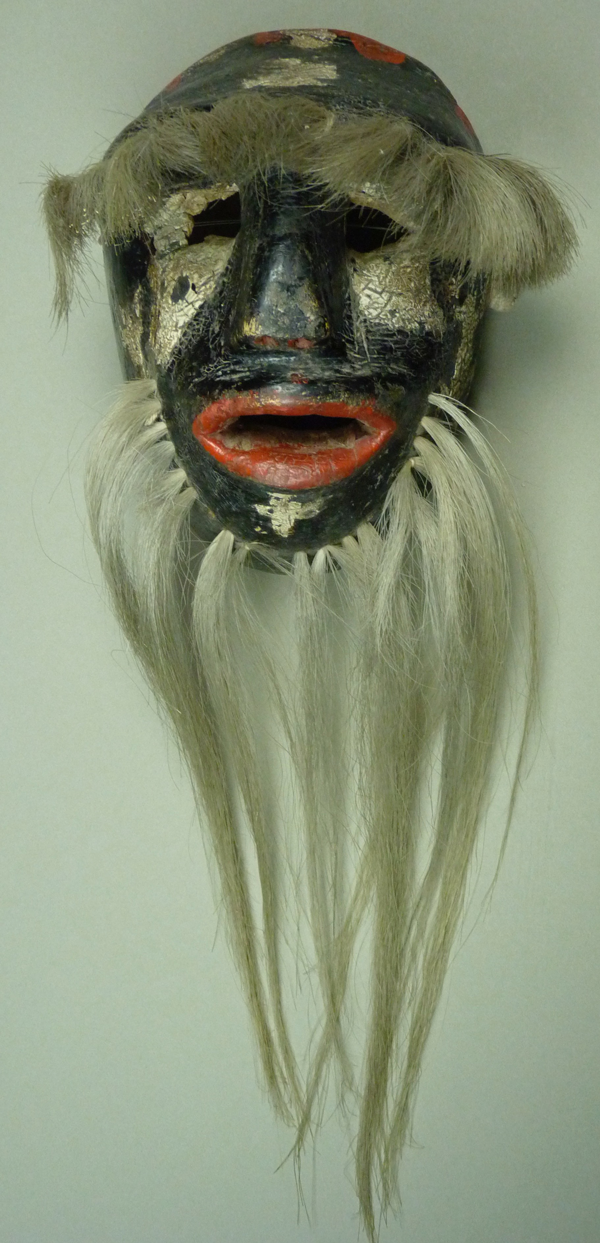 While this mask may remind you of some from recent posts, it is distinctly different because of its broad flat nose.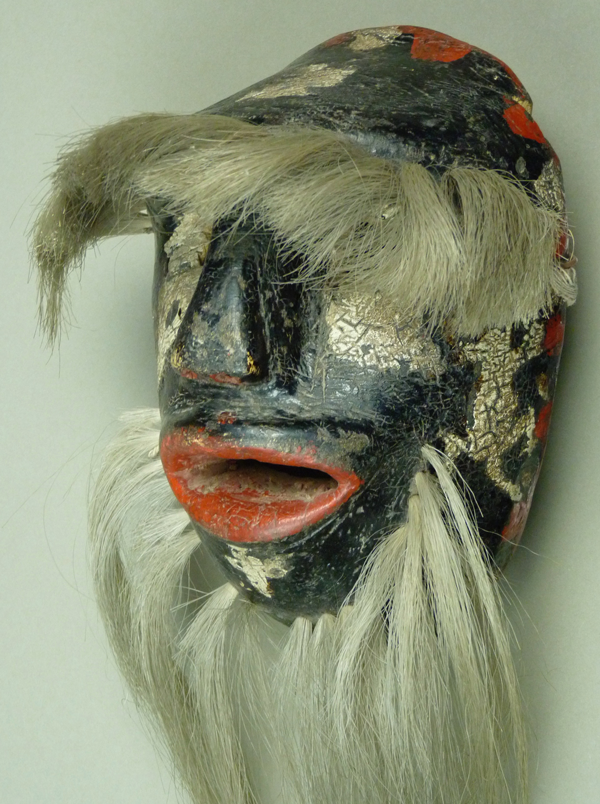 The decoration on this mask is painted but not outlined by inscribed lines. The top of the mask has a flaring shape.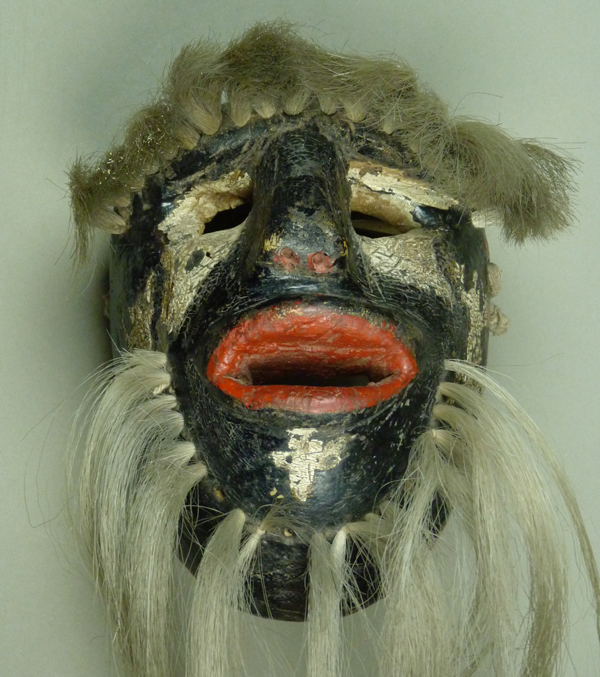 With a large opening through the mouth to provide the dancer with fresh air, there was no need to provide additional ventilation through a nasal passage.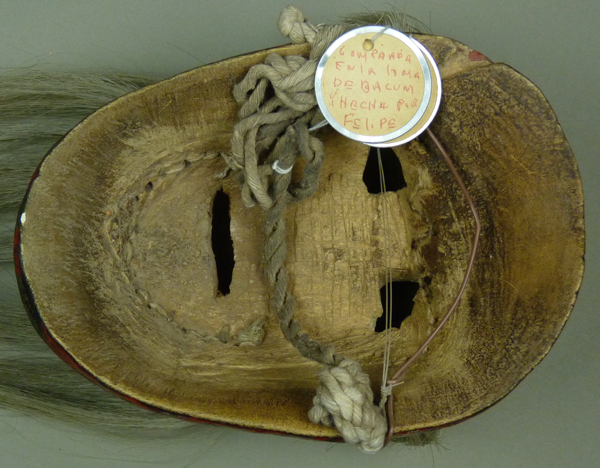 The back of this mask is heavily stained from use.
This next mask, which has a goat face, was carved by Viviano Valenzuela of Potam, Sonora. It was made in about 1965. Viviano seems to have originated this style of goat Pascola mask, which has these oversized relief carved ears along with large relief carved horns. I have seen several of these over the years, each the same as the next except for variations in color.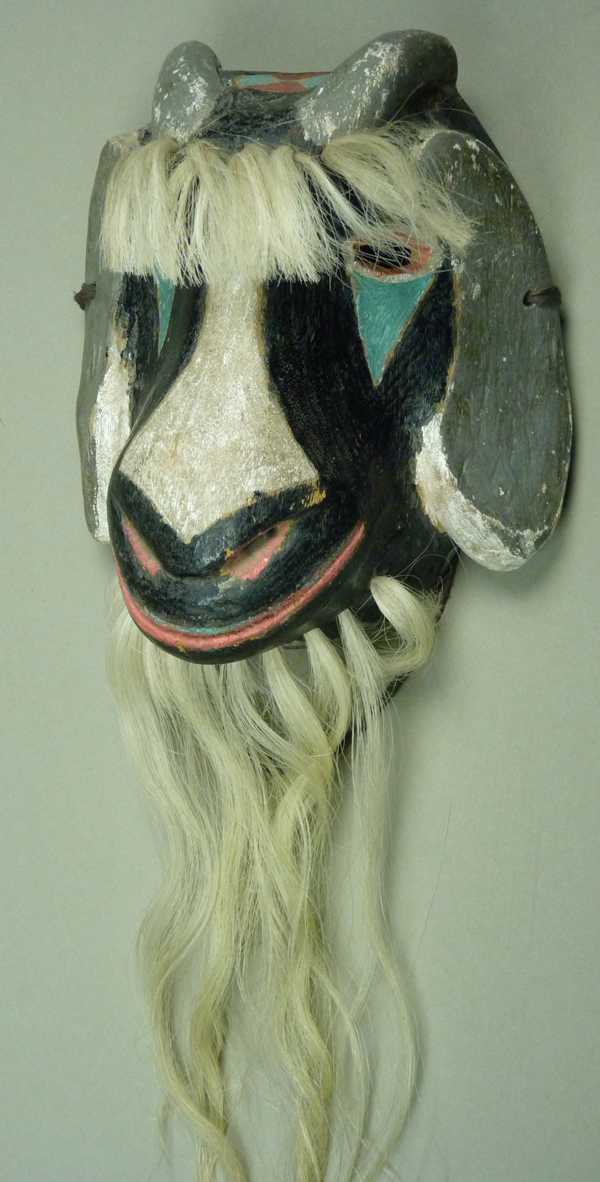 This white blaze on the nose is characteristic.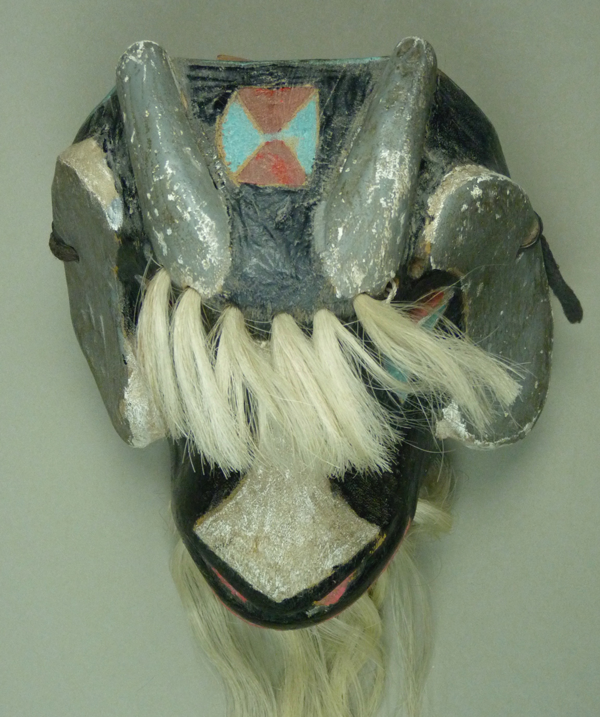 The forehead cross is different from more common and generic styles. The chin cross would be barely visible in ordinary use. It is not there for display, but for protection and blessing.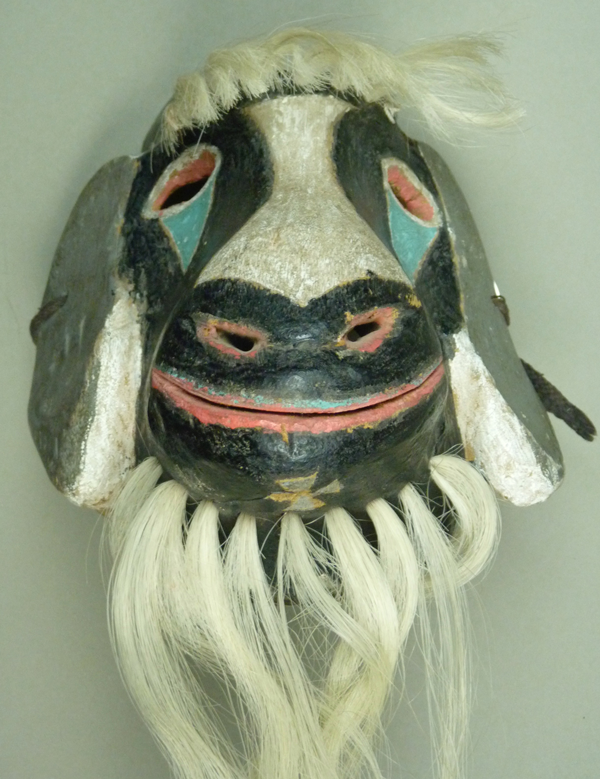 I don't have measurements but I recall that these masks are larger than normal.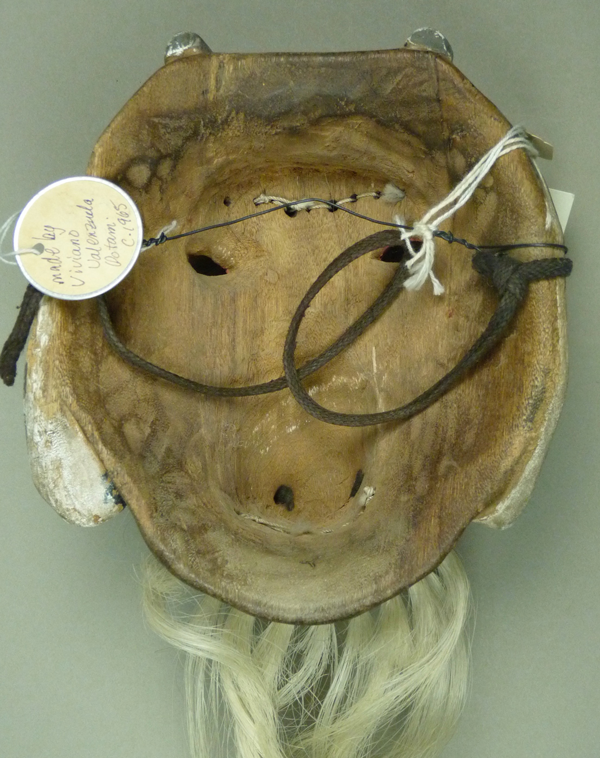 There is excellent wear on the back.
The third mask was made by Ramón Giton of Vicam, Sonora in about 1964 and then danced for 18 years.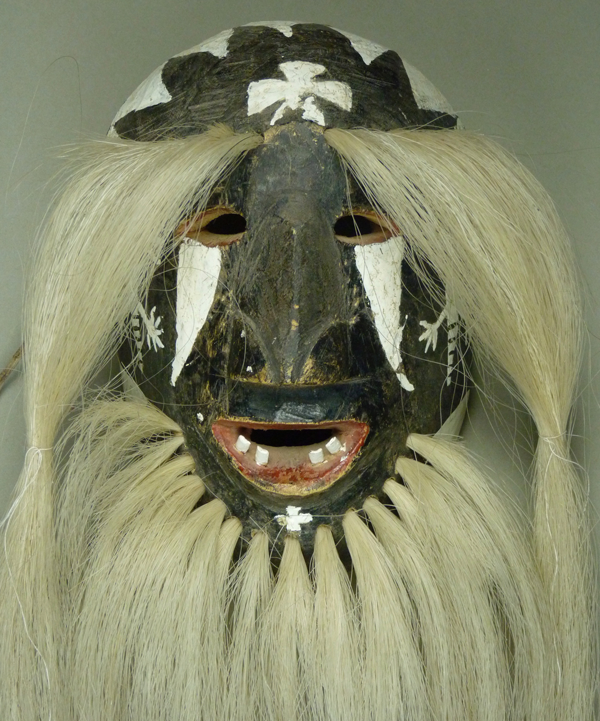 Ramón's style is easily recognized as different from the carvers we have previously seen.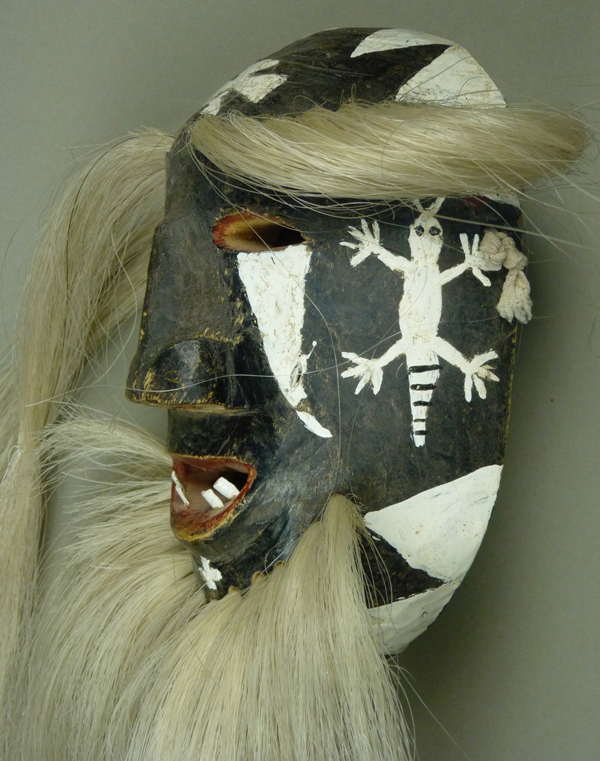 The lizards on the cheeks are particularly primitive in design.
On the other hand, the crosses, rim design, and triangles under the eyes are generic in design.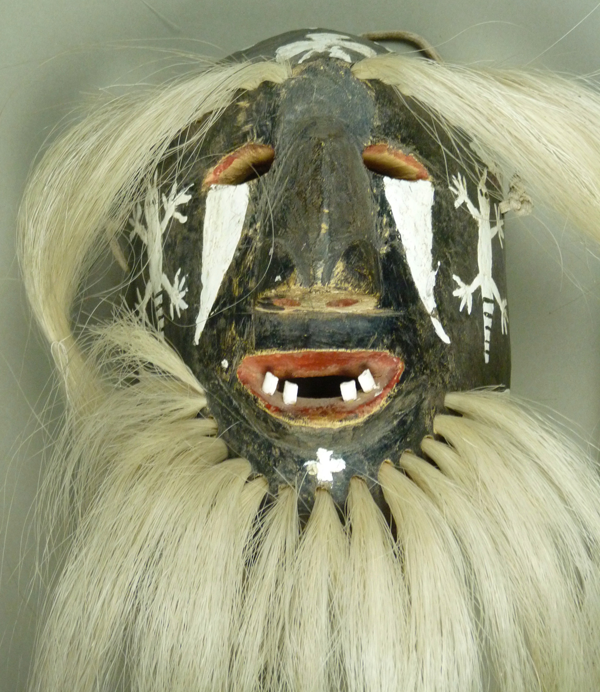 There are drilled nostrils.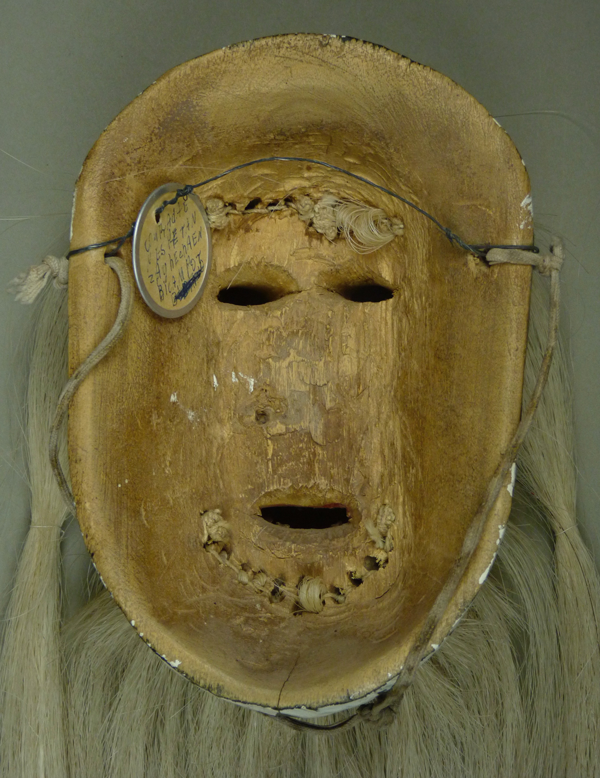 The back demonstrates heavy wear.
Like the last mask, the fourth one in today's post also has an unusual appearance that might suggest various carvers. It was purchased from Viviano Valenzuela, the carver of today's oversized goat mask  who reported that it had been carved by Manuel Centella Escalante. According to Tom Kolaz, this mask is actually typical of the work of Anthony Parroy of Vicam, Sonora, and he was certainly the carver.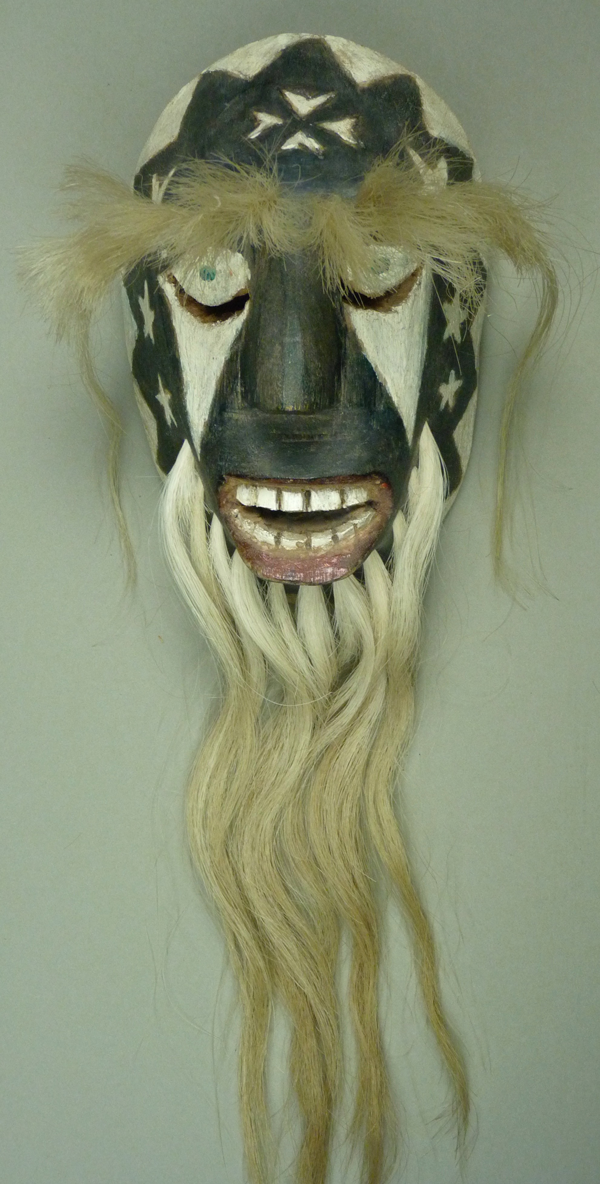 The slits under the eyes and the stars might otherwise have suggested such carvers such as Conrado Rodríguez or Manuel Centella.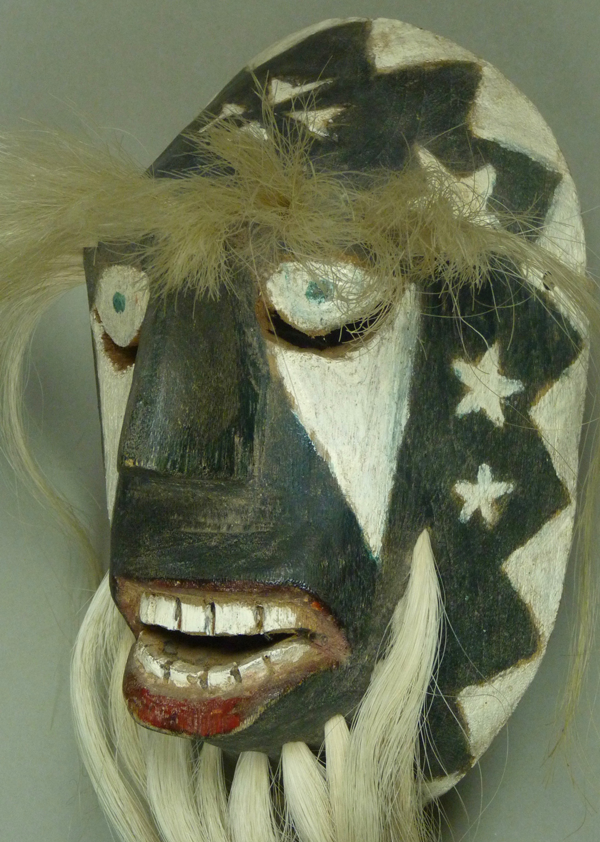 The forehead cross is unusual.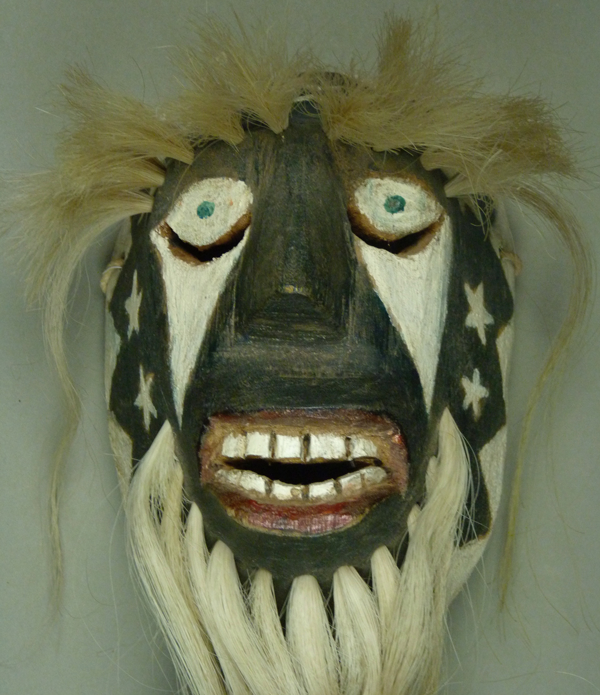 The vision slits give this mask a wild-eyed look.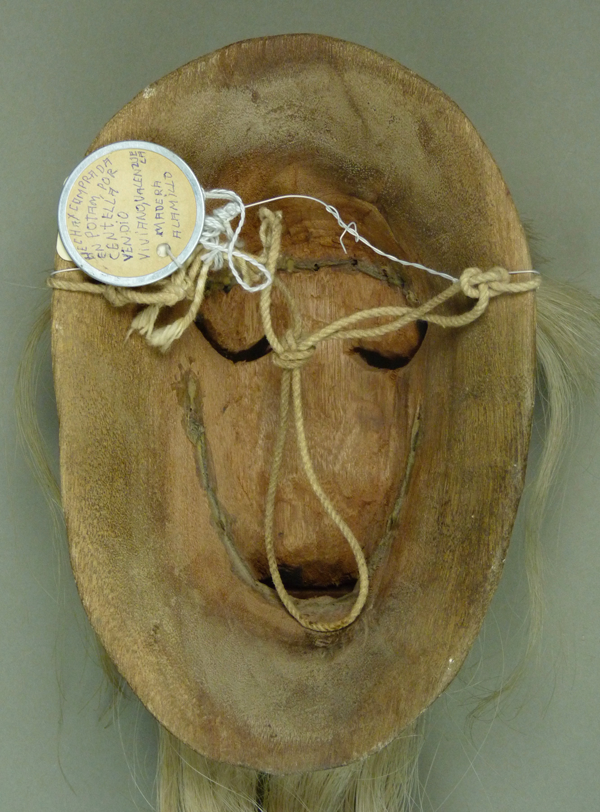 The back has marked staining from use.
The last of these masks was collected from the carver, Nacho Buitimea of Potam, in 1981. He had danced with this mask for more than 20 years. He reported that he carved the mask from a redwood post that he had salvaged from a highway rest stop in Arizona.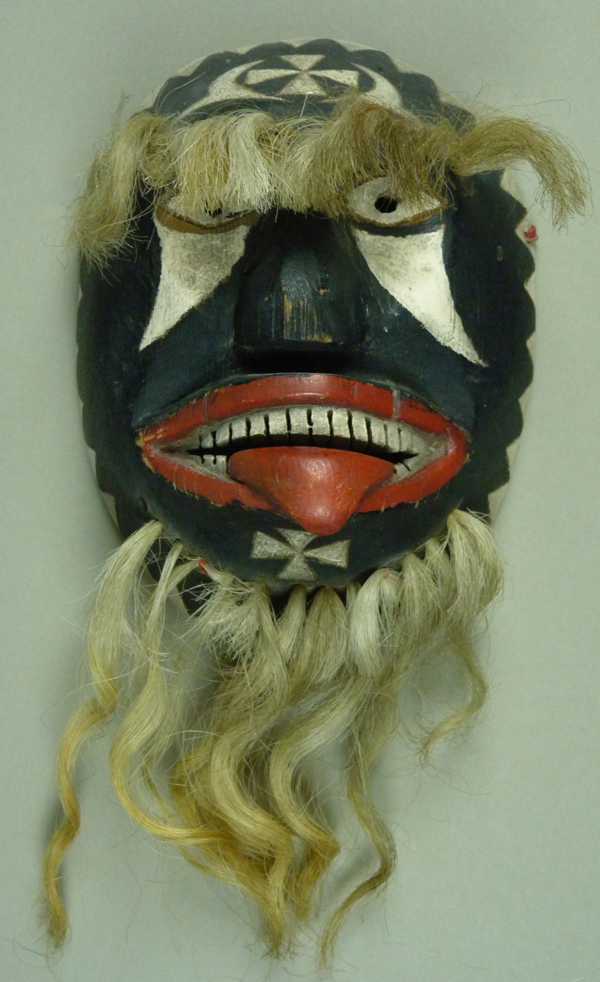 The drilled pupils for vision are rather small.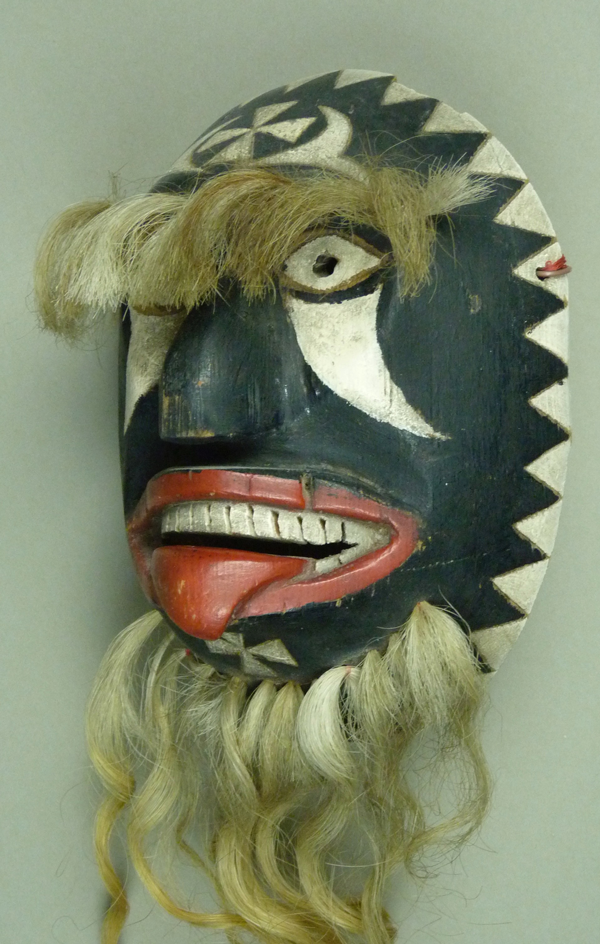 The teeth appear to have been defined with a hacksaw blade. They are crooked.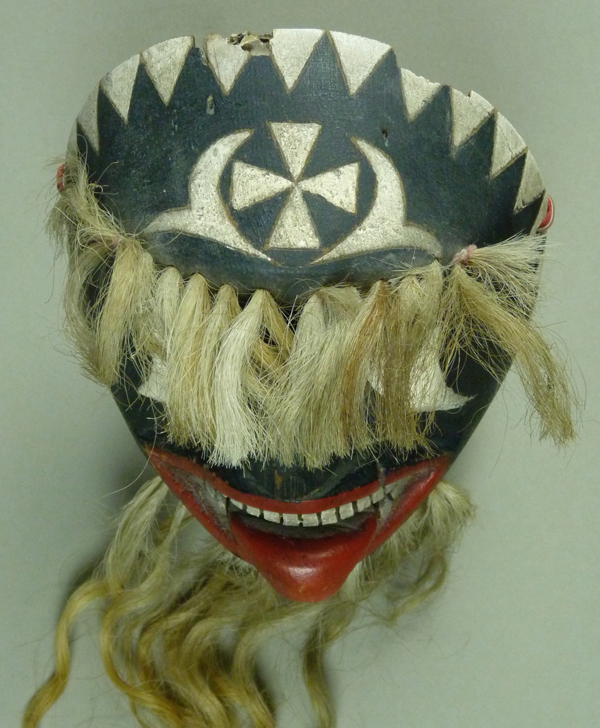 The cross and flanking designs on the forehead are striking.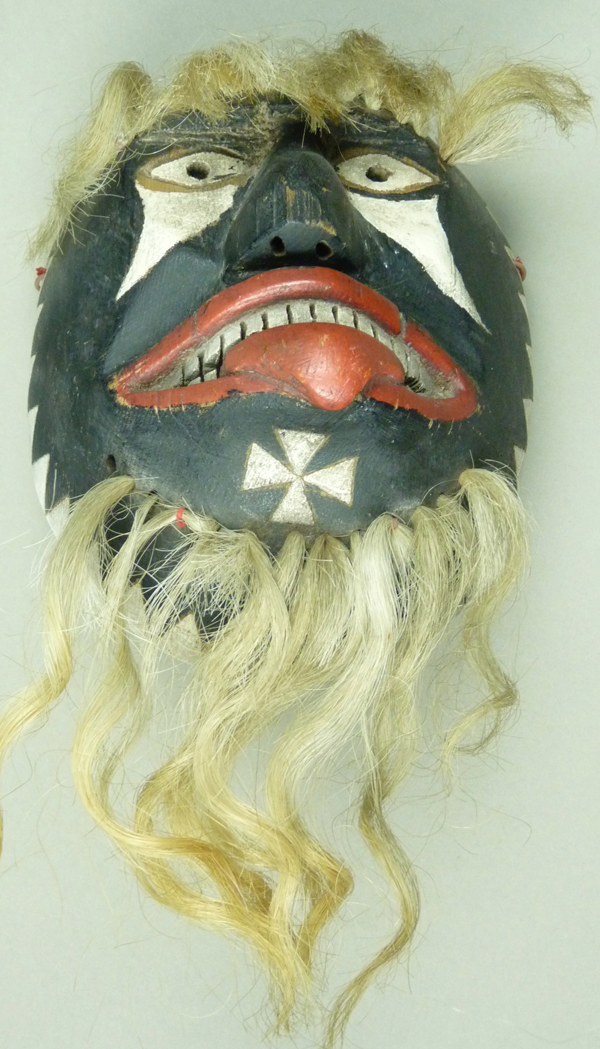 There is a matching chin cross.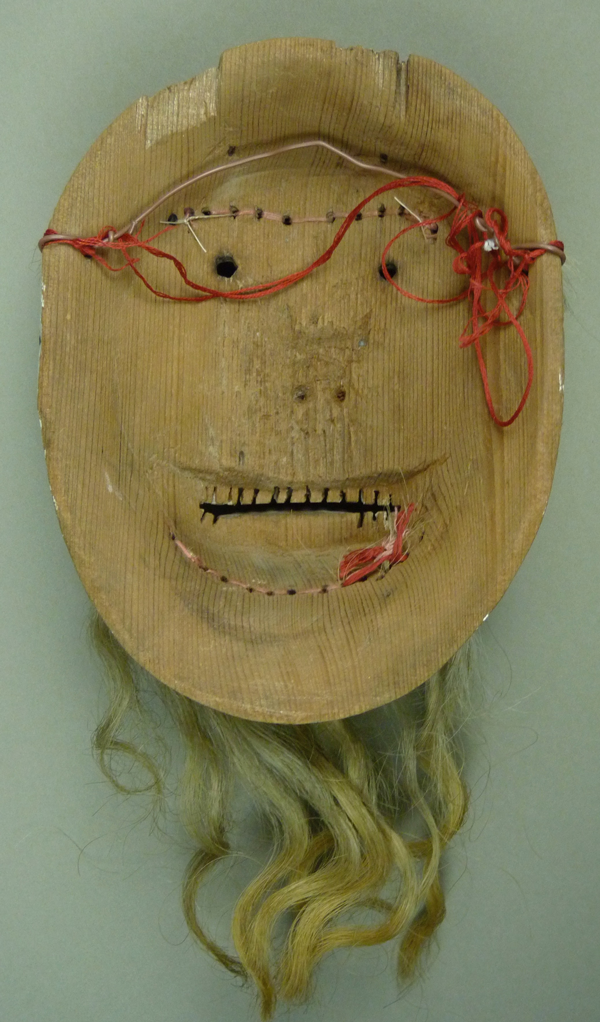 There is obvious wear.
Next week, in a guest post, my friend Tom Kolaz will add some comments about Pascola masks, to cap this year's discussion.