This week I have the pleasure of introducing a Sinaloa Mayo carver whose masks I have long admired, although I didn't know his name. Nor did I have one of his masks in my collection. Rather, I coveted these masks in other people's collections. In 2016 I was thrilled to discover this carver's name on several masks in the collection of Barney Burns and Mahina Drees, and I even acquired one of those for my collection. He is Pedro Sanchez of  El Bajio (Municipio El Fuerte), Sinaloa.
I will start with the one that is now in my collection. This mask was collected from Francisco Valenzuela of Eido Los Torres in the Municipio of El Fuerte, Sinaloa at an unrecorded date. He reported that the mask had been made by Pedro Sanchez, of El Bahio, Sinaloa, in approximately 1982.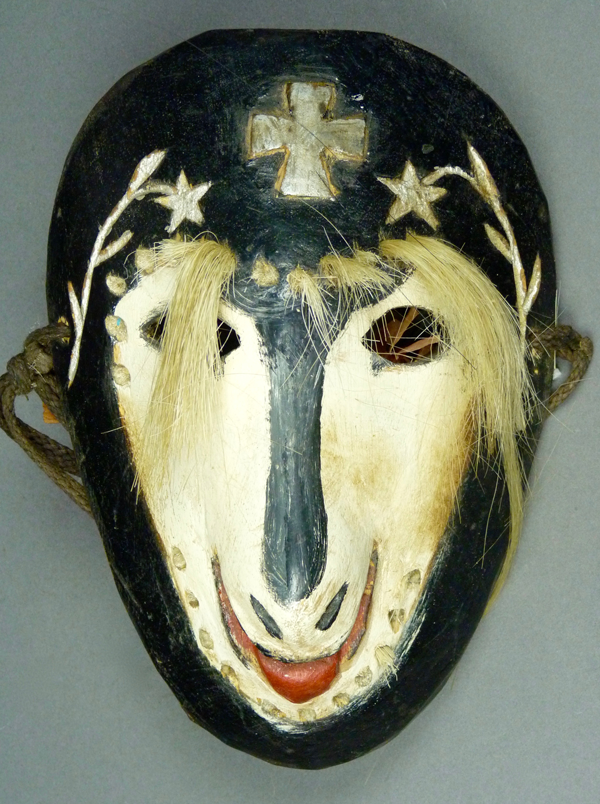 Flanking the forehead cross there are flowers shaped like stars.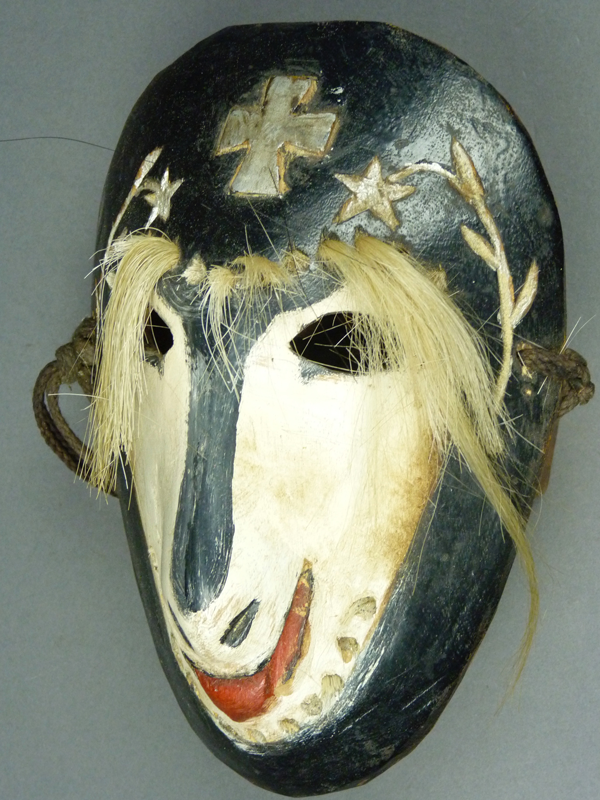 The cross is carved in relief, while the stars and flower stems are recessed.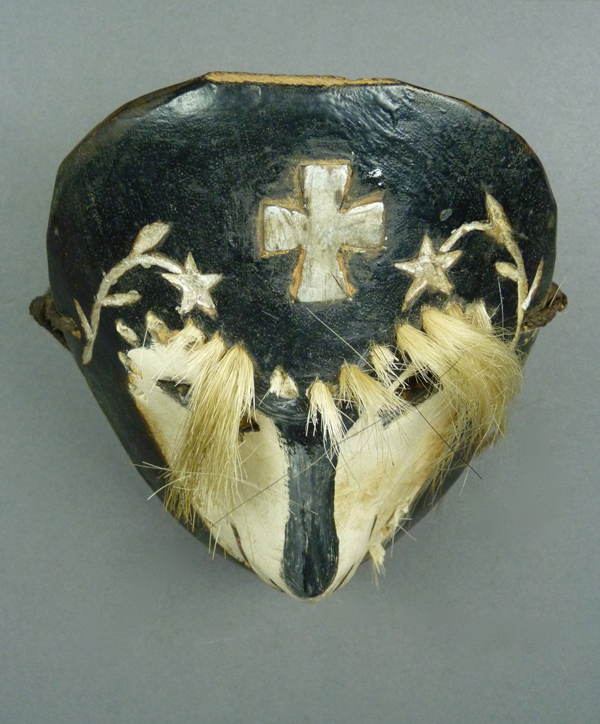 Three of the four masks in today's post have a top edge that appears to have been planed nearly flat. This is a highly unusual feature that I have seldom, if ever, encountered on the masks of other carvers.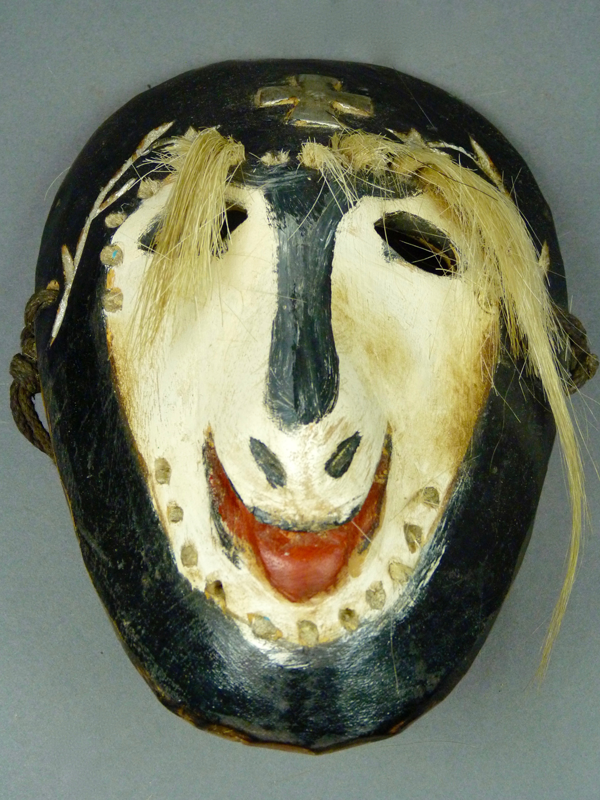 This mask is 8¼ inches tall, 5¾ inches wide, and 2¼ inches deep.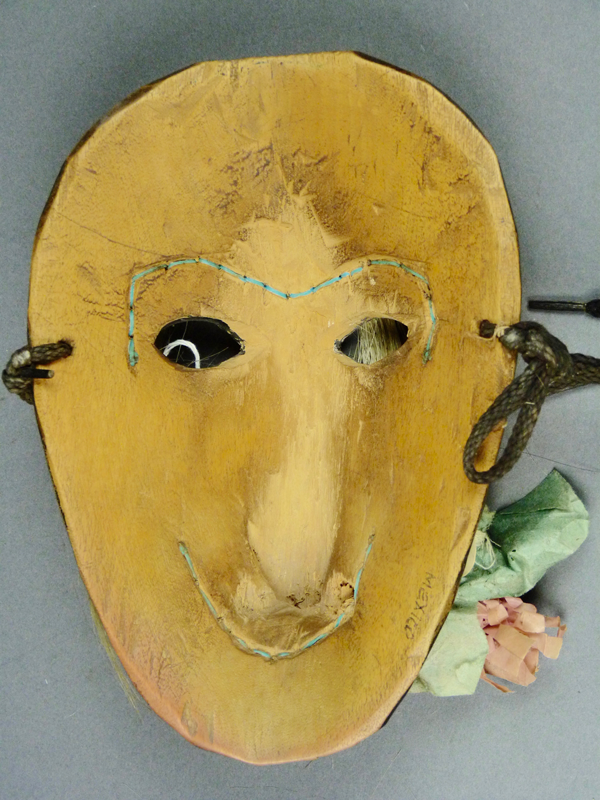 The back is darkly stained from use.
I will follow with the other mask in this group that was positively identified as the work of Pedro Sanchez. It lacks the feature that I like so much on Pedro's masks (the stars flanking the forehead cross), and it has a more formal, elegant appearance. It was carved in 1983, danced for several years, and then collected from Pastor Castro of Eido Vinateria, Municipio El Fuerte. He provided Pedro's name as the carver.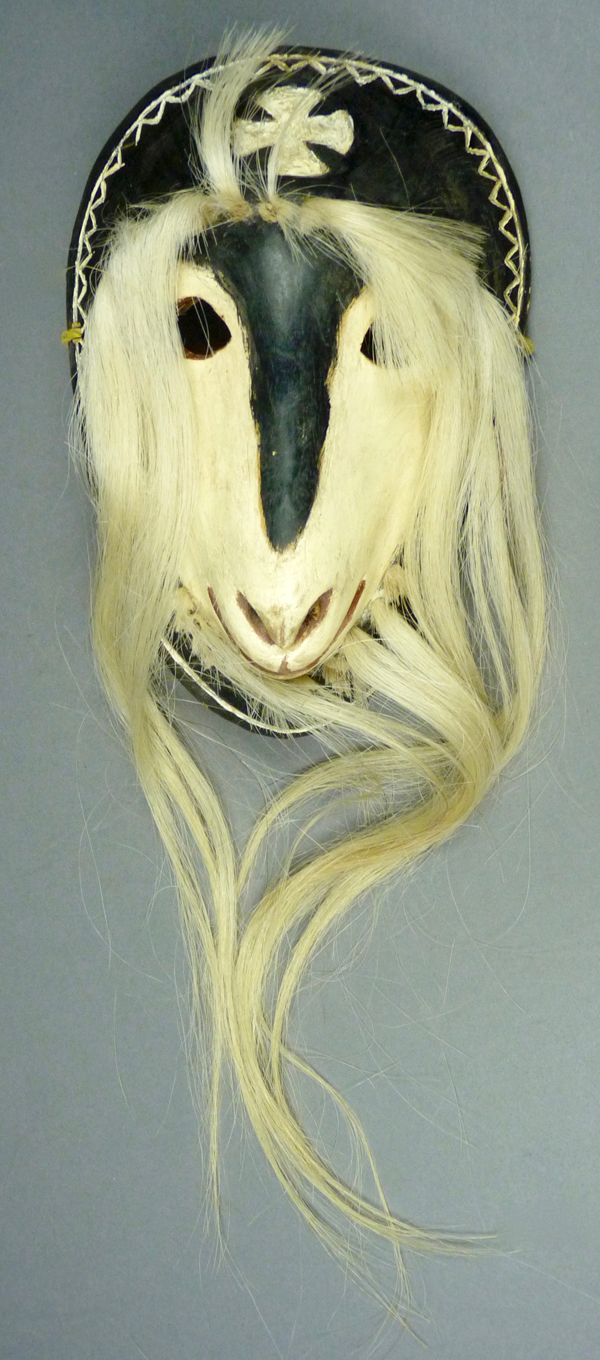 This mask is so well carved.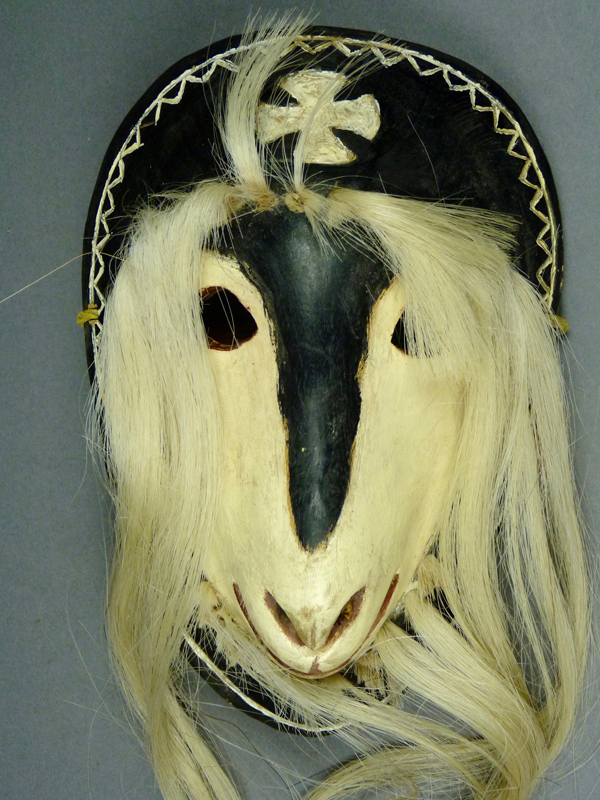 There is an elaborate inscribed rim design.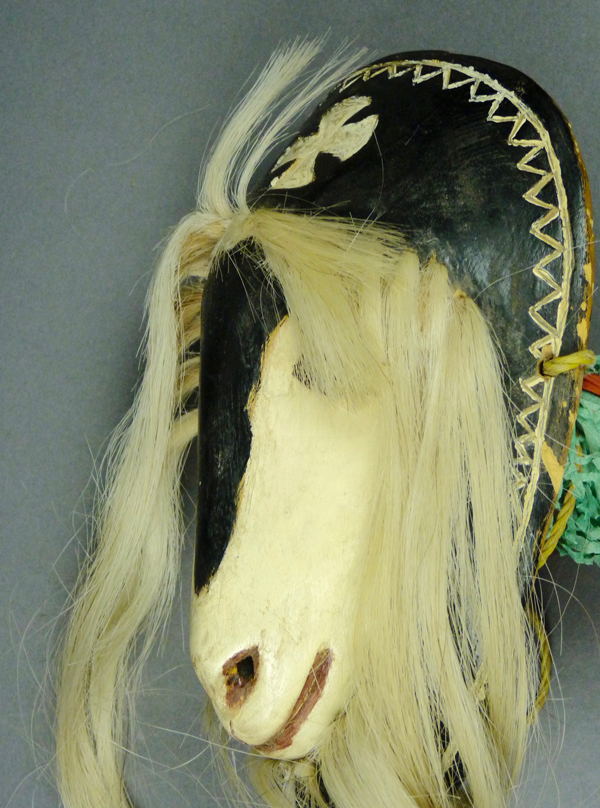 The cross is unusually formal.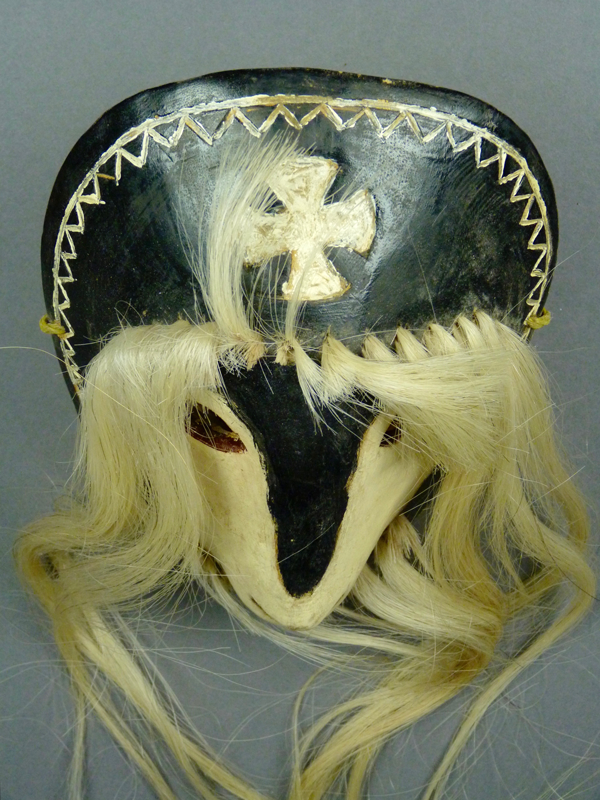 I like this delicately carved mouth.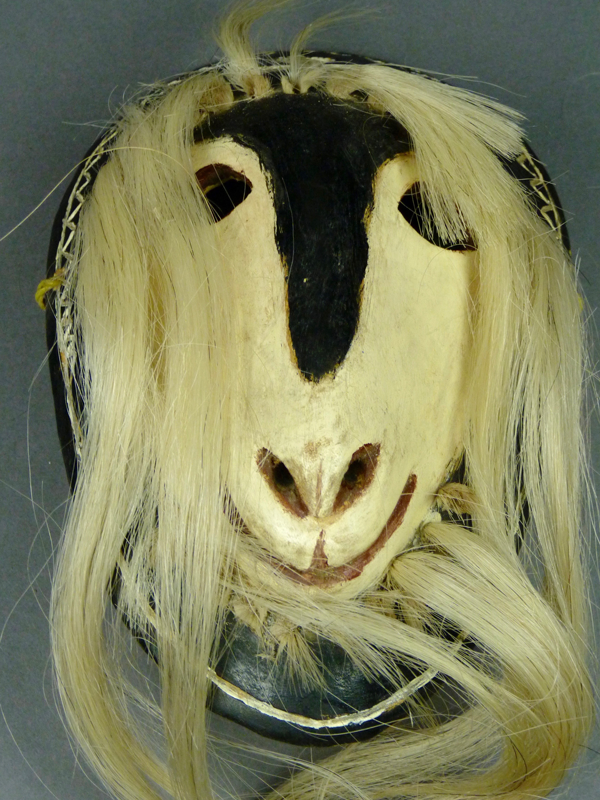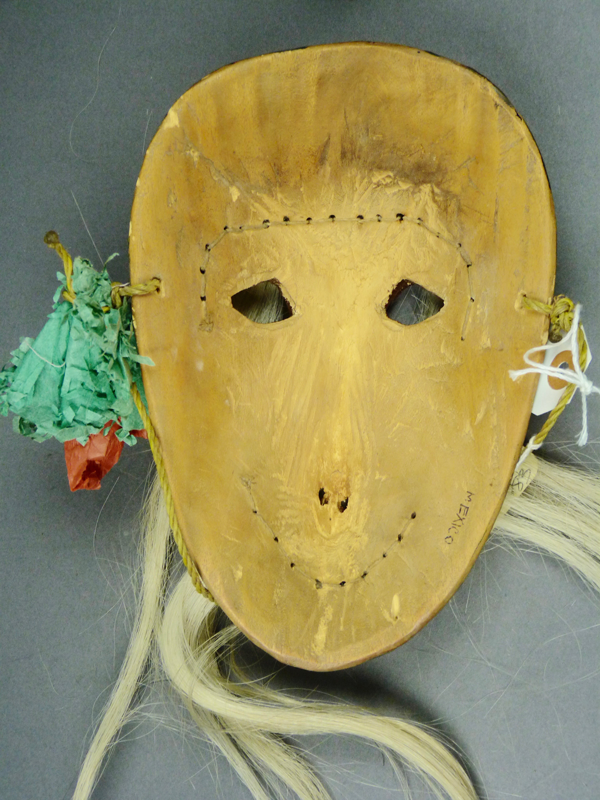 There is significant staining from use.
The third of these masks is virtually identical to the first, but had lost its tag. It was probably collected in the 1980s and is obviously by Pedro Sanchez.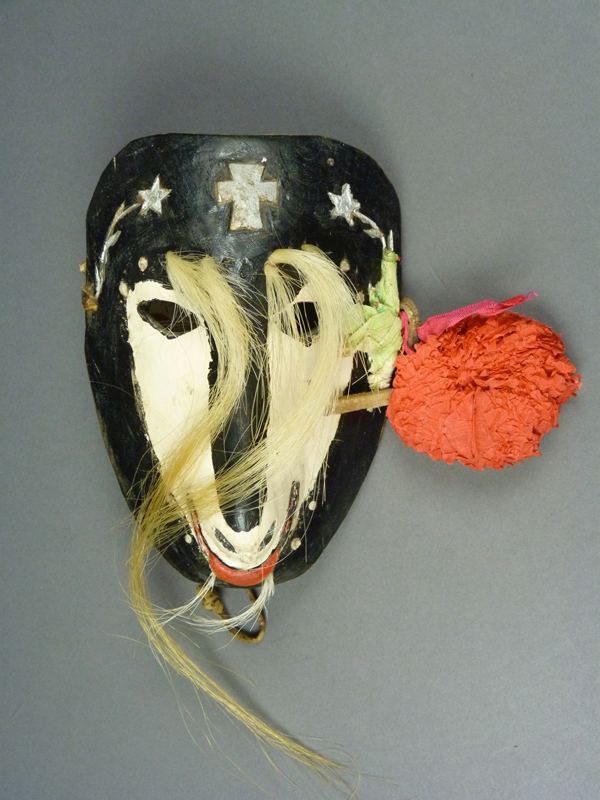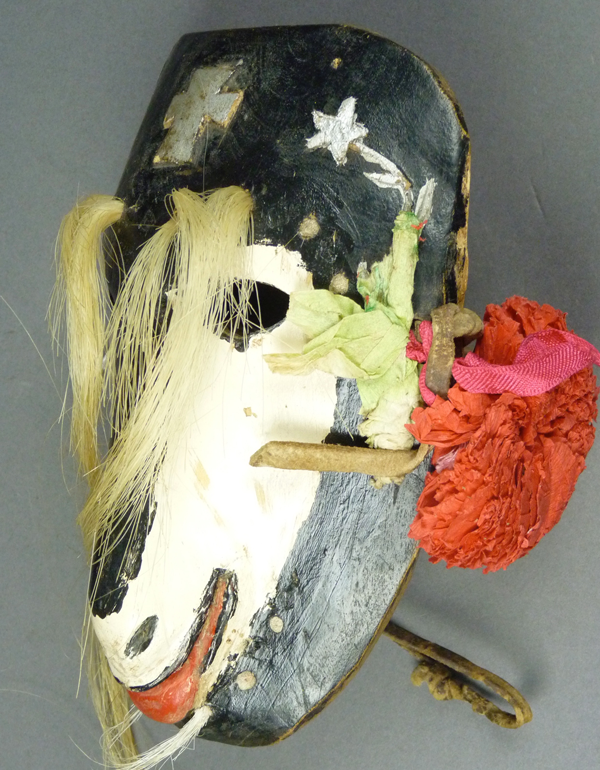 Note the nearly flat spot on top.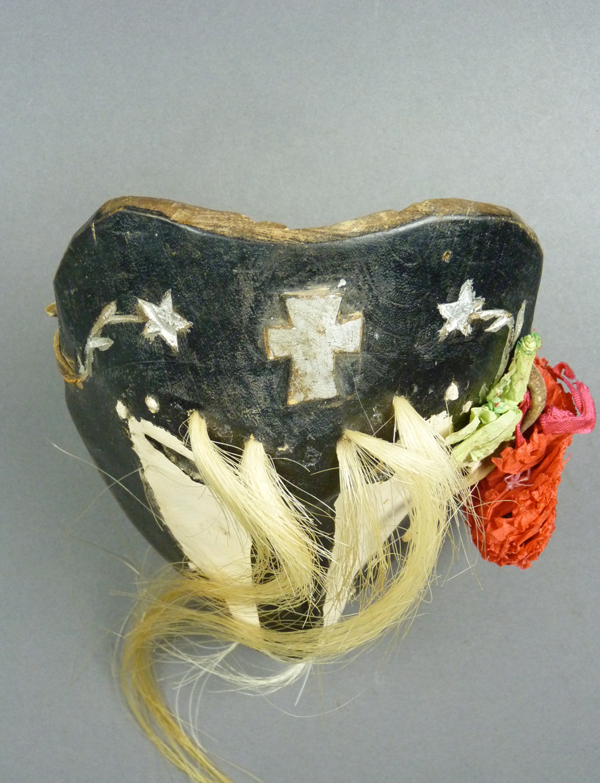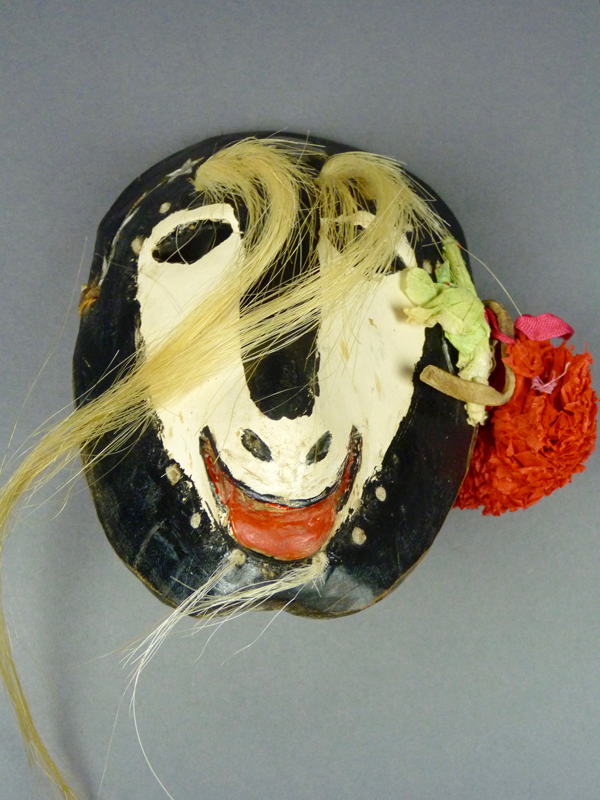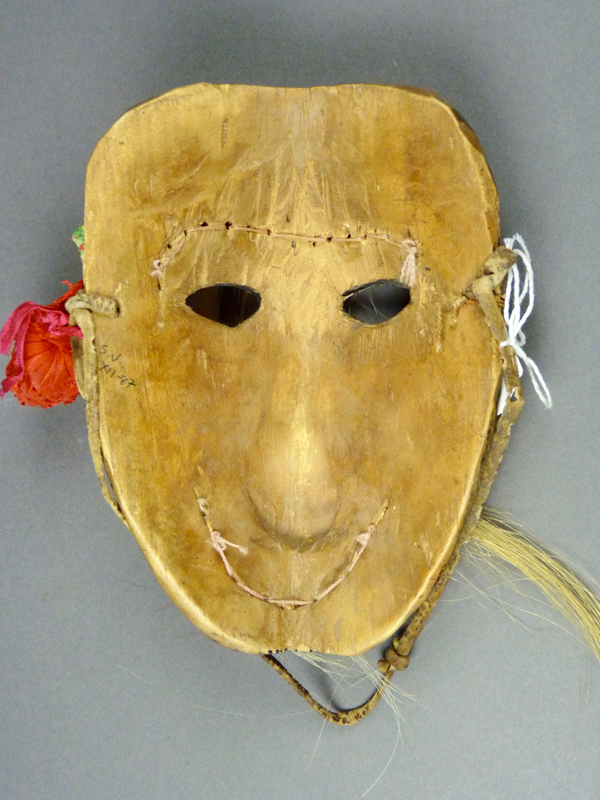 There is significant staining from use.
The last of this quartet had also lost its tag. It too is easily identified as a mask by Pedro Sanchez.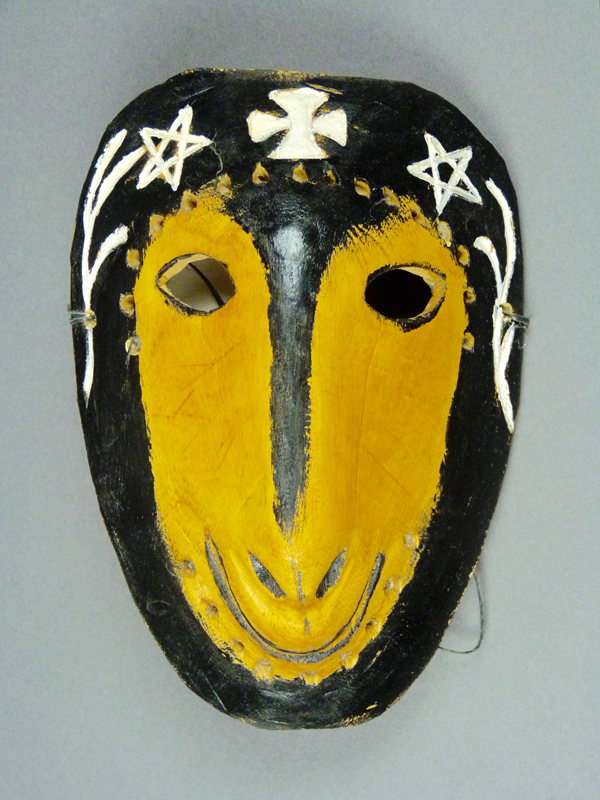 This mask has a forehead cross like the one on the second mask.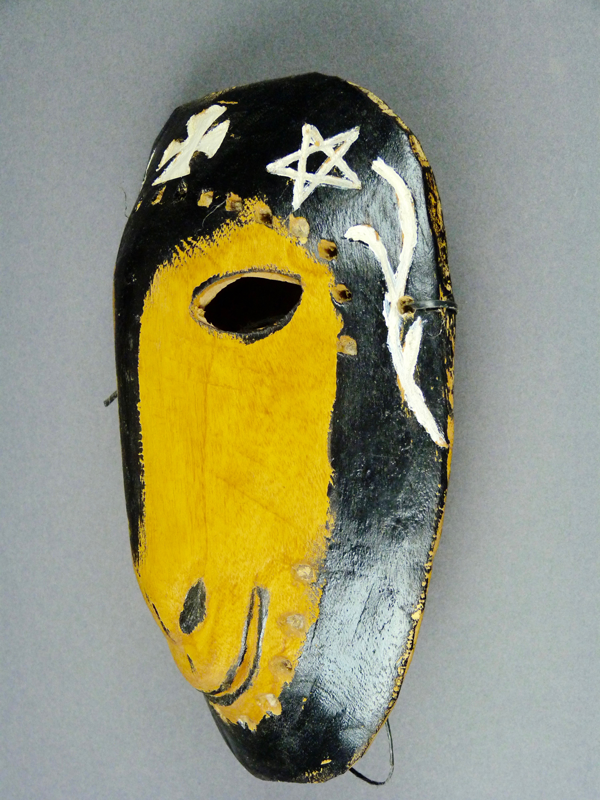 Again note the flat spot on top.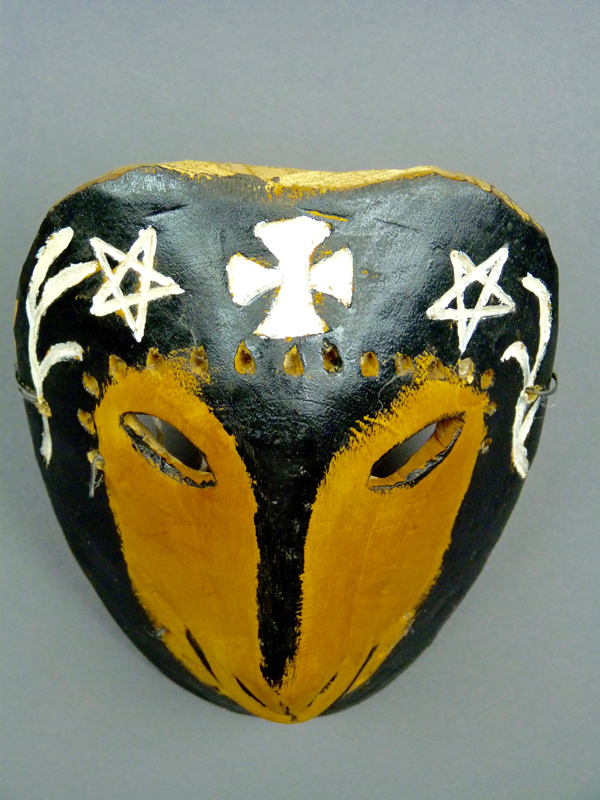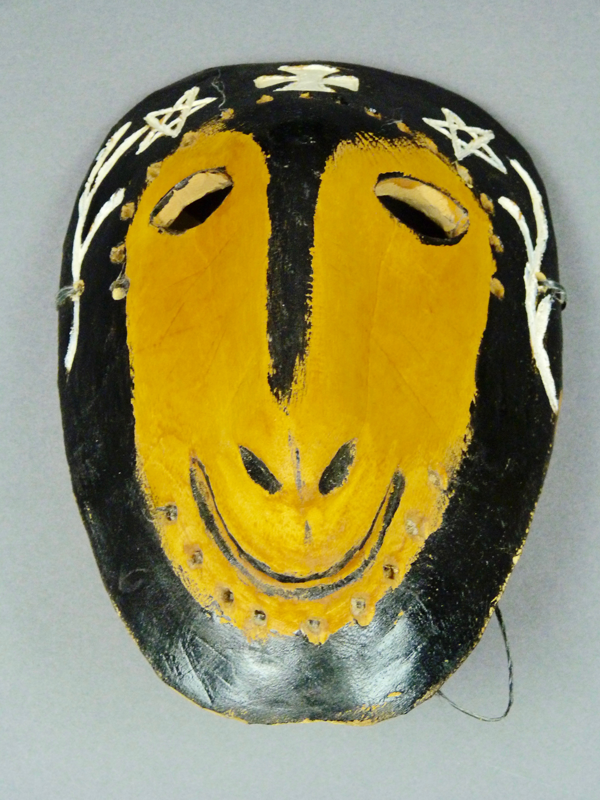 This one is only lightly stained from use.
Next Week we will encounter Sinaloa Mayo Pascola masks by José Mopay.
Bryan Stevens