This week I shift my attention to Moro masks from Guerrero. Once again I will begin with a trio of masks that appear to be by the same hand, and collected from the same town, in this case Altamirano, Guerrero. I purchased the first two from René Bustamante in April, 1994, and the third one on EBay eleven years later, in November, 2005. This mask came with a name—Mahoma (Muhammad), who would have served as the leader of the Moros in the Altamirano version of the Dance of the Moros y Cristianos.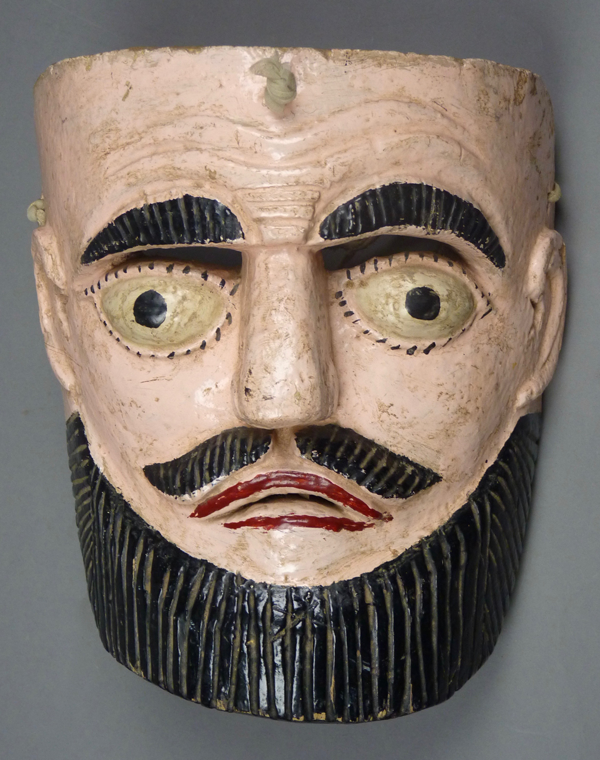 In a YouTube™ video from Altamirano in 2017 we find Mahoma wearing a mask just like this one, along with a black lunar headdress like those seen in the State of Mexico and a black cape that is covered with stars. He is accompanied by a similarly dressed small boy who is wearing a mask like the third one in today's post. The boy evidently represents Mahoma's son ( seen for instance at 11:30). Later Mahoma clashes swords with Santiago, the leader of the Christians, who is wearing his usual horse on his waist (17:30).
https://www.youtube.com/watch?v=8TrFNHHiWV4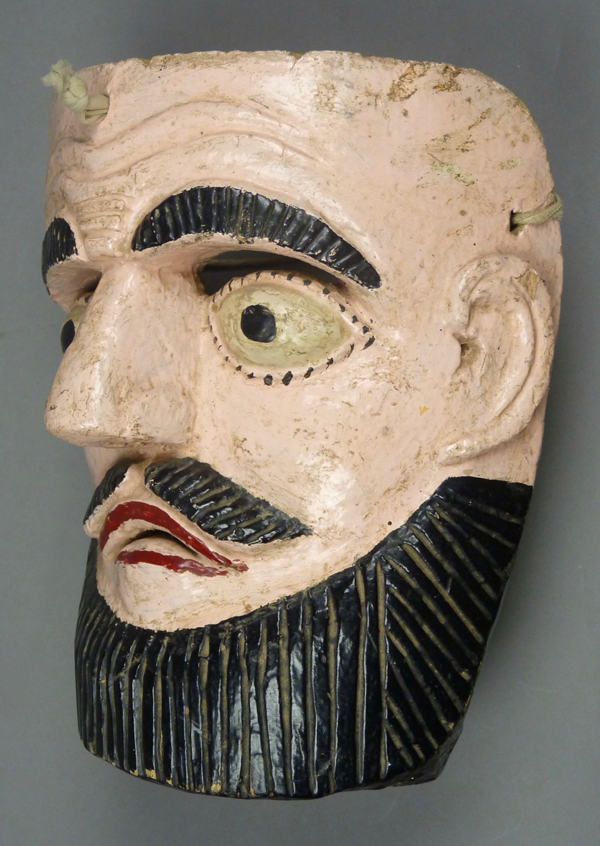 This mask has the typical Moor's frown. Of the three masks, only this one has ears, which are very well carved. The mask is 9 inches tall, 8 inches wide, and 4 inches deep.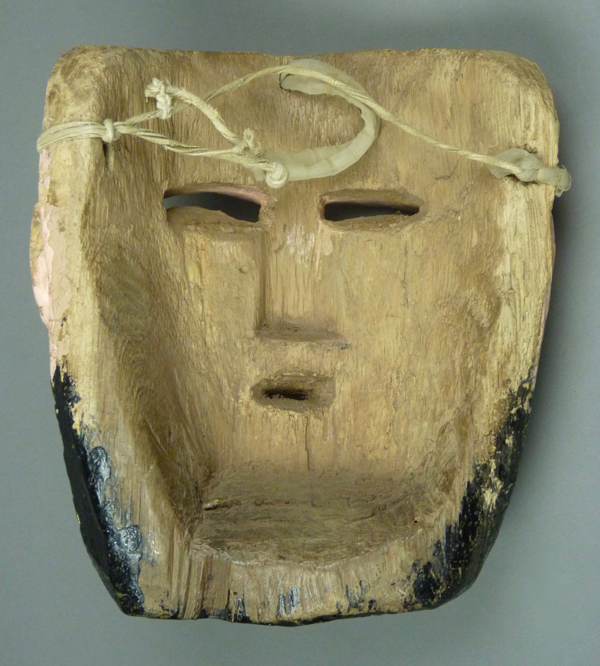 The back demonstrates heavy staining from use on the sides and chin. There is an old strap.
This second mask also was reported to represent a named character—Fierabras (a fictional Muslim hero from the time of the Crusades).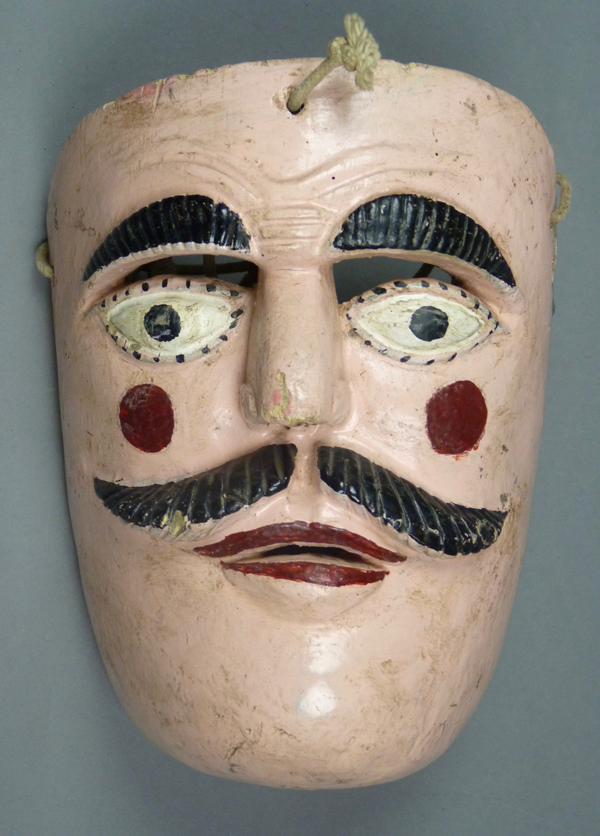 In this next video we meet Fierabras, dressed in scarlet (at 53 seconds).
https://www.youtube.com/watch?v=P3xnAGJyxhE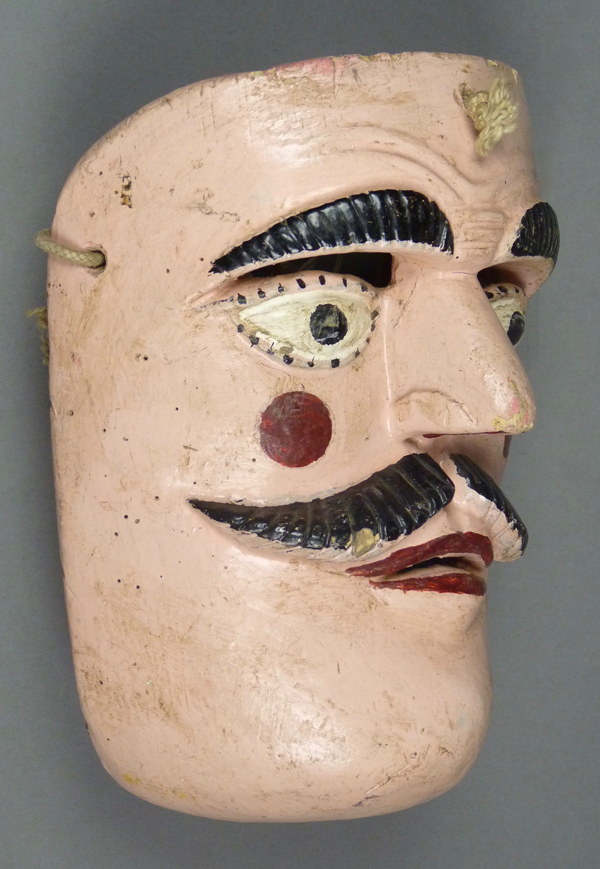 This very well carved mask is 8 inches tall, 6 inches wide, and 3½ inches deep.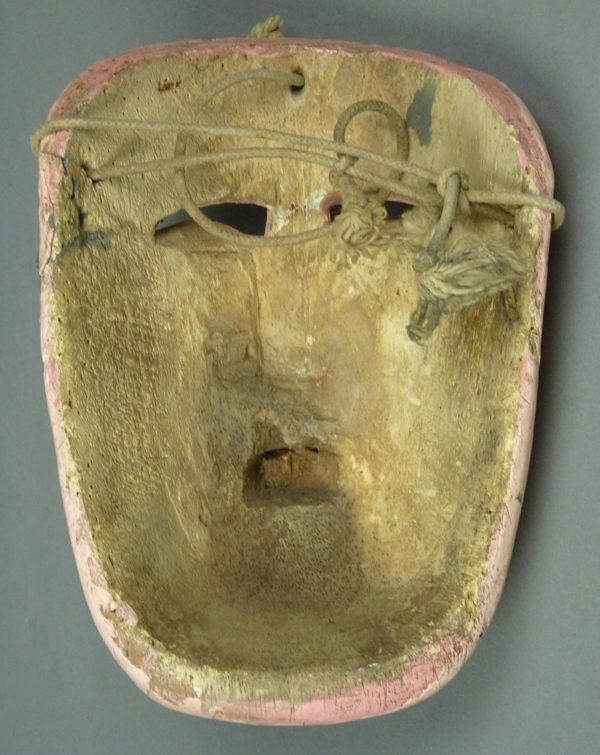 This mask too has prominent staining from use.
This final mask was apparently worn by a boy portraying Mahoma's son in the dance.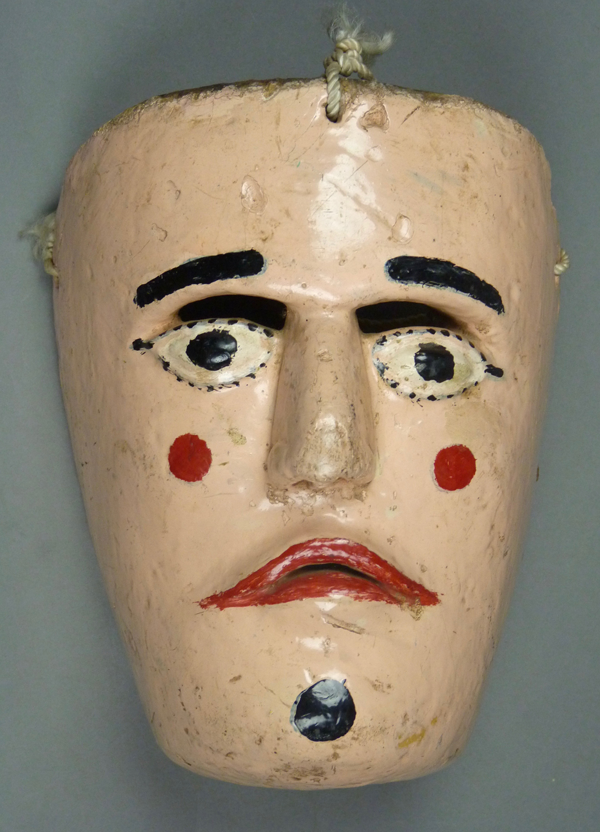 This mask is slightly smaller than the other two. I don't know why it has a black dot on the chin, and not a red one.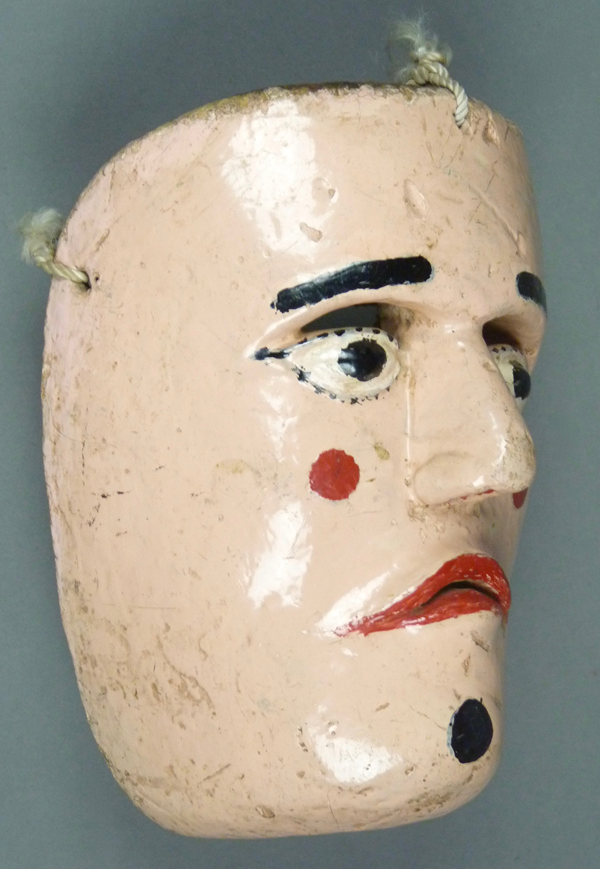 This mask is 7½ inches tall, 5¾ inches wide, and 3½ inches deep.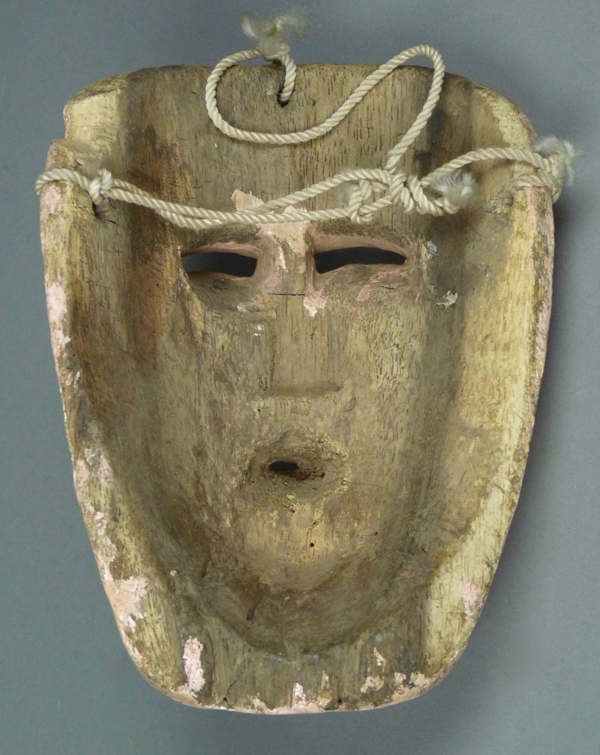 The back of this mask is heavily stained. Also note the penciled cross on the back, just above the hollow for the dancer's nose. When a dancer is portraying an evil character, such as one of the Moros, he may mark the inside of his mask with a cross to remind God that he is a Christian who is playing a negative character.
Next week we will examine three Archareo masks from Guerrero.
Bryan Stevens