Today's mask is one that I received in a trade, back in 1996. It had been originally collected in Sonora from the niece of the carver, Juana Sotomea, probably in the mid-1980s. Juana identified the carver as Juan Sotomea, of Paredón, Sonora. This mask has the convex cheeks that we find on masks by the Alameas, but it has a nose design that rules both of them out as the potential carver. This is a traditional and well carved mask that is typical of the overall Rio Mayo style. Although the lower teeth are broken, this mask has wonderful patina and I find it highly attractive for that reason. It was said to have been carved circa 1960.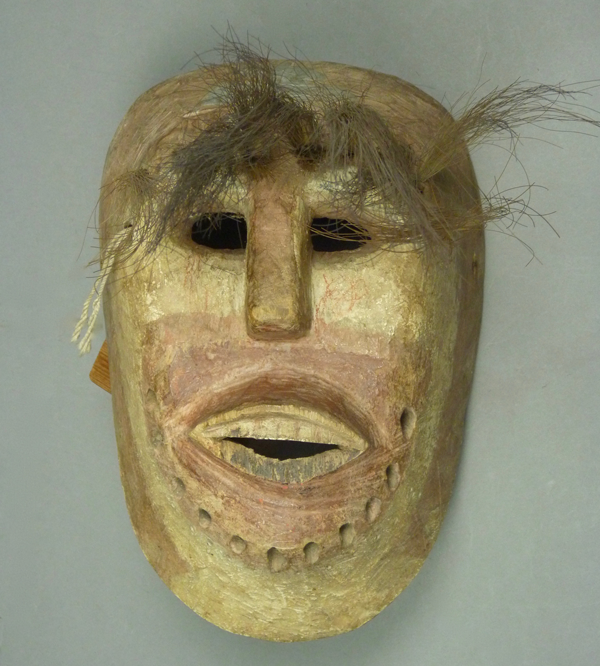 The face of this mask is entirely covered with pink and white paint; both colors are worn and faded. The hair bundles for the beard are entirely gone, while most of those for the brow remain. The teeth of the upper jaw were indicated by inscribed vertical lines, and probably the lower teeth were as well, but that lower area was long ago broken, and the broken edge is darkly stained following further use.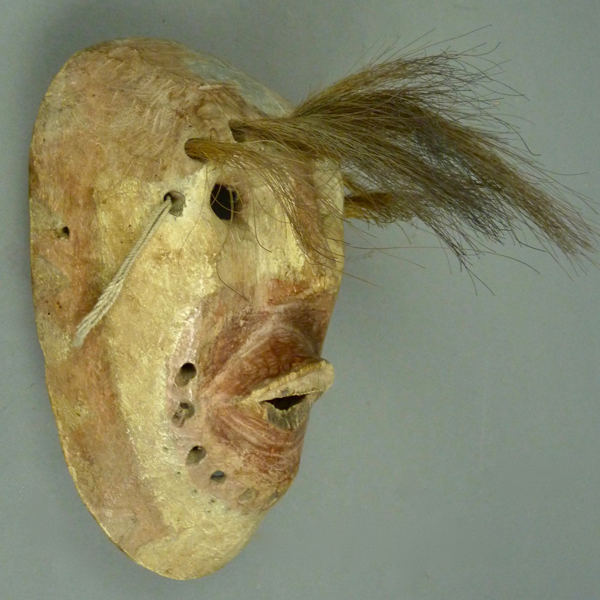 The upper lip has an impressive snouted overhang.
The rim design of painted triangles was not outlined with inscribed lines, but painted freehand.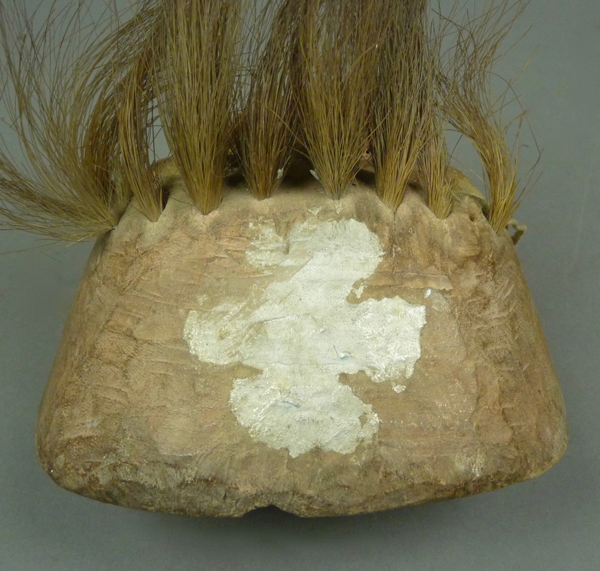 Likewise the forehead Maltese cross was painted freehand.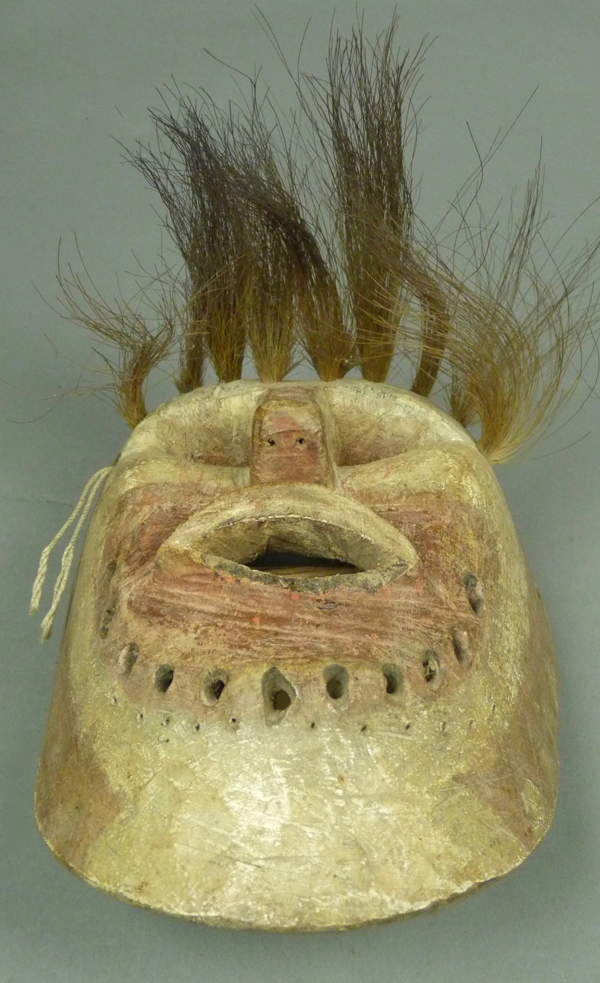 The holes along the chin for the hair bundles have fairly irregular openings. The tiny holes under those for the hair bundles don't appear to penetrate through to the back. Perhaps they were made by decorative tacks. It is possible that something was attached to the chin by small brads, such as a strip of hide. There is no evidence of a chin cross.
This mask is 8 inches tall, 5½ inches wide, and 2½ inches deep.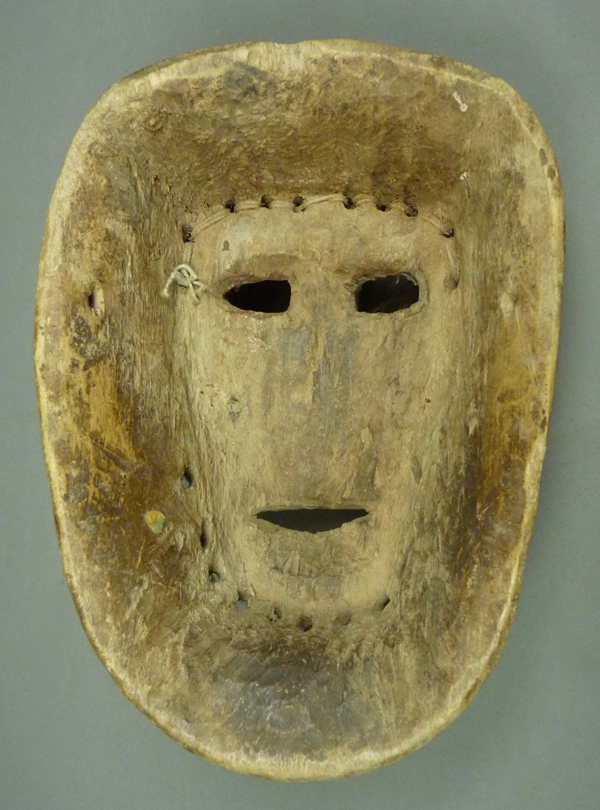 The back is darkly stained from use.
Next week we will examine a Rio Mayo mask that was inadvertently damaged by a firecracker during a fiesta.
Bryan Stevens