In this week's post I will focus on Skull masks that were worn by Fariseos during Semana Santa, in San Luis Potosí.
The first of these was found in Tacuarino, SLP, a place that I have as yet been unable to locate. I bought it from René Bustamante in 1993.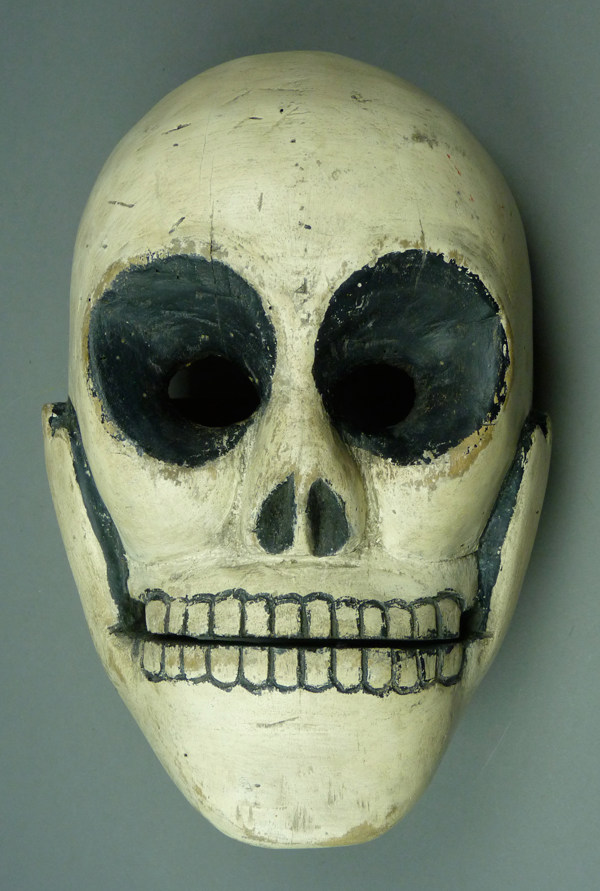 I particularly like the hollow eye sockets.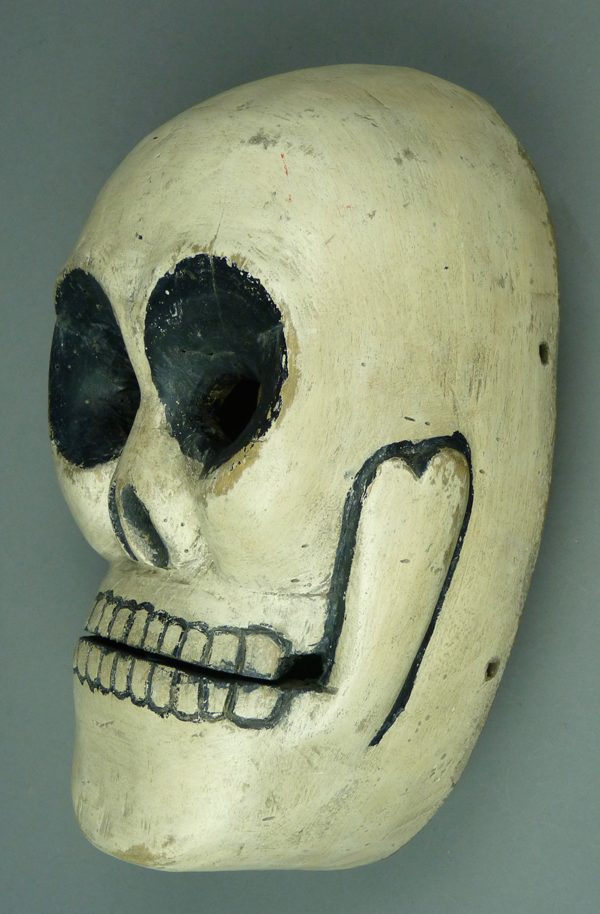 This mask is 10½ inches tall, 6¾ inches wide, and 4 inches deep.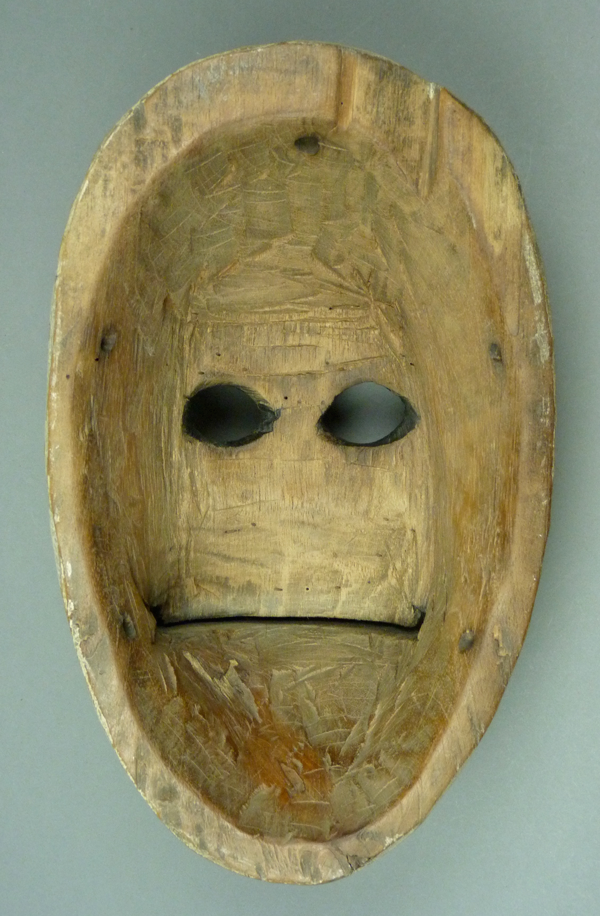 There is good evidence of wear.
The second skull mask is unusual because it has a headdress and tassles like those seen in codex drawings.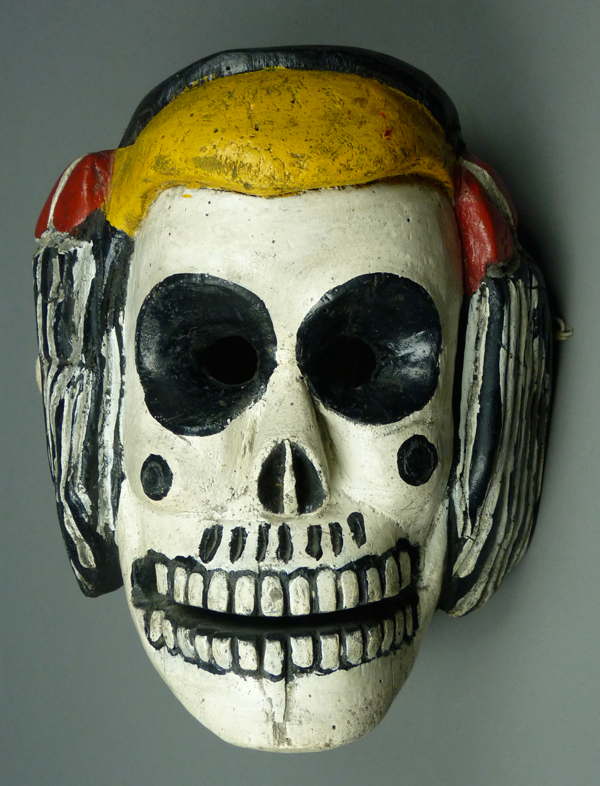 This mask is 11 inches tall, 8½ inches wide, and 5½ inches deep.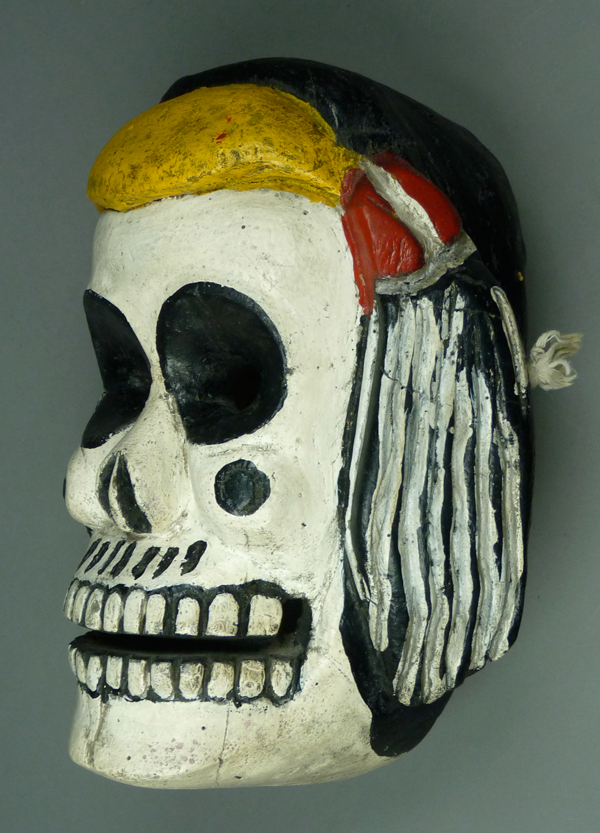 This mask would seem to be by the same hand as the first one. It was found in Tanlajas, SLP, by Jaled Muyaes and Estela Ogazon.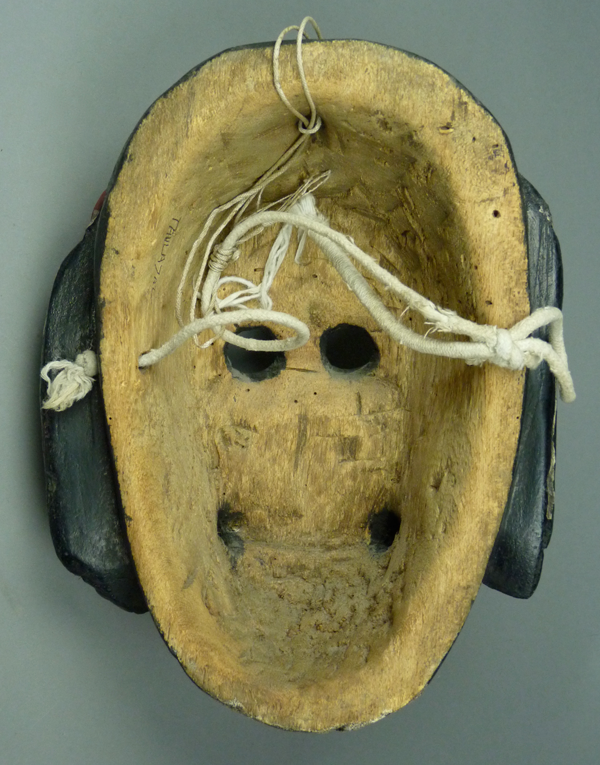 It has evidence of moderate use.
The third skull is from the collection of my late friend, Gary Collison. It came without provenance, but seems typical of Fariseo masks  from SLP. It looks quite sinister.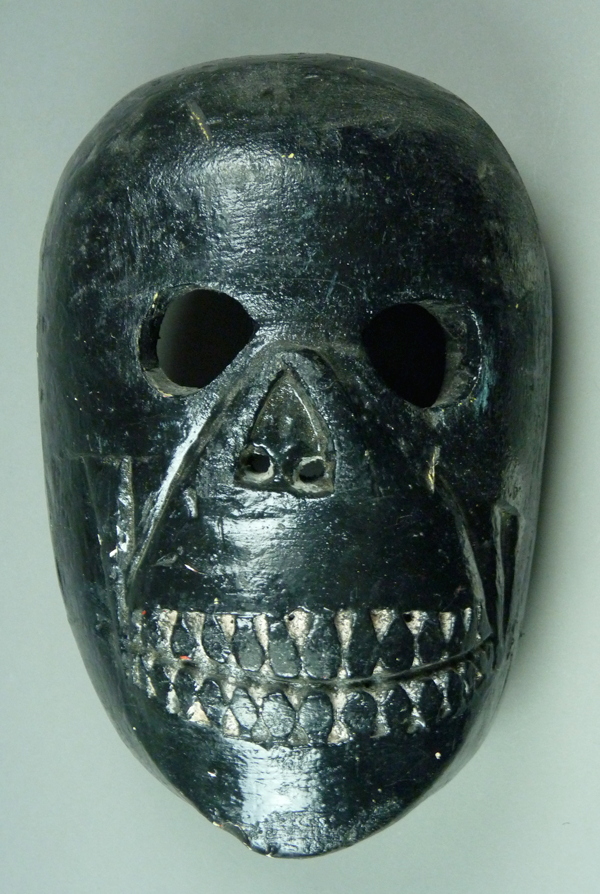 This mask seems to be by a different hand than the first two.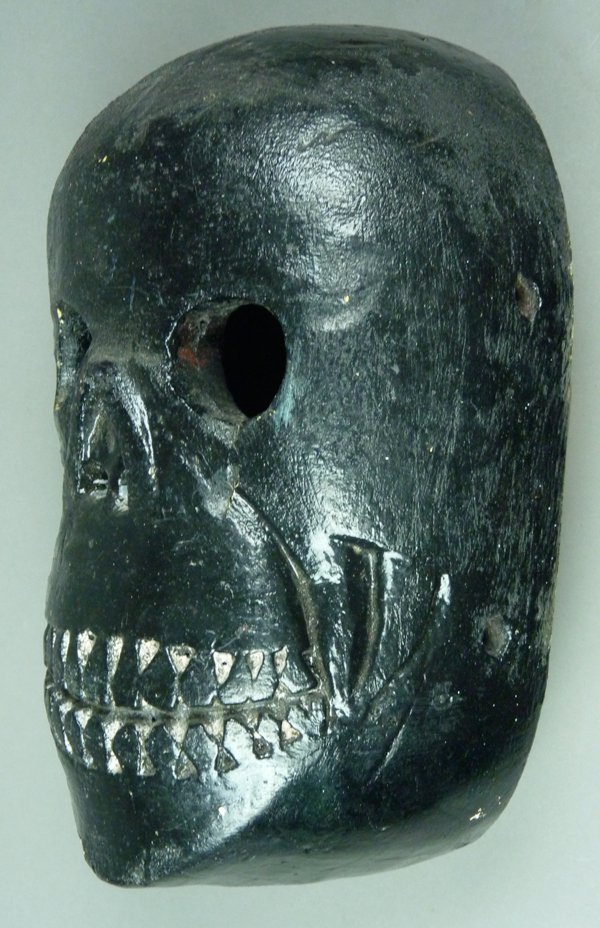 It is 11 inches tall, 7½ inches wide, and 4½ inches deep.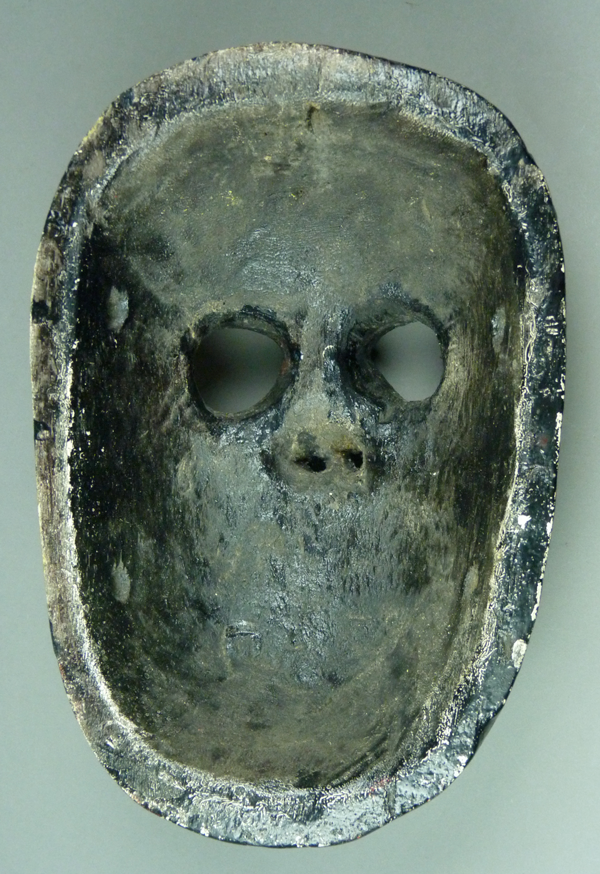 Because the back has been painted, it is difficult to estimate the degree of use for this mask, but it certainly seems to have been used.
The last mask was collected by Dinah Gaston in Tanlajas, San Luis Potosí. It appears to portray the skull of a monkey.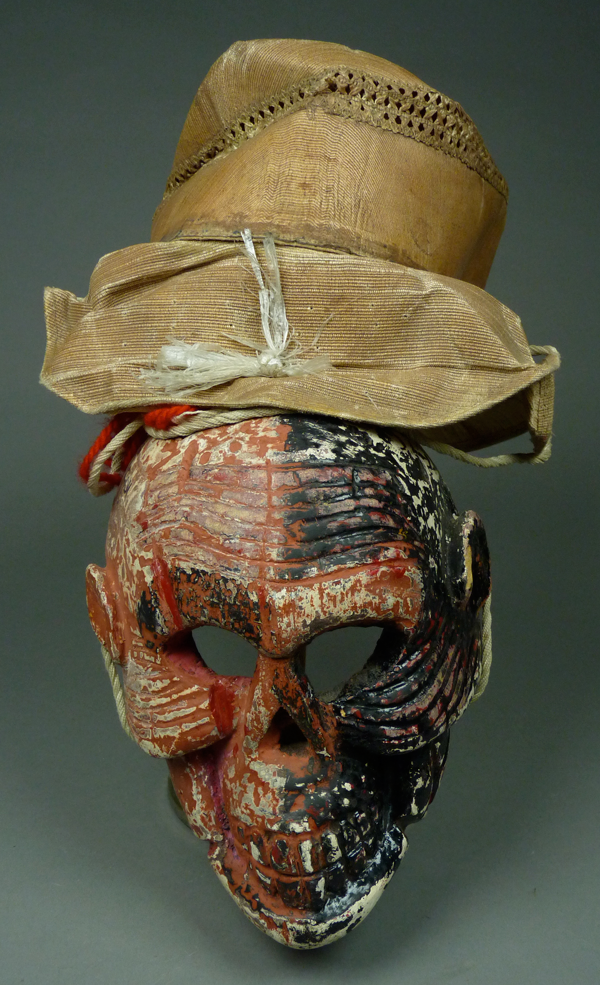 There are marks that suggest wounds, a characteristic that will be seen again in human faced Fariseo masks from this region.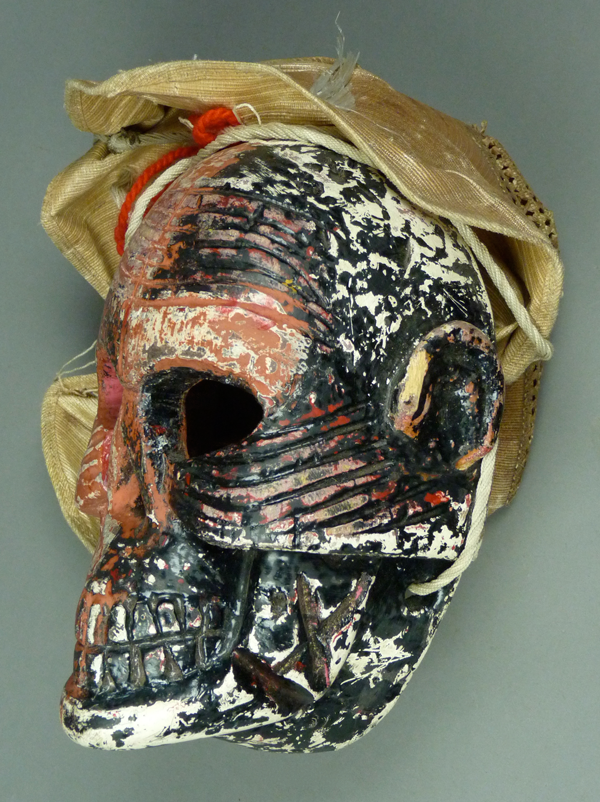 This mask is 8½ inches tall, 7 inches wide, and 4 inches deep.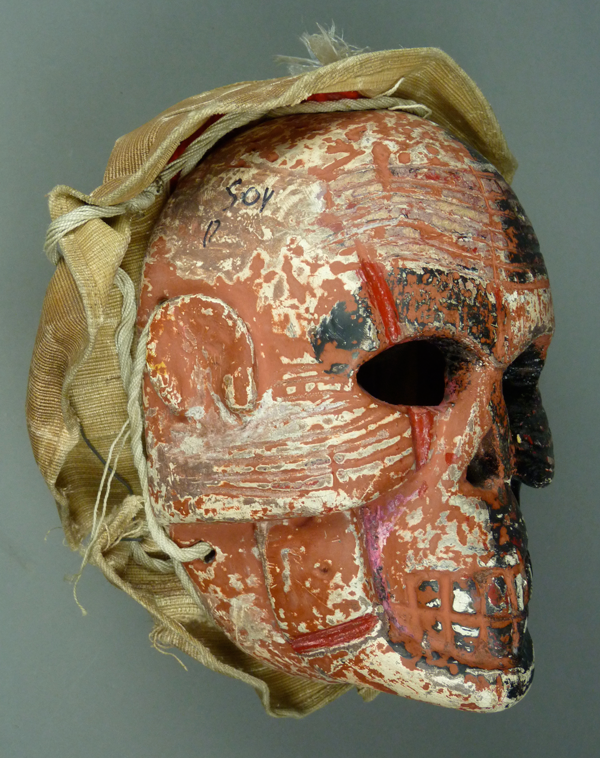 This back shows moderate wear.
Next week we will look at Fariseo masks from San Luis Potosí that have human faces.